Twitter User Posts as Shark Eats Tourist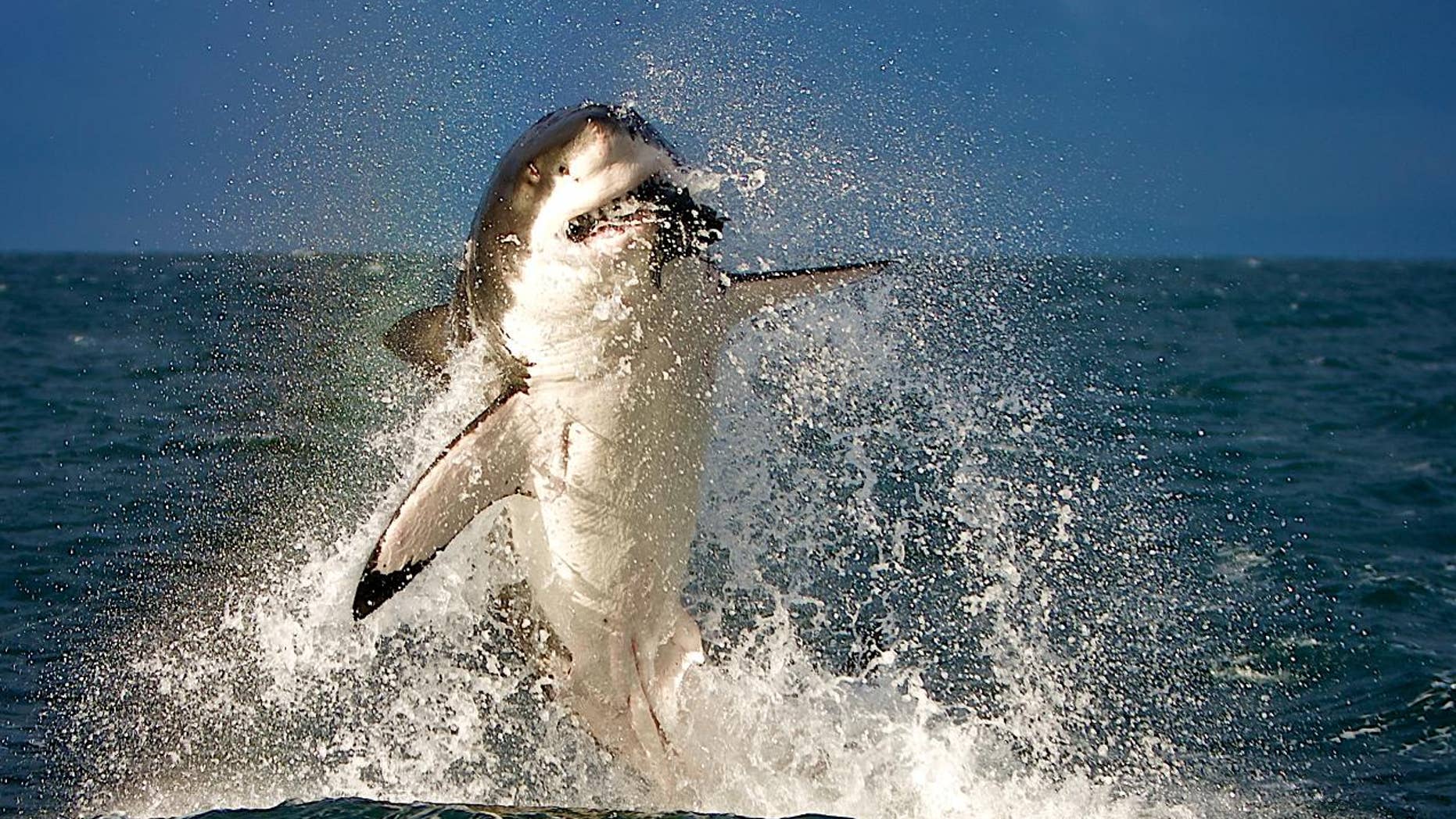 Gregg Coppen watched as Lloyd Skinner was savaged in Cape Town, South Africa, tweeting: "Holy s**t. We just saw a gigantic shark eat what looked like a person in front of our house..."
"That shark was huge. Like dinosaur huge."
Mr Coppen saw the attack from his home near Fish Hoek beach during the height of the country's tourist season. Other witnesses revealed how the 37-year-old victim was attacked in water about two meters deep.
Kyle Johnston told the Cape Times he and his friends had been swimming near the man when the shark struck. "We were swimming only about 15 meters away from the guy. We were at about chest depth and he was a little deeper," he said.
"We looked at the walkway and saw people waving towels at us, then we looked further out to sea and saw what looked like blood."
His friend Dane Leo said: "I was floating and I thought the people waving at us were joking, but then I looked back and saw a fin and blood."
Denis Lundon, from Ireland, saw the swimmer being thrust chest-high out of the sea.
"I jumped, waved my hat and roared and screamed at swimmers to get out of the water. I never want to experience this again. I'm going to block it out of my mind," he said.
Mr Lundon's friend Phyllis McCartain, from England, said: "We saw the shark come back twice. It had the man's body in its mouth. Then the sea was full of blood."
Victim Mr Skinner, from Harare, Zimbabwe, had been living in the Democratic Republic of the Congo and had been holidaying in South Africa. His girlfriend, who witnessed the attack, is being given trauma counseling.