Thousands of sinkholes surround the dying Dead Sea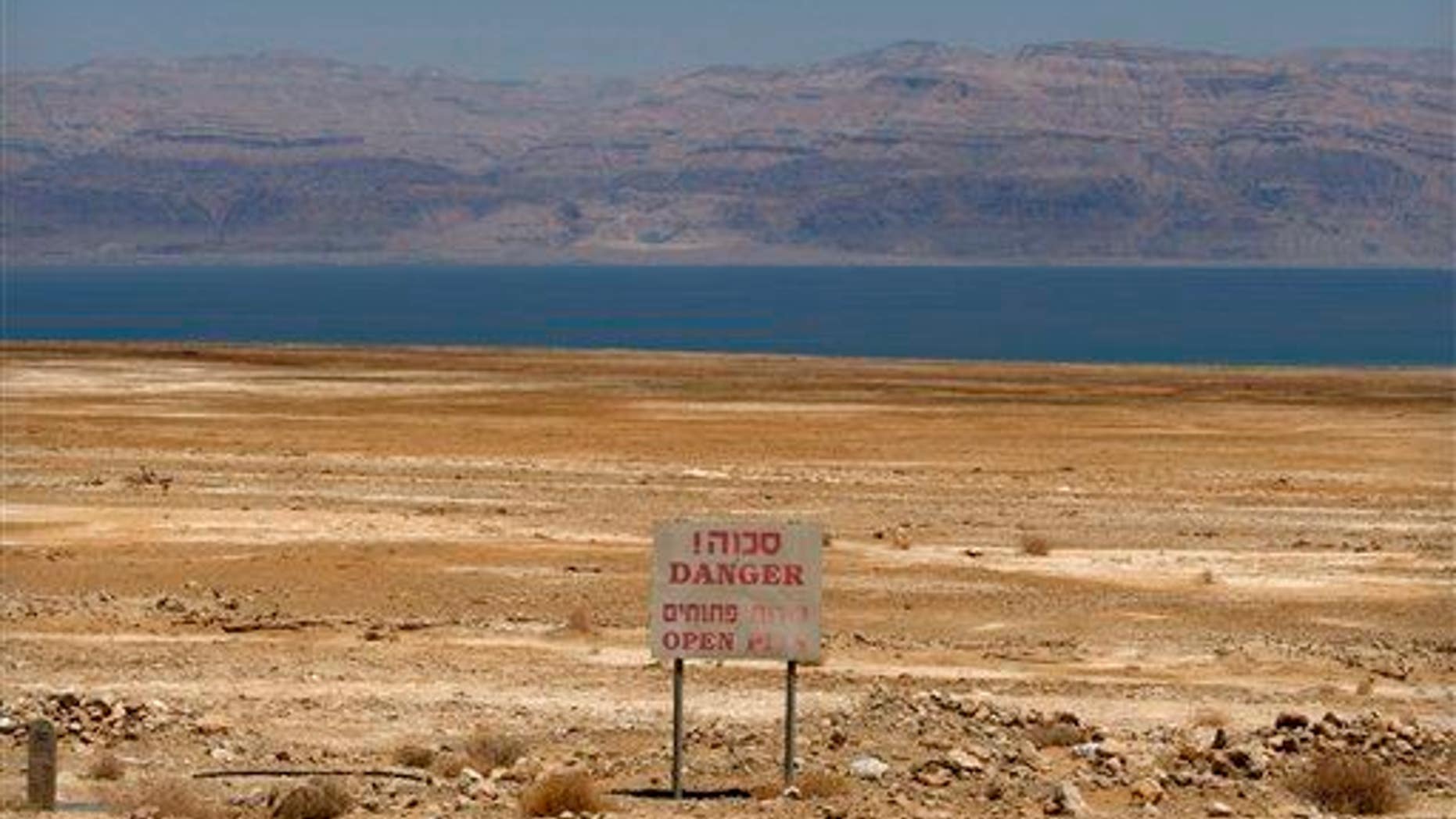 You'll find shells on the shores of many bodies of water; on the banks of the Dead Sea, you'll find sinkholes, and more than 3,000 of them at that.
Their existence isn't new—ABC News reports the first one opened up three decades ago, and a 2005 Smithsonian article tallied more than 1,000—but their number and pace are grabbing notice.
An environmental expert puts it plainly: We're to blame. "These sinkholes are a direct result of the inappropriate mismanagement of water resources in the region," says Gidon Bromberg, a director with EcoPeace Middle East.
And they're causing real problems. Haaretz in late January reported that sinkholes have crept up to Route 90, the road adjacent to the Dead Sea, causing part of the road to sink and triggering a temporary closure that a local official framed as devastating for tourism in the region.
"You might as well just wipe it off the map." Experts have long warned the Dead Sea itself could be wiped off the map: It's dropping four feet per year, and Smithsonian explained the science of the shrinkage: "The fresh water aquifers along the perimeter of the lake are receding. As this fresh water diffuses into salt deposits beneath the surface of the shoreline, the water slowly dissolves the deposits until the earth above collapses without warning." The sinkholes are not just unpredictable, says Bromberg.
They also emerge in groups and open into each other, growing mammoth ones. He sees a path to stabilization, though: diverting more of the Jordan River's fresh water into the Dead Sea.
Meanwhile, Israel and Jordan last month signed an agreement that will see water from the Red Sea channeled into the Dead Sea, the Jerusalem Post reported, though some have expressed skepticism about the plan.
(Read about four more lakes that are disappearing.)
This article originally appeared on Newser: Thousands of Sinkholes Open at Edge of Dead Sea
More From Newser