The Hope Diamond Gives Up One of Its Secrets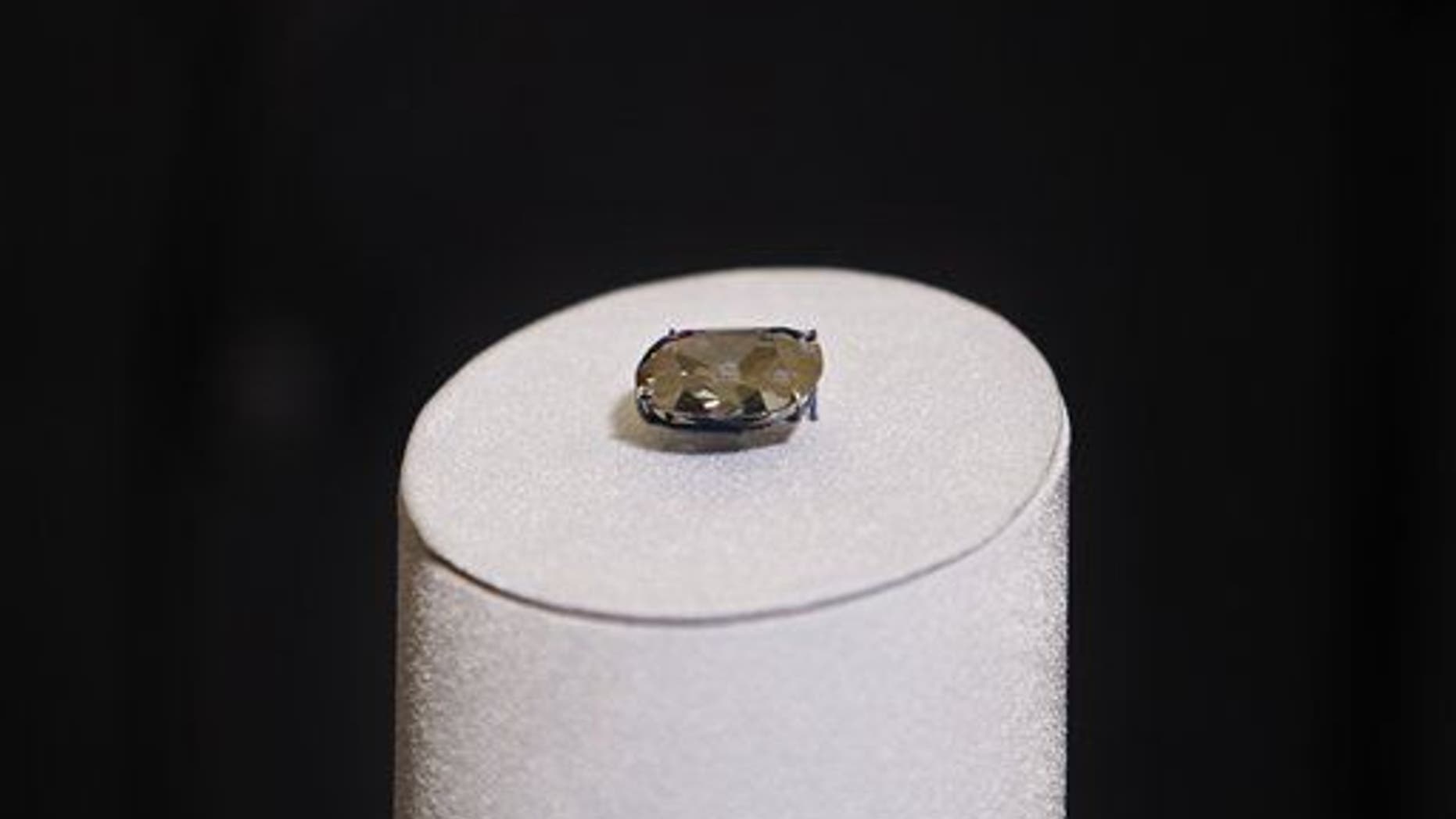 It's legendary, supposedly cursed, admired daily by thousands, and the star of a video game—and yet we don't know all there is to know about the Hope Diamond, or so a recent discovery indicates.
The 45.52-carat diamond has given up one of its secrets to French mineral scientist François Farges and Jeffrey Post, the Smithsonian's curator of minerals. Their detective work involved computer modeling and a 17th-century lead replica that Farges found in 2009 among the National d'Histoire Naturelle's collection, and led them to an intriguing conclusion: When King Louis XIV possessed the diamond, it was mounted on a gold background and cut in a way that could cause a sun to appear at the blue stone's center—all too appropriate for the Sun King, whose colors were blue and gold, reports Smithsonian Magazine.
Louis XIV bought the originally 112 3/16-carat, crudely cut diamond in 1668 from a French merchant who obtained the jewel somewhere in India. Five years later it was recut to its 67 1/8-carat size, according to the Smithsonian Encyclopedia, at which time it became known as the French Blue.
In the years between its theft (in 1792, during the French Revolution) and reappearance (in 1812, in Britain), it was again cut to its current size, obliterating those former dimensions—until Farges uncovered the replica, which would have been used by jewelers in need of a stand-in for the actual diamond while creating settings.
But the replica made clear that the French Blue was cut in an unusual way, eschewing the sharp angles that maximize the reflection of light. In exploring the reasoning behind the cut, Farges and Post arrived at their conclusion.
Interestingly, it was only with the discovery of the replica that it was conclusively proven that the French Blue and the Hope Diamond were the same stone.
(Click for another fascinating story about diamonds.)
More From Newser