Thanks to December, 2015 was second warmest year on record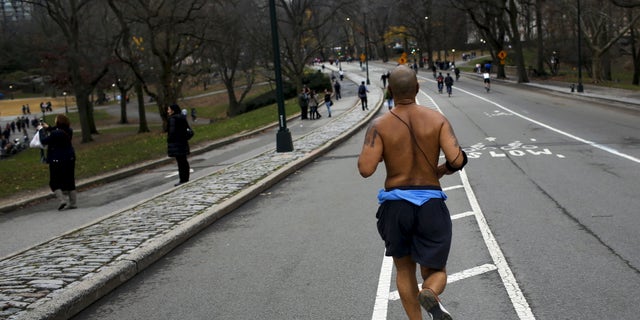 Last year was the second warmest ever in the United States, with temperatures in December setting another record and every state encountering warmer-than-average condition in 2015.
The National Oceanic and Atmospheric Administration said Thursday the annual average temperature across the United States in 2015 were 54.4 degrees, or 2.4 degrees above the 20th century average. Only 2012 was warmer in the U.S. with an average temperature of 55.3 degrees.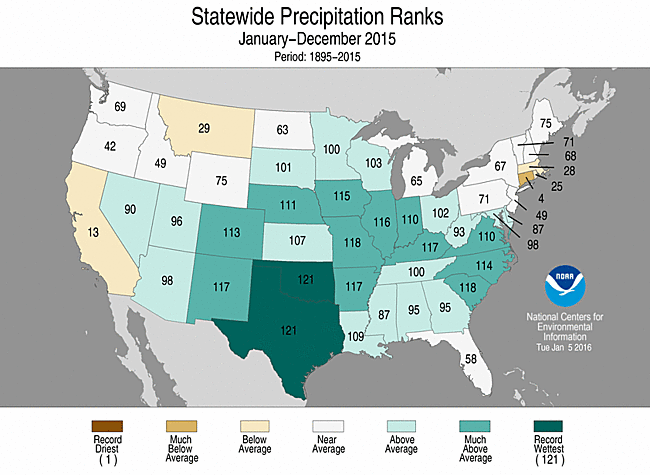 Related: 2015 on pace to be hottest year after November proves to be scorcher
Temperatures in December reached 38.6 degrees across the country, which is 6 degrees above the 20th century average and easily broke the previous record of 37.7 degrees set in 1939. It was most pronounced in the eastern half of the nation, where 29 states had the warmest December on record.
While no record, the year was still dominated by talk about warmer conditions and the related impacts – whether that was the continued drought in California, wildfires in Alaska or the balmy temperatures that greeted New Yorkers on Christmas.
Losses for weather related disasters topped $1 billion in 2015, including a wildfire event, drought, five severe storms and a winter storm.
Related: October was hottest ever by long shot
To put things in perspective, this is the 19th consecutive year the annual average temperature exceeded the 20th century average. The year started with extreme warmth in the West and cold in the East but ended with record warmth in the East and near-average temperatures across the West.
Twenty-eight states, including Alaska, were much warmer than average during 2015 — Florida, Montana, Oregon and Washington were record warm. Alaska, California, and Idaho had their second warmest year.
It was also a relatively wet year.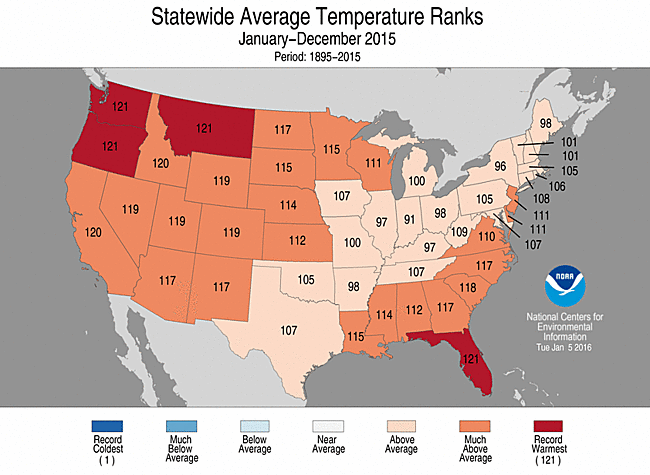 The average contiguous U.S. precipitation was 34.47 inches, 4.53 inches above average. That made it the third wettest year in the 121-year period of record. Only 1973 and 1983 were wetter. The central and southeastern U.S. was much wetter than average, while parts of the West and Northeast were drier than average.
Related: Flooding forcing evacuations, traffic troubles in Missouri
Oklahoma and Texas saw record wet conditions for the year, with both states becoming drought free for the first time since 2010. In California, year-end precipitation helped ease, though not erase, concerns about its historic drought.