Texas man reels in 12-foot tiger shark after 'intense fight'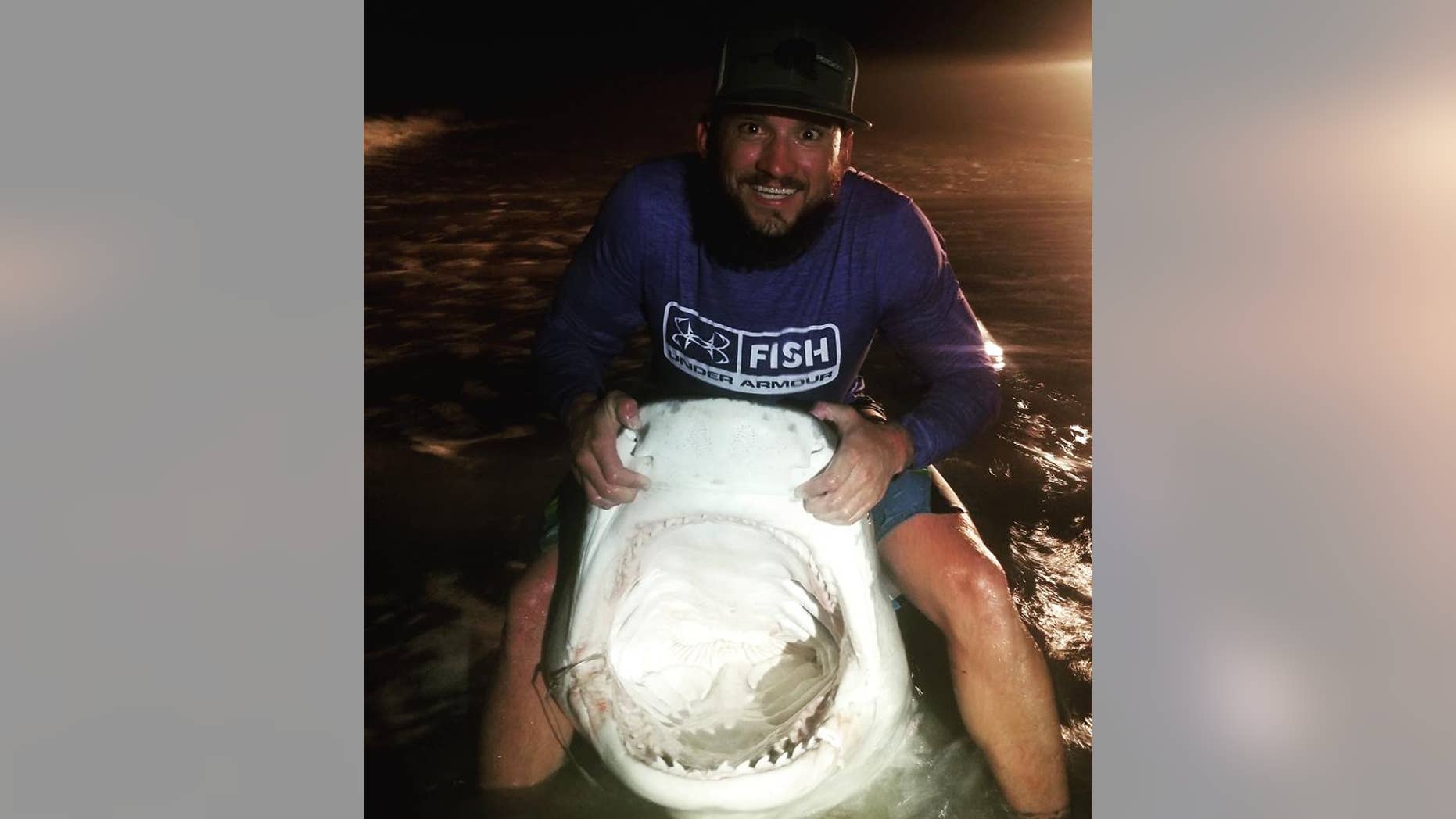 A Texas man made the catch of a lifetime Saturday after reeling in a 12-foot tiger shark near South Padre Island.
Matthew Zuniga, of Harlingen, caught the shark after 1 a.m. on Saturday, roughly two hours after hooking the sea creature.
GRAPHIC IMAGES: SHARK ATTACKS SEAL, TURNS WATER RED
The 31-year-old told Fox News on Tuesday he had a line out for roughly 12 hours before the shark hooked the bait during high tide late that evening.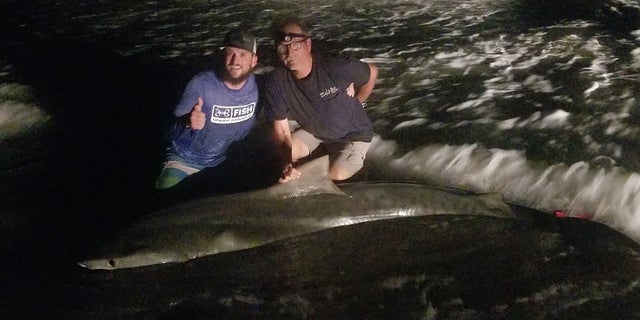 "It walked us down the beach for about a mile from where we first started out," he described, adding that his 15-year-old nephew helped him reel in the shark. "It was an intense fight."
The South Texas man said the catch marked his first tiger shark, though he's been fishing for more than 20 years in the South Padre area and has reeled in hammerhead and bull sharks in the past.
Zuniga said reeling in the tiger shark was "beyond what [he] ever thought it would be."
WARNING GRAPHIC IMAGE: SHARK BITES TEXAS BEACHGOER, WHO IS RUSHED TO HOSPITAL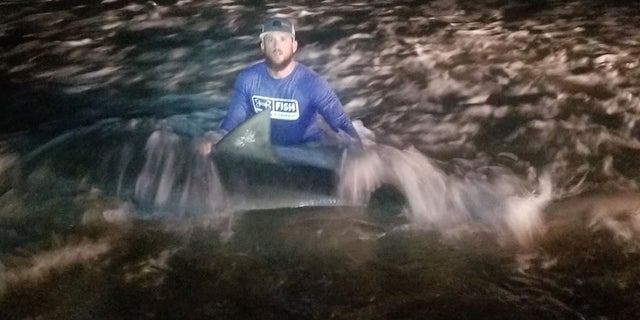 "I've caught really nice sharks in the past, but I can't compare the fight [to the tiger shark]," he added.
Zuniga measured and took pictures with the shark before tagging and releasing it back into the ocean.