Tenn. family used meteorite as doorstop for years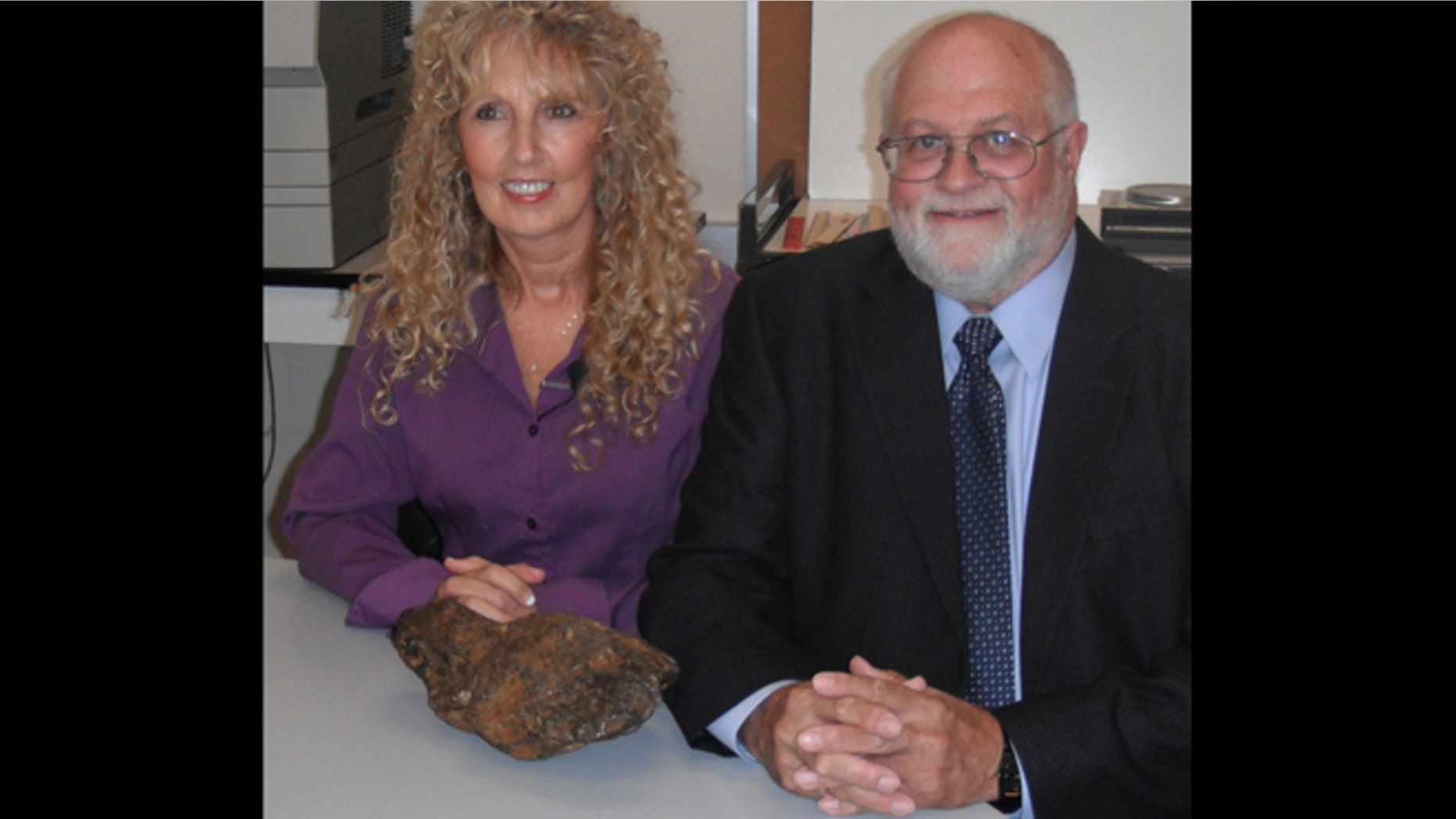 RICHMOND, Ky. – Eastern Kentucky University has acquired a 33-pound meteorite from an eastern Tennessee family that used the space rock as a doorstop and flower bed ornament over the years.
The meteorite was initially found in a cow pasture near Tazewell, Tenn., in the 1930s by Tilmon Brooks, the late grandfather of Donna Lewis, a school secretary in Pineville, Ky.
Tests at the University of Tennessee concluded that the meteorite likely came from a known meteorite strike that had first turned up evidence in Tazewell in 1853.
EKU's Department of Physics and Astronomy Chairman, Jerry Cook, says the meteorite will be at the Kentucky Academy of Science annual conference on campus Friday and Saturday. Cook said the meteorite, which the university purchased from the Lewises, will be used for educational and outreach purposes, a fact that pleases the former owners most of all.
"I saw how excited kids at our school got when they saw it," said Donna Lewis, who works for Pineville Independent Schools. "It's good to know that Eastern will keep it in one piece and students will be able to study it."
Cook does not believe the Tazewell meteorite is related to the large meteor strike that carved a four-mile-wide crater where nearby Middlesboro, Ky., now sits. Cook believes the meteorite to be the second largest (known) meteorite from the Tazewell strike. The first, he said, weighed approximately 100 pounds.
"We don't want to lock it up somewhere," Cook said. "We want kids to be able to touch it, lift it, and understand what it is. Part of our job is to get kids interested in science, and this . will stir their curiosity."