Suicide note left before man's apparent jump from top of Hawaiian volcano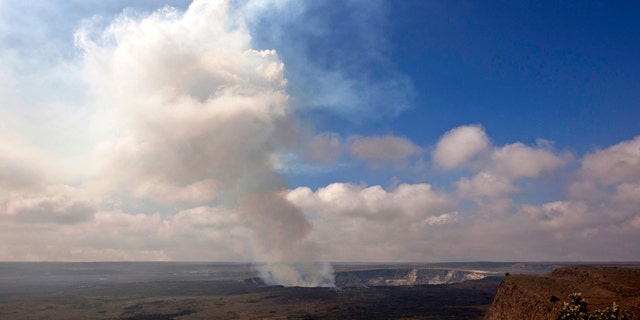 The 38-year-old man died after apparently jumping from the top of Kilauea volcano in Hawaii Volcanoes National Park.
The Hawaii Tribune Herald reports that the man's body was found Sunday near the bottom of Kilauea caldera, an area that is not currently erupting.
The man's father said that his son had left a suicide note that was found in his backpack. John Michael Ure said his son, Leo Adonis, who was born Gregory Michael Ure, had been experiencing "some emotional issues," according to the Hawaii Tribune Herald.
DECADES-OLD CAMERA REVEALS FORGOTTEN IMAGES OF MOUNT ST. HELENS ERUPTION
Two hikers found the backpack on the trail Saturday and alerted officials. Rangers began looking for the owner Saturday night, but the search was suspended because of dangerous conditions. The body was found Sunday morning by rangers searching by helicopter.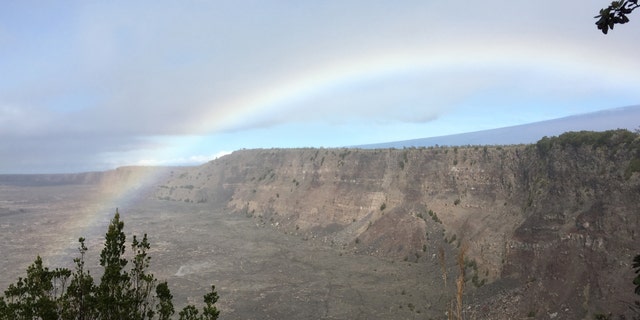 Park spokeswoman Jessica Ferracane said Monday that the man was found on the caldera floor about 250 feet below Crater Rim Trail.
On Tuesday park officials confirmed the man's identity as Leo Adonis, also known as Gregory Michael Ure, of La Mesa, Calif. "Officials confirm the finding of a note in the backpack belonging to the victim," added Hawaii Volcanoes National Park, in a statement. "Details concerning the note and circumstances of the death will not be publicly discussed until the National Park Service has concluded its investigation and the pathologist has ruled on the cause of death."
THIS VOLCANO-SHAPED PYRAMID IN PERU HAS EXPERTS STUMPED
The size of Kīlauea's summit caldera is about 3 miles long and 2 1/2 miles wide. The summit is erupting from Halema'uma'u Crater and from its east rift zone, according to Ferracane, who confirmed that Adonis's body was not found near the eruption sites.
The area is open to visitors, but officials encourage hikers to stay on marked trails. The site does not have an active lava flow.
Since 1990, four people have died from falls around the crater rim.
The Associated Press contributed to this article.
This story has been updated with additional details from Hawaii Volcanoes National Park.
Follow James Rogers on Twitter @jamesjrogers