Study: This practice, lost to time, likely made a Stradivarius sing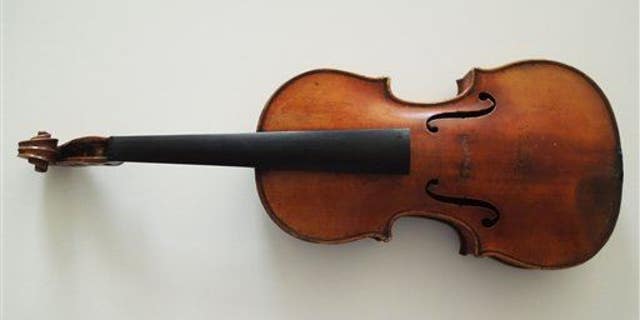 For hundreds of years, violins by Antonio Stradivari have been considered the best in the world, some fetching millions of dollars. The only other instruments vying for the title were crafted by a man named Giuseppe Guarneri, who toiled away in his workshop in the same northern Italian city of Cremona at the same time.
Many theories have been spun over the years to explain why the instruments crafted by these masters produce a sound that cannot be replicated. A new study in the Proceedings of the National Academy of Sciences suggests it all comes down to the wood, a good bath, and a lot of time.
When Taiwanese researchers analyzed bits of maple from four violins and cellos by Stradivarius and one violin by Guarneri, they discovered a lost art. The instrument-makers, or luthiers, used wood soaked in a mineral bath to prevent rot that effectively changed it.
"This type of chemical seasoning was an unusual practice … unknown to later generations of violin makers," they write, per the Washington Post. It's likely, however, that the wood was soaked by those who first culled it from the forest, not the luthiers, to protect it before sale, notes the New York Times.
The upshot is that the maple used in these violins of old has different chemical properties from the maple in modern instruments. Add three centuries of aging and the effect of high-frequency vibrations from all that playing and you have, perhaps, the recipe for a masterpiece.
Skeptics aren't convinced. Two British scientists writing in the Conversation cited a "halo effect" around the Italian masters, taking note of a 2011 study of 21 experts who preferred playing a modern instrument.
(This stolen Stradivarius surfaced after 35 years.)
This article originally appeared on Newser: Researchers: We Know the Stradivarius' Secret