Sphinx from set of 1923 film 'The Ten Commandments' unearthed in California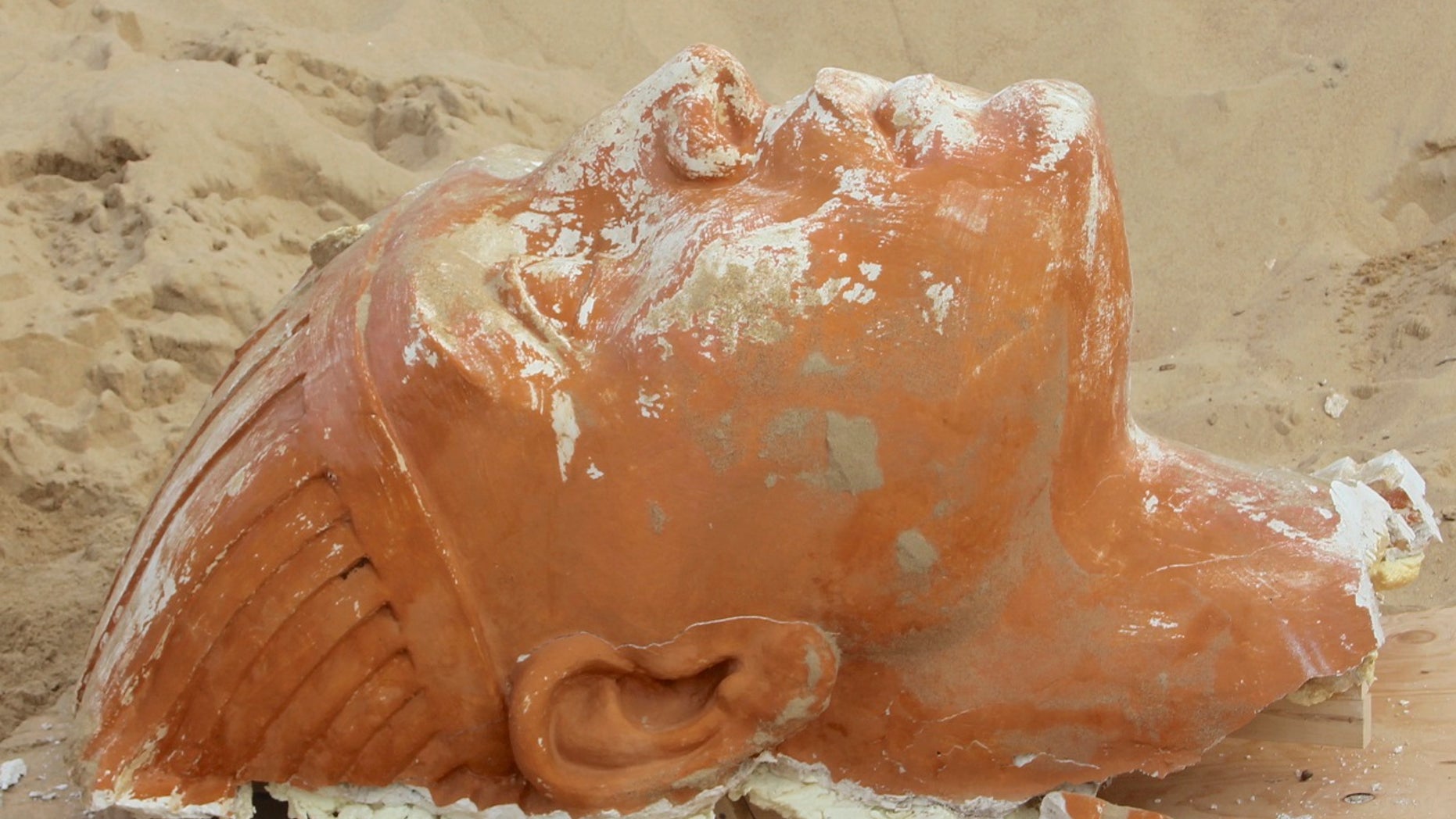 It's not quite ancient history, but it's still a blast from the past.
A plaster sphinx has been dug up by archaeologists in the Guadalupe-Nipomo Dunes in California, KETY reports. It was part of an Egyptian movie set built for Hollywood director Cecil B. DeMille's 1923 film, "The Ten Commandments."
"The piece is unlike anything found on previous digs," Guadalupe-Nipomo Dunes Center executive director Doug Jenzen told the station. "The majority of it is preserved by sand with the original paint still intact. This is significant, and shows that we're still learning unexpected facets to film historical movie production, such as the fact that objects in black and white films were actually painted extremely intense colors."
SPEARHEAD, SWORD AND CAULDRONS AMONG ANCIENT TREASURE TROVE DISCOVERED IN THE UK
The 300-pound sphinx is the second recovered from the Guadalupe-Nipomo Dunes, the station reports.
The movie set included more than 20 sphinxes.
After filming, DeMille ordered everything buried in the dunes.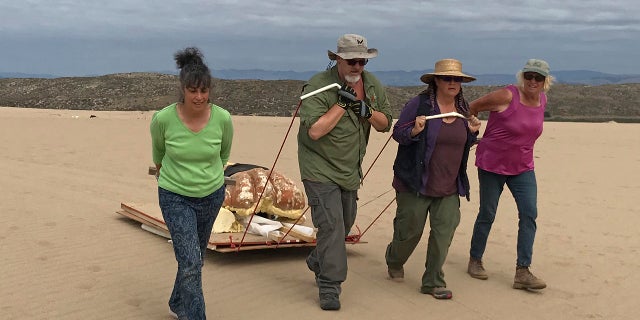 They lay undisturbed for decades before recovery efforts began. The newly dug up sphinx is expected to be displayed at the center next summer, KETY said.
TITANIC WAS FOUND LARGELY THANKS TO A SECRET COLD WAR NAVY MISSION 
"Given that these objects have lasted 94 years, even though they were only built to last for two months during filming, it really speaks to the craftsmanship and the level of skill that the artisans could build," Jenzen told CBS News.
DeMille went on to direct another adaptation of "The Ten Commandments." Charlton Heston starred in the 1956 film as Moses.
The Associated Press contributed to this report.