Solar-powered plane makes 2-hour test flight ahead of global trek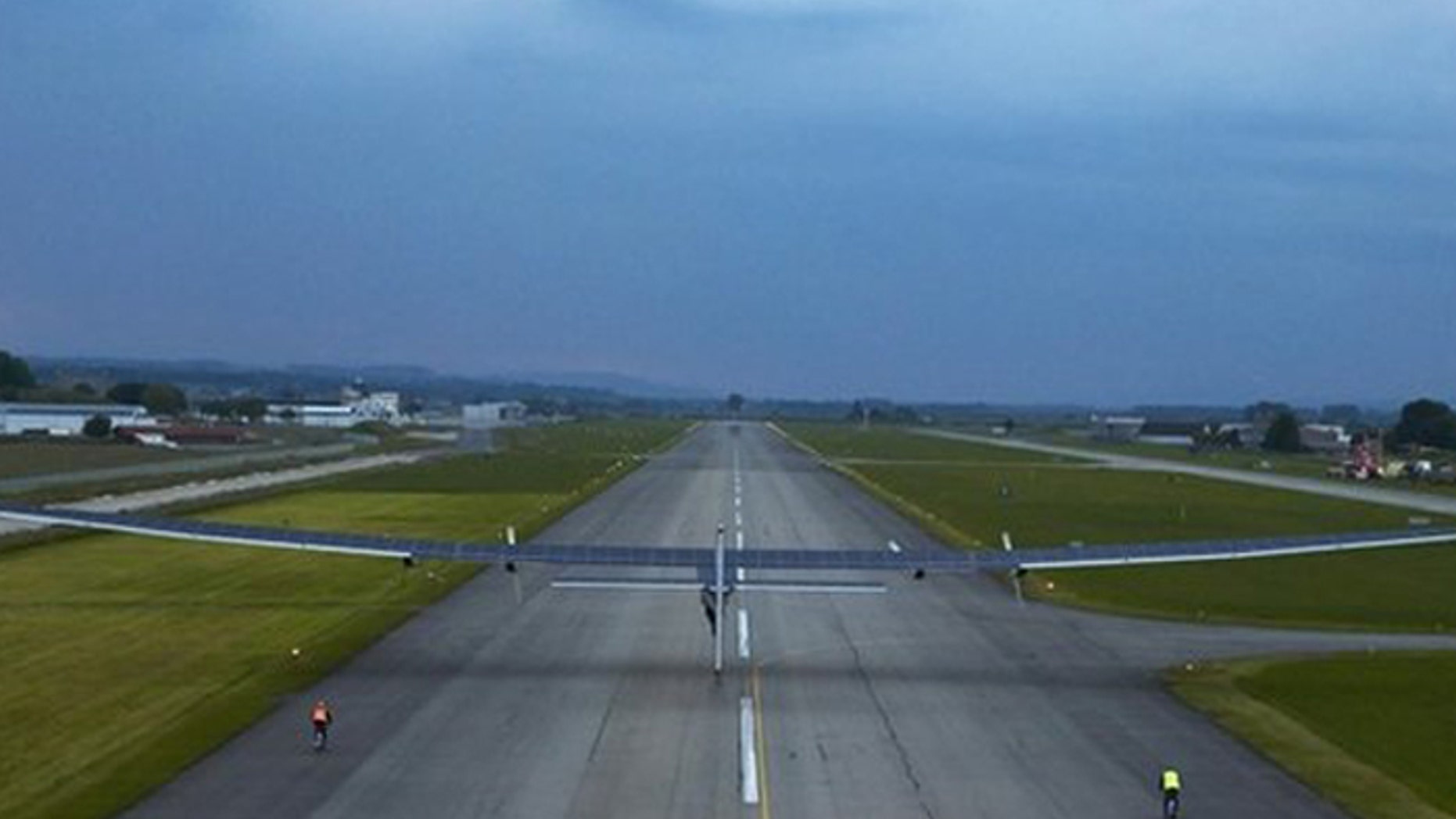 A solar-powered plane slated to circumnavigate the globe next year made its inaugural flight, a short jaunt from a Swiss airfield early Monday.
The Solar Impulse 2 vehicle took off from Payerne airfield in Switzerland at 3:35 GMT, then returned two hours later, the BBC reported. The plane is a larger, upgraded version of one that flew across America last year with Bertrand Piccard and Andre Borschberg at the controls.
Test pilot Markus Scherdel was in the cockpit forMonday's flight, an he climbed to 6,000 feet, conducting a number of maneuvers to test the aircraft's handling.
"The initial results are in line with calculations and simulations," read a later statement from the team.
More flights will be conducted in the coming months in order for the experimental machine to attain certification.
"It's a great day for all the team of Solar Impulse," Piccard told BBC News.
The plane's wingspan is larger than a Boeing 747's, and the tops of the wings are covered by 17,000 solar cells, which drive four brushless electric motors at speeds of up to 90 miles per hour. During the day, the solar cells recharge lithium batteries, which then power the plane at night.
Only one pilot can fit in the cockpi, which has a reclining seat to allow for short naps.