'Shark Tourism' Exploding in Cape Cod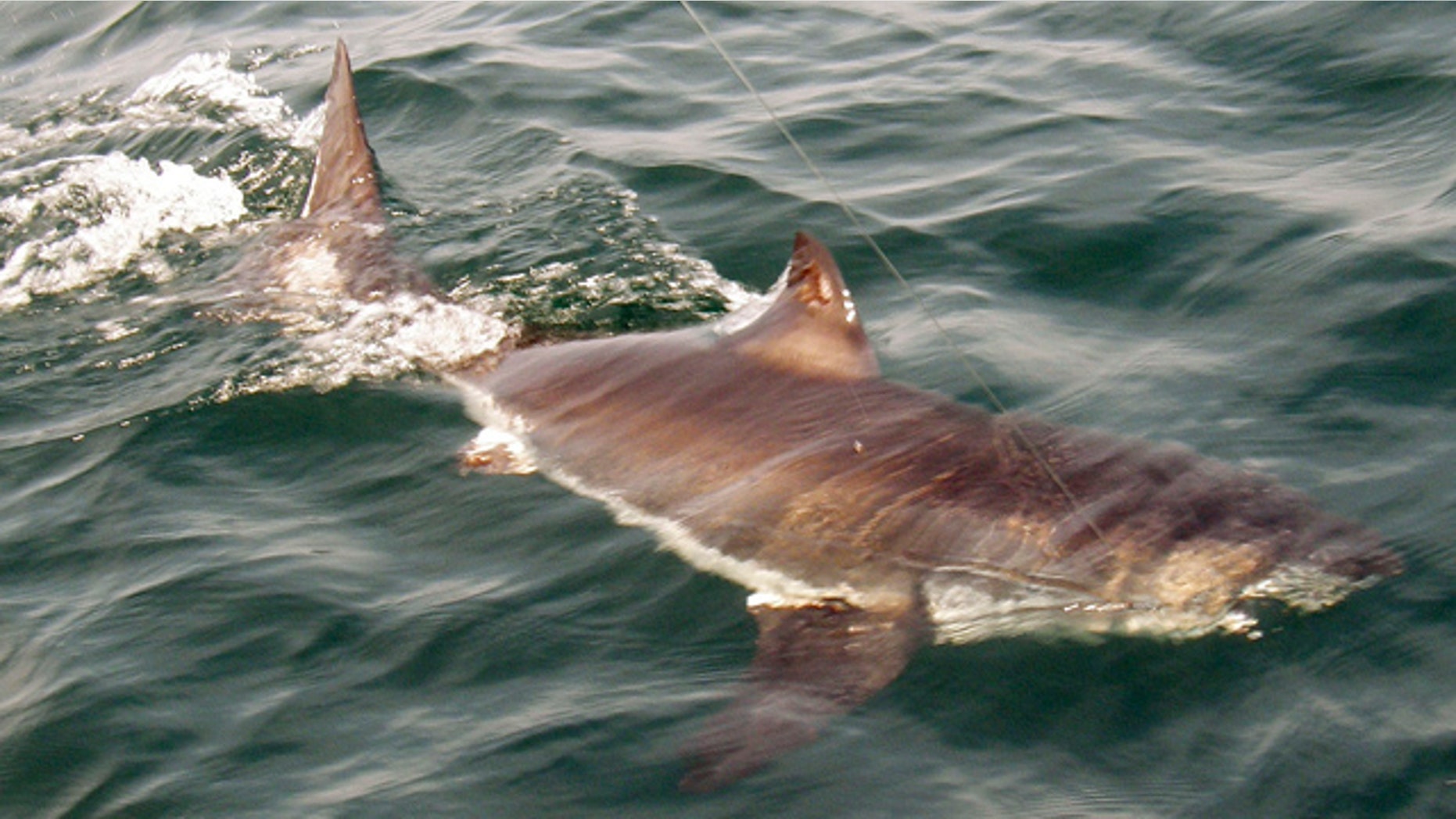 Shark frenzy has struck Cape Cod.
Over the past few days, sightseers have poured into quaint Chatham, Mass., hoping to catch a glimpse of a great white.
Several shark sightings over the past month, including four 10- to 16-foot great whites spotted just off shore Tuesday and Wednesday, have led to a huge jump in binocular-wielding, photograph-snapping tourists to the small town, reported the Boston Globe.
"It is jam-packed,'' said Lisa Franz, executive director of the local Chamber of Commerce, in an interview with the paper. "There's lots of traffic and shopping coming in. We've experienced lots of people asking about the shark sightings at our visitor's center. It is a big draw today.''
"I'd like to see both [sharks and seals], personally,'' said vacationer Kenneth Tambolleo, from Rutland, Mass. "Let's face it, to see a chase would be pretty cool."
Joe Gonsalves, of Howell, N.J., was the only visitor brave enough to swim off Chatham's coast by late afternoon Thursday. "I'm only going in close to shore," he said.
On Wednesday, three sharks were seen from a spotter plane flying just 100 feet off the Chatham shore, and seven have been confirmed in total off Mass coastlines this summer.
But despite the recent rise in sightings, there have been few documented attacks in local history. The movie "Jaws" and the book of the same name may have been set in a similar sleepy town -- and based on real-life incidents according to author Peter Benchley -- but only four shark attacks have been documented off the Massachusetts coast, reported the Boston Globe.
The last reported death by shark attack was from 1936, according to a database compiled by the Florida Museum of Natural History.