Self-taught rocket maker shoots himself 1,875 feet to prove Earth is flat
A self-taught rocket scientist who believes the Earth is flat and wants to run for California governor shot himself up about 1,875 feet in the air in his homemade rocket on Saturday.
"Mad" Mike Hughes, a 61-year-old limo driver, promised last year to propel himself up in the air and snap a photo proving that astronauts conspired to fabricate the shape of the planet. The stunt was supposed to be the first phase of the flat-Earth space program and received backing from flat-Earth groups.
"Relieved," the daredevil said after a landing that left him with minor injuries. "I'm tired of people saying I chickened out and didn't build a rocket. I'm tired of that stuff. I manned up and did it."
The rocket launch near Amboy, California – about 200 miles east of Los Angeles – was first scheduled last year, but it was postponed multiple times amid mechanical problems and logistical issues with the Bureau of Land Management.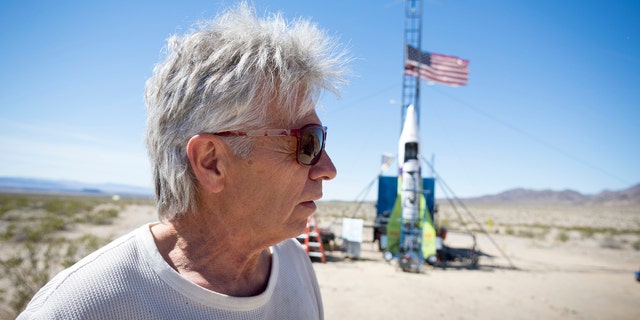 Despite having some minor technical issues on Saturday, Hughes went ahead and shot himself in the air, reaching around 350 mph before pulling his parachute. He had to deploy a second parachute because he was dropping too fast.
Footage shot shortly after the landing appears to show Hughes disorientated, but conscious. Paramedics shortly got him out of the cockpit and examined him.
"Am I glad I did it? Yeah. I guess. I'll feel it in the morning. I won't be able to get out of bed. At least I can go home and have dinner and see my cats tonight," Hughes said after the stunt.
The daredevil, who said he wants to run for the governorship of California, claims he built the steam-powered rocket out of scrap metal parts in his garage. The project cost around $20,000.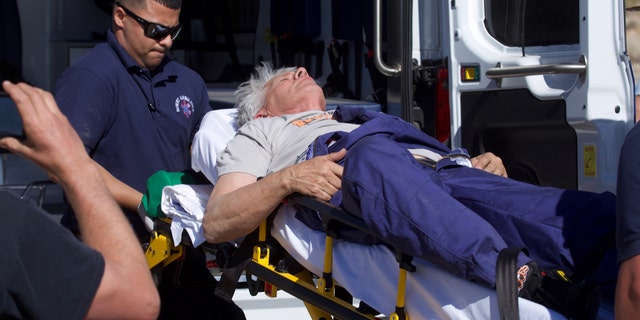 Many mocked Hughes for his plans.
He told a flat-Earth group last year that the project will "shut the doors on this ball Earth," but has since backtracked on the claims that his mission will prove the Earth is flat.
"Do I believe the Earth is shaped like a Frisbee? I believe it is," he said on social media. "Do I know for sure? No. That's why I want to go up in space."
The Associated Press contributed to this report.