Scott Kelly set to return to Earth after spending a year in space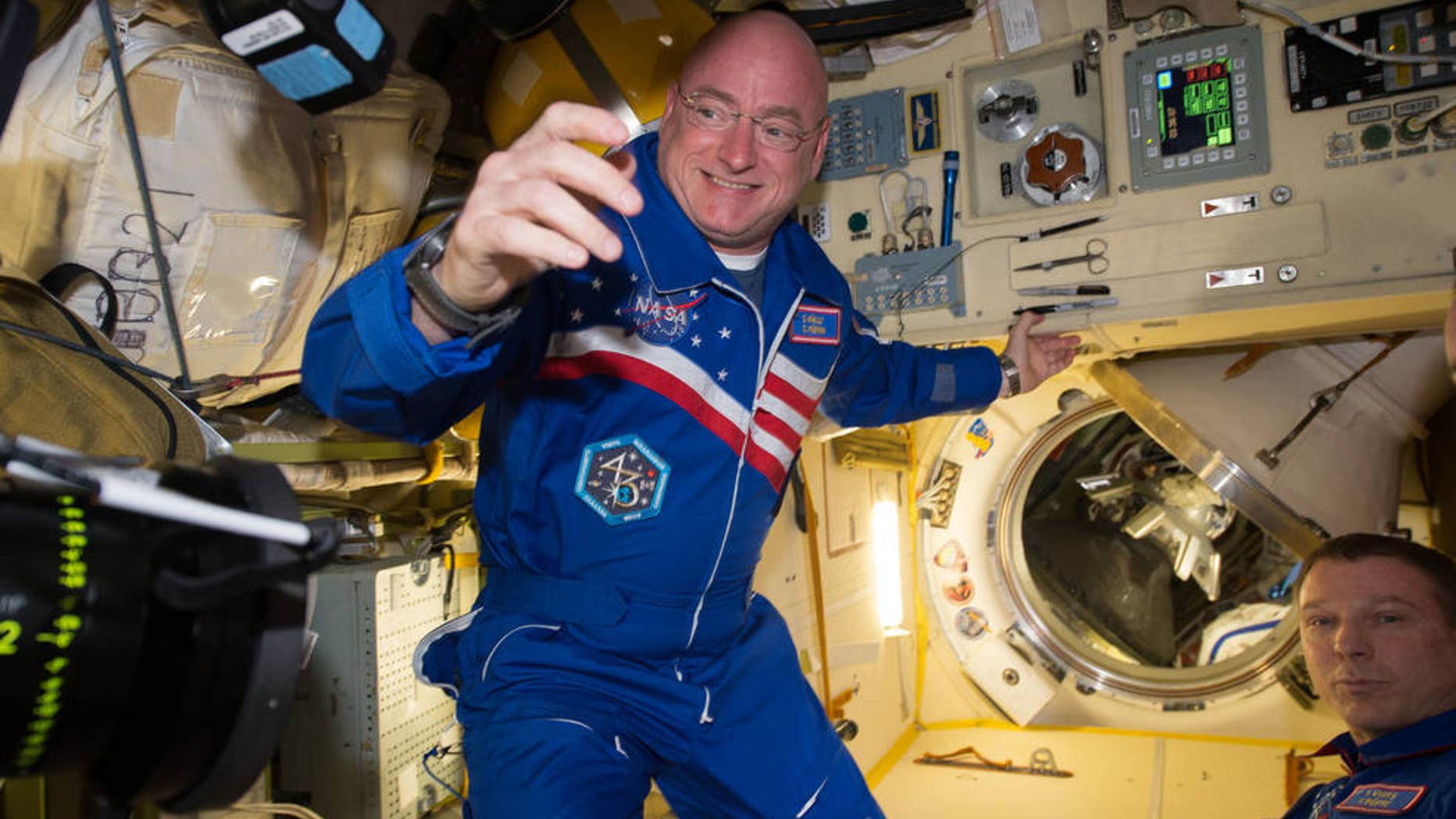 NASA astronaut Scott Kelly is set to return to Earth on Tuesday, after spending nearly a year on the International Space Station in which he celebrated a birthday, conducted space walks and nibbled on space veggies.

Kelly is scheduled to touch down in Kazakhstan, at about 11:45 p.m. EST after spending 340 days on in space - a record for an American.
He will be then flown to Houston a day later. There, he will be feted by NASA Administrator Charles Bolden as well as Second Lady Jill Biden and Assistant to the President for Science and Technology John P. Holdren. Among the others joining the welcome home celebration will be Kelly's identical twin brother and former NASA astronaut Mark Kelly.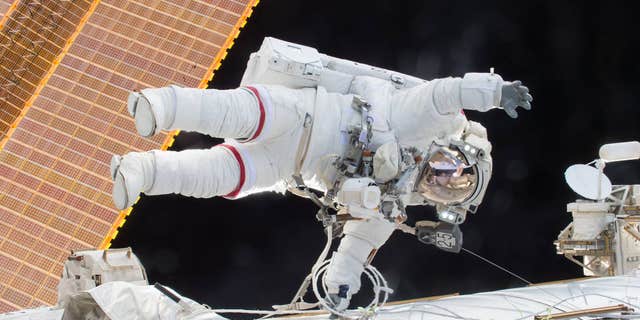 Related: A day in space? For Scott Kelly, it's work, TV (but no laundry!)
Kelly, speaking to reporters ahead of his return, said he hoped his marathon mission would provide critical details that would help mankind reach Mars. The extended stay is among other things that should help NASA better understand the effects that prolonged weightless has on the human body.
"I'd like for the legacy of this flight to be that we can decide to do hard things and hard things that will take us further away from the Earth and this is one of them," said Kelly, who returns with one-year crewmate, cosmonaut Mikhail Kornienko of the Russian space agency Roscosmos, and cosmonaut Sergey Volkovcosmon.
"I'm hopeful and I think we will learn a lot about longer duration space flight and how that will take us to Mars someday. So, I would like to think this is another of many stepping stones to us landing on Mars some time in our future," he said.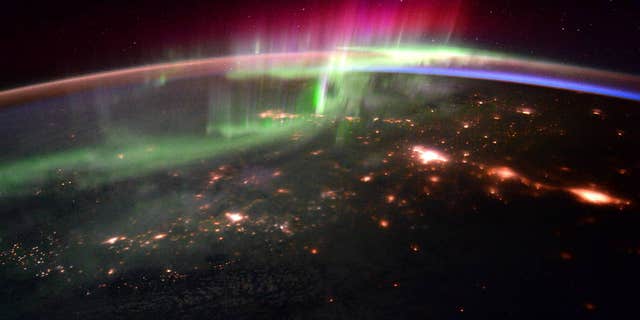 Kelly acknowledged he could stay up for another year if needed. But he said he was looking forward to getting back home and returning to a life with gravity, showers and contact " with folks on the ground that you care for and love and want to spend time with."
Related: Flower blooms on international space station for first time
"Even after nearly a year, you don't feel perfectly normal," Kelly, who has spent a total of 520 days in space across four missions, said of life on the space station.
"There's always a lingering something you feel. It's just not normal," he said. "Having said that, it's not necessarily uncomfortable. But it is a harsh environment. For instances, having no running  water. It's kind of like I've been in the woods camping for a year … The fact everything floats makes your daily life just more difficult."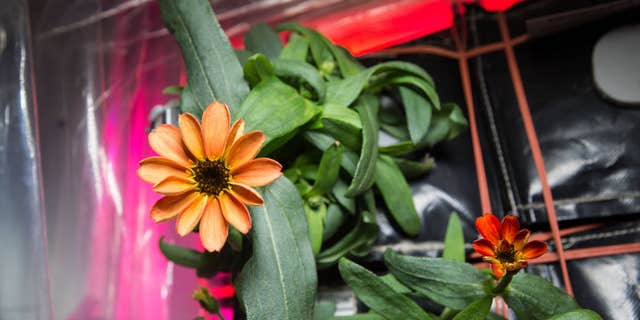 During his stay, a few statistics illustrate the highs and lows of the mission. Kelly would have seen a total of about 10,944 sunrises and sunsets and woudl have drank some 730 liters of recycled urine and sweat over 12 months.

Related: Astronaut Scott Kelly's girlfriend: Our epic long-distance relationship
Kelly has certainly made the most of his time since launching into space March 27 aboard the Soyuz TMA-16M spacecraft. He even had some fun along the way.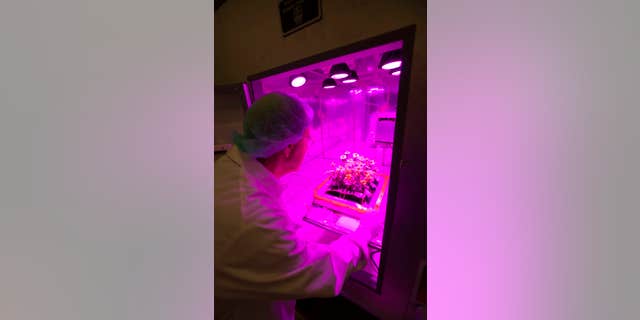 One of his most significant achievements was growing plants in space.
In August, he joined NASA astronaut Kjell Lindgren and Japanese astronaut Kimiya Yui in sampling lettuce for the first time that had grown on the space station. He also managed to salvage zinnias that had been threatened to mold. The flowers eventually bloomed in January and Kelly celebrated that by twitting out several images.
It may not match the exploits of astronaut Mark Watney, the Matt Damon character in the movie "The Martian" who survives on Mars in part by growing potatoes.  But nonetheless, it is a small step towards NASA's goal of one day developing bioregenerative food production systems for the space station and long-duration exploration missions.
Related: NASA's Scott Kelly breaks US record for most days in space
Kelly also took part in three space walks in October, November and December, according to Space.com. The first spacewalk (with Kjell Lindgren) focused on long-term maintenance of the station, the second the station's plumbing and a third helped manually free the malfunctioning Mobile Transporter — a railcar that moves the station's robotic arm.
He also endured plenty of uncertainty on the station during his tenure. He was there during a June 28 explosion of a SpaceX rocket that was carrying supplies of food and scientific equipment to the station – a catastrophe that came just three months after ISS Progress 59 craft, also a cargo resupply ship, failed to make it to the station and fell back to Earth.
He and his fellow crew members were also forced to take shelter in July, after a chunk of space debris - an old Russian weather satellite – almost hit the station.
Then, there were all the stunning images of Earth that he took during his stay – including dazzling photos of cities at night, colorful images of the planet's diverse geography, clear evidence of pollution and even one purported to show a UFO.
Related: Astronaut Scott Kelly's 'UFO' photo generates extraterrestrial buzz
He often posted them on Twitter, offering up messages of boyish amazement along with inspirational slogans as well as concerns about the state of the planet

"The more I look at Earth and certain parts of Earth, the more I feel more of an environmentalist," he told reporters. "There are definitely areas where the Earth is covered with pollution almost all the time and it's not good for any of us."
And then there was the fun. He celebrated his 52nd birthday in space, receiving a flurry of birthday wishes including from his twin brother on Twitter that featured a photo of the two standing face-to-face. Kelly was in his space suit while his brother was in civilian clothes.
Related: 'Apes' in space! Scott Kelly goes bananas on ISS
Then, there was the gorilla suite. Maybe in a sign of his cabin fever, Kelly donned the suit and chased a fellow astronaut down a space station hallway. The video of that chase – like so much of his endeavors in space – proved a social media sensation.