Scientists test 'yeti' DNA, unravel the legend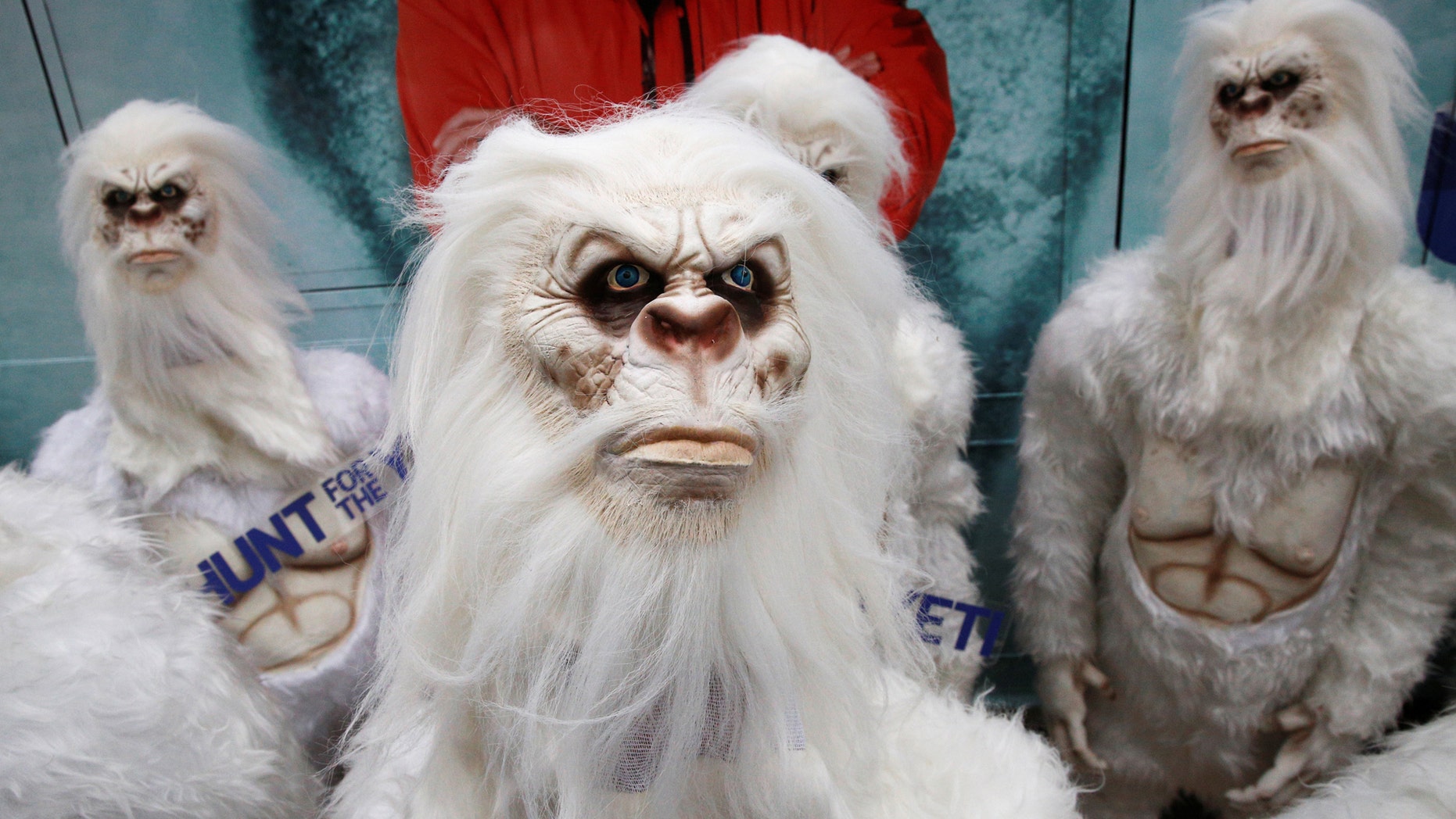 Yeti sightings have been reported in the Himalayas for centuries, with onlookers describing a man-like creature that some say is similar to a bear. In a sense, they got one thing right.
DNA from purported yeti samples collected in Nepal and Tibet reveal the mysterious beasts and bears are likely one and the same. Nine samples of bone, tooth, skin, hair, and feces assembled by British company Icon Films, which shot an Animal Planet special on the topic, were analyzed by scientists.
All but one was found to belong to Tibetan brown bears, Himalayan brown bears, and Asian black bears native to the region, report Science and the Guardian.
One tooth sample, taken from a stuffed "yeti" with the hair of a bear, belonged to a dog, researchers explain in a release. "Perhaps slightly disappointing to the film company ... our findings strongly suggest that the biological underpinnings of the Yeti legend can be found in local bears," study co-author Charlotte Lindqvist of the University of Buffalo says, per the Guardian and CBC.
But "the legend and the myth will live on," she adds. "You can never for sure prove that there is nothing out there." Still, Lindqvist's study—which also determined the Himalayan brown bear and the Tibetan brown bear have distinct DNA, likely the result of a separation caused in part by glaciers some 650,000 years ago—isn't the first to link yetis and bears.
Daniel Taylor of Future Generations University tells CBC he was able to duplicate purported yeti footprints using the paw of a tranquilized Asiatic black bear. (The research adds to this work.)
This article originally appeared on Newser: Scientists Test 'Yeti' DNA, Unravel the Legend