Scientists discover 60 ancient shipwrecks in the Black Sea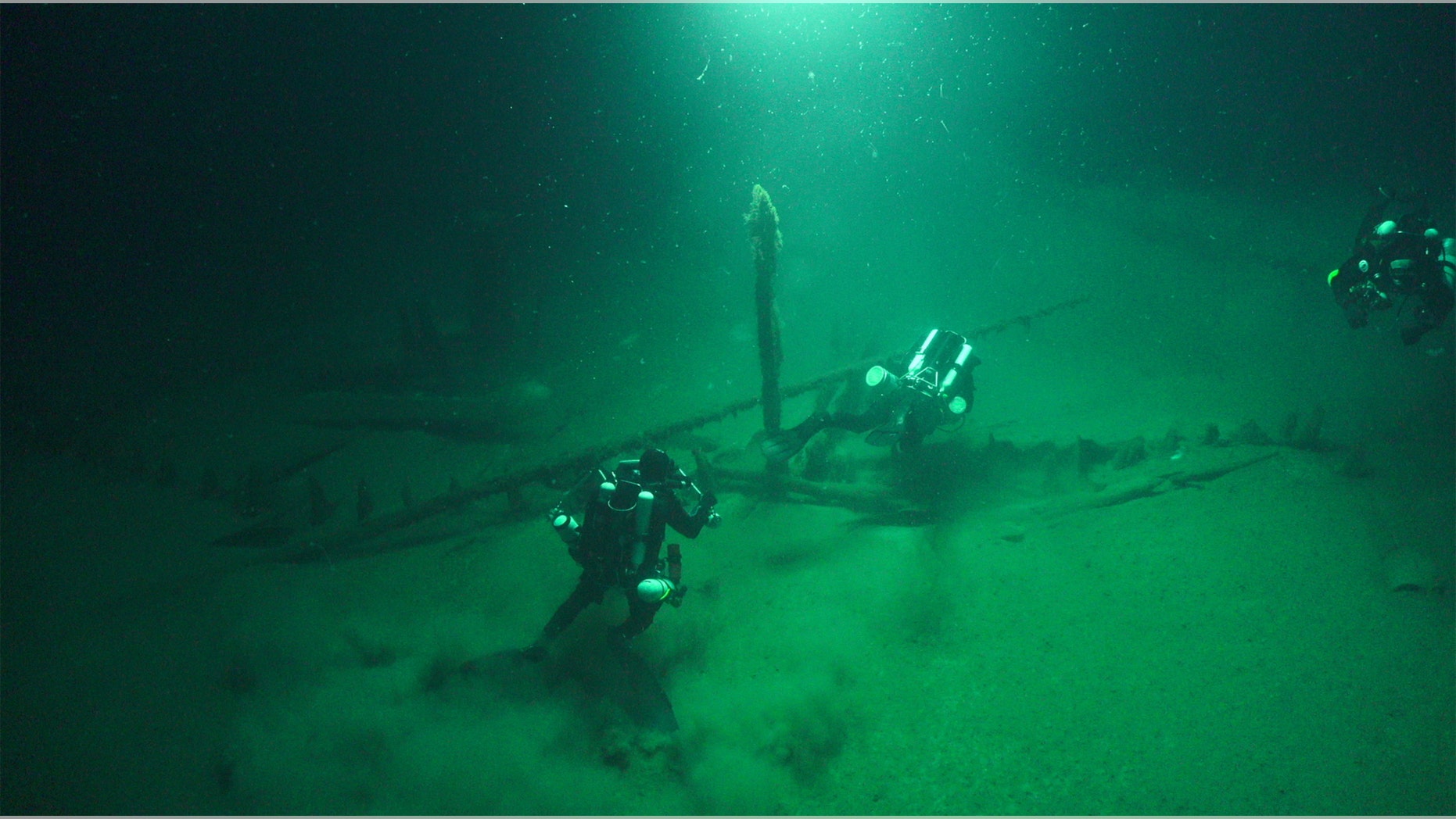 In early 2015, a team of scientists from the United Kingdom, Bulgaria, Sweden, the United States and Greece set off to investigate the effects of climate change and the impact of sea level changes in the Black Sea since the end of the Earth's last glacial cycle 12,000 years ago.
What they discovered by chance during their studies was more than they could have ever imagined: 60 shipwrecks dating back 2,500 years, including artifacts from the Byzantine Era, the Middle Ages and the Ottoman Empire.
This week, after nearly three years at sea, the scientists who participated in the Black Sea Maritime Archaeology Project docked their research vessel in the port of Burgas, Bulgaria, and displayed dramatic 3-D printed replicas of those shipwrecks, which represent more than a thousand years of maritime history.
SUNKEN WWII SHIP MAY CONTAIN $130M IN NAZI GOLD
"This assemblage must comprise one of the finest underwater museums of ships and seafaring in the world," said the project's chief investigator, Jon Adams, professor of maritime archaeology at the University of Southampton in England.
The ships were found lying hundreds or thousands of meters deep, many with their masts still standing and their rudders in place. Cargoes of amphorae and ship's fittings, their carvings and tool marks as distinct as the day they were made, were found lying on the decks.
Many of the ships revealed structural features, fittings and equipment that were known to have existed, but had never actually been seen.
"We have never seen anything like this before," said Dr. Kroum Batchvarov of the University of Connecticut. "This is history in the making unfolding before us."
The wrecks were found using robotic laser scanning, acoustic and photogrammetric techniques. The earliest one found so far dates back to the Classical period, around 400-500 BC.
ARCHAEOLOGISTS IN NORWAY MAY HAVE UNCOVERED A VIKING BOAT GRAVE
"We dived on one wreck, a merchant vessel of the Byzantine period dating to the 10th century," Adams said. "It lies at a depth of 93m that puts it into the diving range, so we took the opportunity to visually inspect certain structural features firsthand.
"The condition of this wreck below the sediment is staggering, the structural timber looks as good as new. This suggested far older wrecks must exist, and indeed, even in the few days since the dive, we have discovered three wrecks considerably older, including one from the Hellenistic period and another that may be older still."
Dr. Kalin Dimitrov, director of the Centre of Underwater Archaeology in Sozopol, Bulgaria, added:
"During the third season of the Black Sea MAP we continued filling in the blanks of the mosaic of ancient seafaring with the discovery and documentation of outstandingly well-preserved ships. The vessels represent the Roman and Byzantine periods and the time of ancient Greek colonization. The discovered shipwrecks will undoubtedly rewrite the history of ancient shipbuilding."