Russians admit US radar was not behind Mars probe failure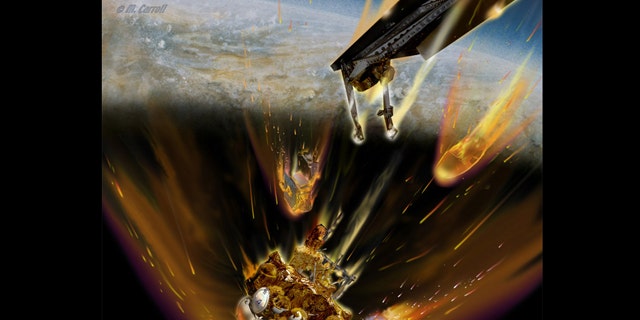 NEWYou can now listen to Fox News articles!
Moscow – Russian officials admitted Thursday that US radar was not behind the failure of the Phobos-Grunt Mars probe, which plummeted to Earth last month following a malfunction.
Russian deputy prime minister Dmitry Rogozin announced in January that American radar on the Marshall Islands, in the Pacific Ocean, may have caused the probe to crash.
However, Vladimir Popovkin, the head of Russian space agency Roscosmos, told the Moscow Echo radio station that tests showed no link between the failed probe and radiation emitted from the radar, Ria Novosti reported.
Fragments of the Phobos-Grunt voyager splashed down into the Pacific Ocean on Jan. 14, after the spacecraft veered off course on its way to Mars and became stranded in the wrong orbit.
The spacecraft was launched in November and designed to land on Phobos, one of two moons circling Mars, to gather rock and soil samples before returning to Earth in 2014. But the craft's engines failed to put it in the right orbit after launch, and Russia soon gave up hope of reviving the mission.
Russia has been plagued with a string of high-profile space failures in recent months, including the loss of satellites and several botched launches.