Rare white porpoise caught on camera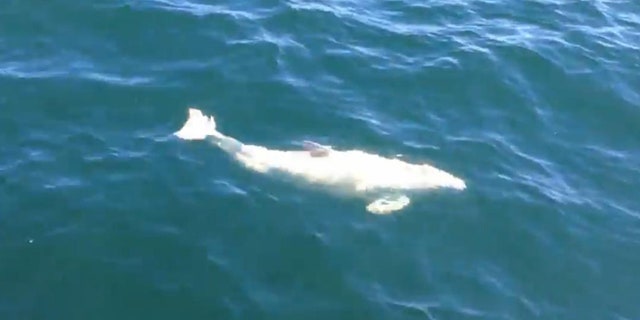 A rare white porpoise has been caught on camera in the Baltic Sea near Denmark.
Whale and Dolphin Conservation received the fascinating footage, a 1 minute 20 second video from YouTube user Peter Hofmann that shows the porpoise swimming close to a boat.
In a statement on its website, WDC explained that the footage was captured in the Great Belt, a strait between the Danish islands of Zealand and Funen.
Related: Drone footage captures gray whale acting like a snake
"White individuals are very rare among whales and dolphins, only 15 white harbour porpoise sightings have been reported in the past 100 years," said WDC, noting that they are typically shy creatures. "However, on this occasion the porpoise was unusually curious, swimming close to the boat and following the crew for a while."
WDC added that a white harbor porpoise was stranded in German waters in 2013, possibly after getting injured by a boat's propeller. "White harbour porpoises are very rare, so every sighting is a major event," said WDC Marine Biologist Fabian Ritter. "It is important to report such sightings. They are of great scientific value to us."