Rare Roman coin discovered on remote Scottish island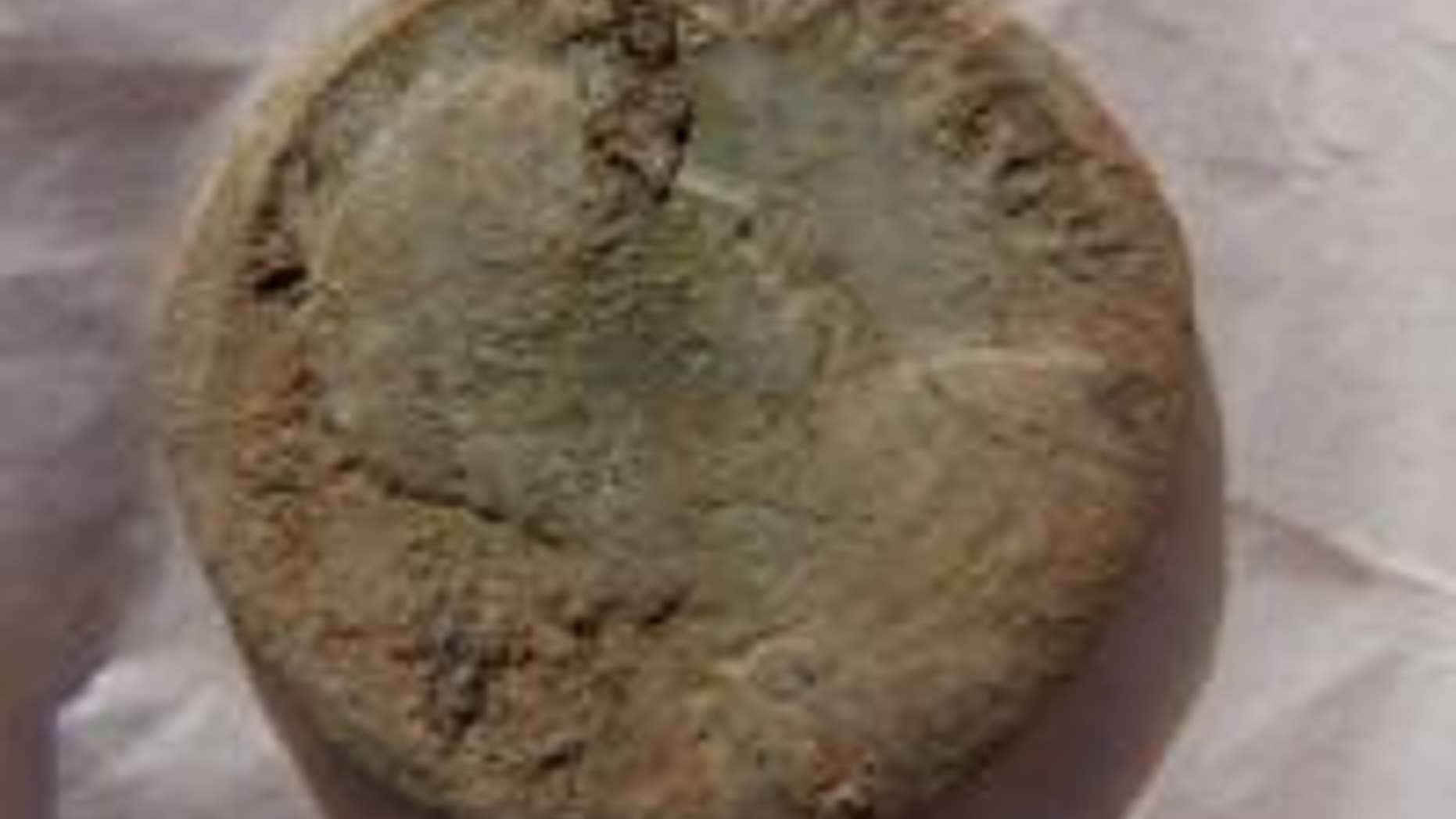 Experts were thrilled to discover the coin on a remote island in the Scottish Orkney archipelago.
The coin, which is believed to date from the mid fourth-century A.D., was found during an excavation on the small island of Rousay, which is part of the Orkney islands off Scotland's northeastern coast.
A Neolithic chambered tomb, Iron Age roundhouses and buildings from the ancient Pictish civilization are located at Rousay's Knowe of Swandro archaeological site. The coin was found at the site of a small roundhouse, according to the University of Bradford, which is participating in the research project with the University of Highlands and Islands.
TROVE OF ANCIENT ROMAN LETTERS UNEARTHED NEAR HADRIAN'S WALL
Other finds at the Rowe of Sandro have been dated to around the second and fourth centuries A.D.
The find is notable because the Romans did not occupy Orkney – at its height, the Roman Empire extended as far as the Antonine Wall on the Scottish mainland, about 200 miles south of Rousay.
"It does show some contact in one form or another in the Mid 4th Century AD," explained the project's co-director, Dr. Steve Dockrill of the University of Bradford, in an email to Fox News.
ROMAN COINS DISCOVERED IN RUINS OF JAPANESE CASTLE
Just seven other Roman coins have been found on the Scottish Islands, as well as a Roman brooch and pieces of pottery.
Experts are now trying to learn more about the coin.
"The bust on the coin is clearly visible although much of the lettering isn't at present clear," said Dockrill, in a statement. "The reverse contains a standing figure, possibly representing the emperor with what might be an image of Victory at the side. This type of coin is similar to issues dating to the mid-4th Century AD."
EARLY CHURCH DISCOVERED ON UK HOLY ISLAND, MAY BE LINKED TO MEDIEVAL SAINTS
The coin is the latest fascinating Roman artifact to be unearthed in the U.K. Last month researchers found 25 wooden ink documents at the Roman fort of Vindolanda just south of Hadrian's Wall in Northern England, offering a fascinating glimpse into everyday life in the Roman Empire.
Roman coins have turned up in even more surprising locations than Rousay. Last year archaeologists were stunned to discover Roman coins in the ruins of a Japanese castle, prompting speculation that the coins were brought to Japan via trade routes linking the West to Asia.
Follow James Rogers on Twitter @jamesjrogers