Puritans' 'luxury items' unearthed in Boston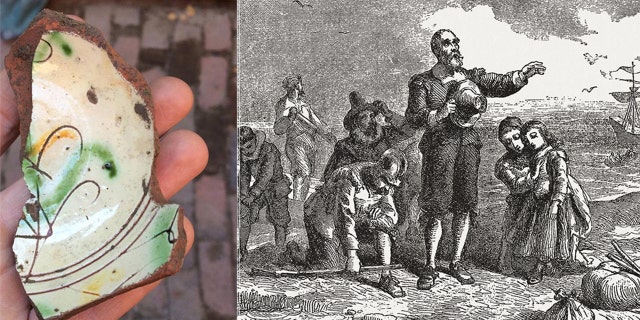 Archaeologists in Boston have unearthed surprising luxury items from the 17th century, shedding new light on the lives of Puritans in the city.
Items found include an extravagant fragment of 17th-century Venetian glassware and part of an Italian plate decorated with a flower that dates from around 1630, which may be the oldest piece of European ceramic ever found in Boston.
"The items are significant because we rarely see them, archaeologically," Joe Bagley, city archaeologist for Boston's Landmarks Commission, told Fox News via email. "Also, Puritan Boston is often seen as an extremely conservative, reserved, and religious location in the 17th century, which it was, but in wealthier houses, the residents had access to luxury goods, purchased them, and enjoyed their more extravagant lifestyle in the privacy of their own home."
PAUL REVERE FAMILY OUTHOUSE MAY HAVE BEEN UNCOVERED IN BOSTON
The artifacts are part of a huge haul of artifacts found last month near the famous Paul Revere House in Boston's North End. The discoveries were made where a property belonging to 17th century mariner John Jeffs once stood. The Moses Pierce house was built on the site around 1711 but the artifacts were found in the house's yard.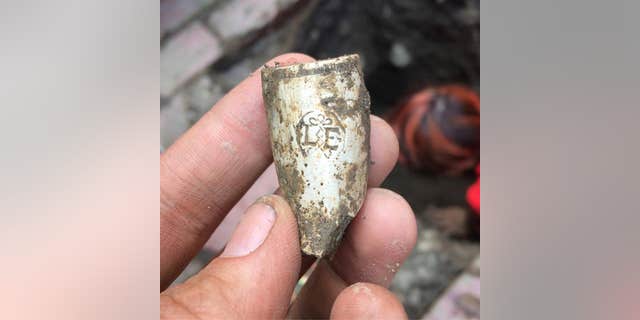 The property is owned by the Paul Revere Memorial Association and is the neighboring building to the Paul Revere House.
"We found approximately 1,000 artifacts from the 17th century," Bagley explained. "Most of them are bones from animals that were eaten at the Jeffs' house. The remaining artifacts include the household ceramics, glassware, sewing pins, and other artifacts from daily life."
ARCHAEOLOGISTS UNEARTH HISTORICAL TREASURE TROVE FROM 300-YEAR-OLD PHILADELPHIA TOILETS
For example, a tobacco pipe made by a Llewellyn Evans that dates to between 1661 and 1689, was found at the site.
"Luxury items are rare in other 17th century sites in New England, but the two best sites found in Boston, including this one, have a high number of them showing that Boston was a center of wealth for the region and its residents who had that wealth were willing and able to show off a bit, despite their Puritan lifestyle," Bagley said.
The other site is the Katherine Nanny Naylor privy that was discovered in 1992.
The artifacts are just the latest find at the historic site to delight experts. At another location near the Paul Revere House, archaeologists recently unearthed a centuries-old outhouse that may be linked to the family of the famous patriot.
Follow James Rogers on Twitter @jamesjrogers