Planet is growing greener thanks to pollution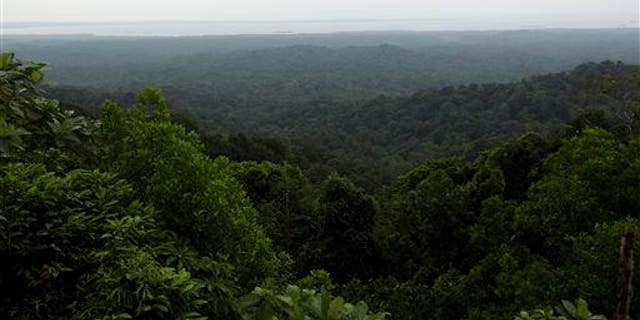 Dozens of scientists were shocked to find a dramatic increase in plant life around the world over the past 33 years instead of the global-warming-related "browning" they expected to find in their analysis of satellite data, Australia's ABC reports.
According to a press release, a study published Monday in Nature Climate Change found "significant greening" over 25% to 50% of Earth's plant-bearing surface (some 4% did grow browner).
"The greening ... reported in this study is equivalent to adding a green continent about two-times the size of mainland USA," says Dr. Zaichun Zhu, the study's lead author.
The reason for the greening is what is known as the carbon fertilization effect: an increase in carbon dioxide in the atmosphere means plants, which use the gas in photosynthesis, grow faster, Science Alert reports.
In what's good news for plants, there's currently more CO2 in the atmosphere than at any time in at least the past 500,000 years. "This is a snapshot of humans' global influence on the functioning of the entire global biosphere," study coauthor Dr.
Pep Canadell tells ABC. However, what's good news for plants isn't necessarily good news for anything else on the planet, as Canadell cites fossil fuel burning and deforestation as "almost exclusively" causing the rise of CO2 in the atmosphere.
CO2 emissions are the main cause of climate change, the other effects of which—drought, rising seas, deadly weather—far outweigh the benefits of what scientists say is a temporary increase in plant life.
(Carbon dioxide might also be making us dumber at the office.)
This article originally appeared on Newser: The Planet Is Getting Greener Thanks to Pollution
More From Newser