Perfectly preserved 1,000-year-old hunter's dart discovered in melting ice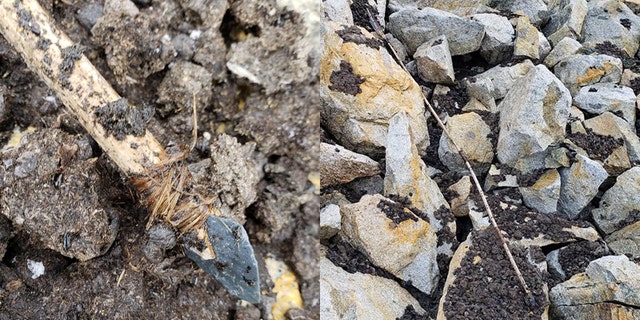 An incredible spear dart that was once used by an ancient hunter has been discovered on a melting ice patch in Canada's remote Yukon Territory.
A helicopter pilot working with researchers from the Carcross/Tagish First Nation organization reportedly found the perfectly preserved dart on an ice patch this summer.
"Carcross/Tagish First Nation Citizens and staff had the opportunity to go up to the ice patches this year," the organization explained, on its Facebook page. "Ice patches are used by caribou to escape the heat and bugs in the summer, and were used as a common hunting location for at least 9,000 years."
In addition to the intact spear dart, a ground stone point and an arrow shaft with a point were also found on the ice patches.
'INCREDIBLE' 900-YEAR-OLD COPPER ARROWHEAD DISCOVERED ON CANADIAN MOUNTAIN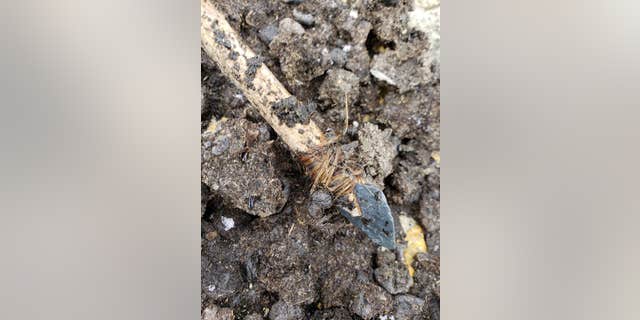 The five-foot spear dart would have been launched using an atlatl, a throwing tool that increased its velocity. CBC reports that the dart, complete with feathers and sinew, is believed to be 1,000 years old.
The ground stone point would have been used as an ancient tool.
Carcross/Tagish First Nation is working to get the locations where the artifacts were found designated as World Heritage sites.
VIKING SWORD DISCOVERY: HUNTER FINDS 1,100-YEAR-OLD WEAPON ON NORWEGIAN MOUNTAIN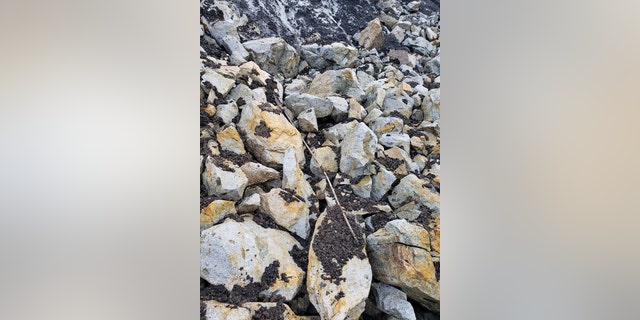 Other incredible artifacts have been found preserved in Canada's icy landscape. Earlier this year, archaeologists confirmed that a rare copper arrowhead discovered on a remote Canadian mountain is almost 900 years old.
The arrowhead, which is at the tip of a perfectly preserved antler arrow, was found sticking out of an ice patch in the Yukon Territory. The find, which was made in 2016 on an unnamed mountain, surprised experts.
The Carcross/Tagish First Nations was also involved in the arrowhead discovery, which shed new light on the history of the Canadian Territory.
10,000-YEAR-OLD WEAPON FOUND NEAR YELLOWSTONE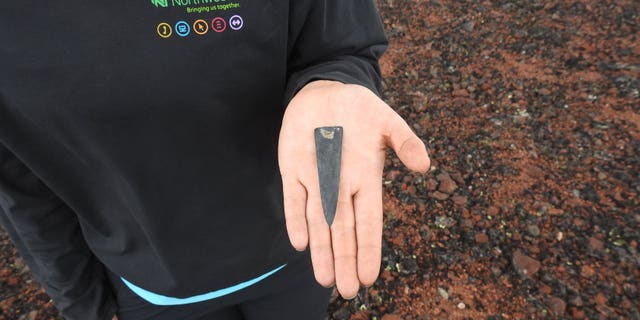 Archaeologists have recovered over 200 objects from melting ice patches in Southern Yukon, almost all of which have been bows and arrows or throwing darts.
Other stunning archaeological finds have also been preserved by ice. Last year a reindeer hunter found an 1,100-year-old Viking sword on a remote mountaintop in Southern Norway.
This story has been updated with additional information on the atlatl throwing tool.
Follow James Rogers on Twitter @jamesjrogers