Painting taken from Hitler's wall by US soldier up for auction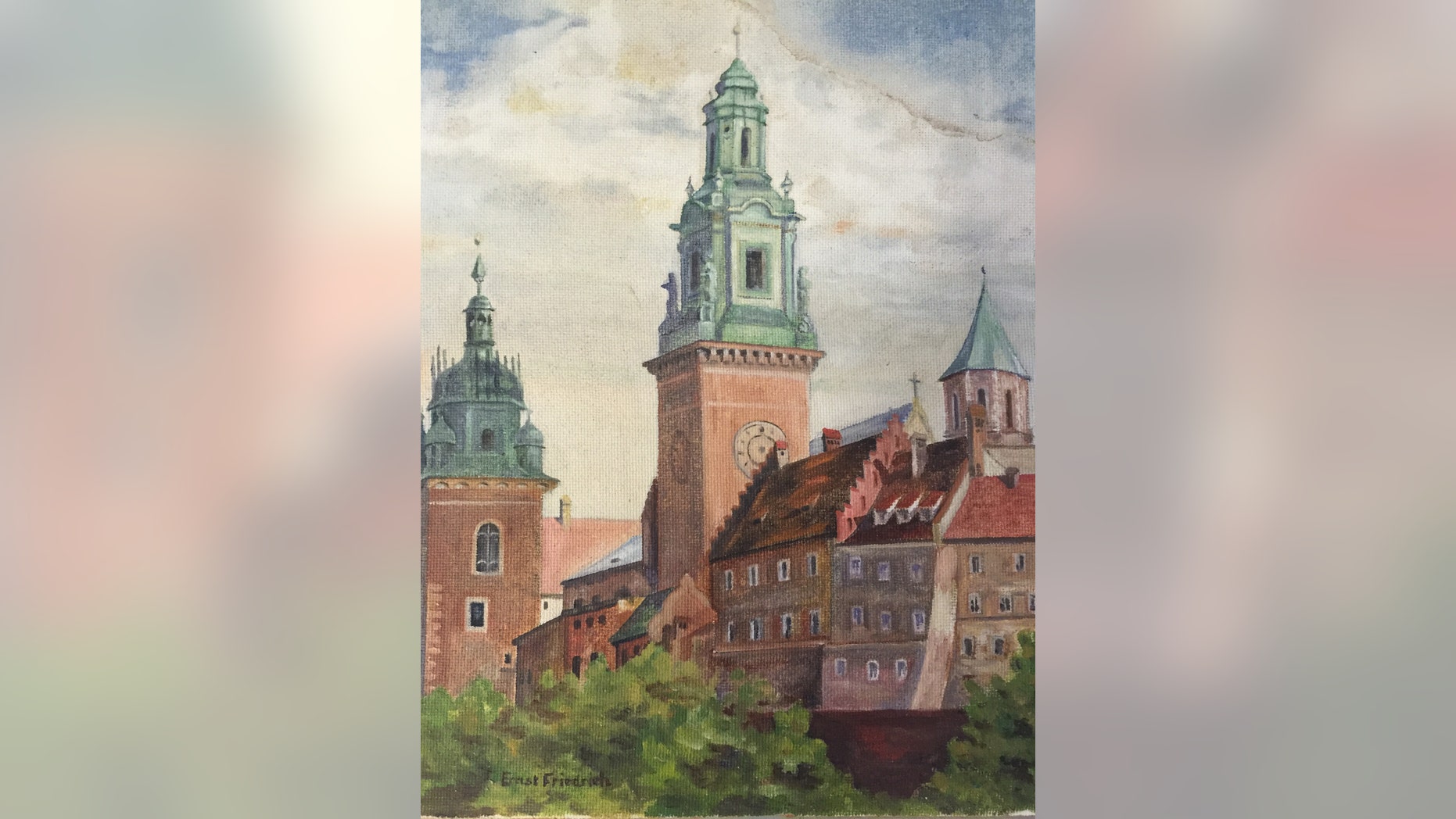 This story has been updated with additional information on the items up for auction.
A painting taken from the wall of Adolf Hitler's headquarters in the Bavarian Alps by a U.S. soldier is up for auction in the U.K. later this month.

The oil painting by Ernst Friedrich was recovered from Hitler's Berghof residence in May 1945 by Sgt. Herson Whitley of the U.S. 3rd Infantry Division. "He obtained it by taking it off a wall in Hitlers [sic] retreat in Berchtesgaden at the end of the war," explained Whitley's daughter, in a letter that accompanies the painting. "Note there is a crack along the upper corner which my father said occurred during shipping it home from Europe."
Measuring 18 inches by 13 inches, the artwork depicts Wawel castle and cathedral in Krakow, Poland. The painting, which has a pre-sale estimate of $7,777 to $12,962, will be auctioned by Henry Aldridge & Son in Devizes, U.K., on Aug. 20.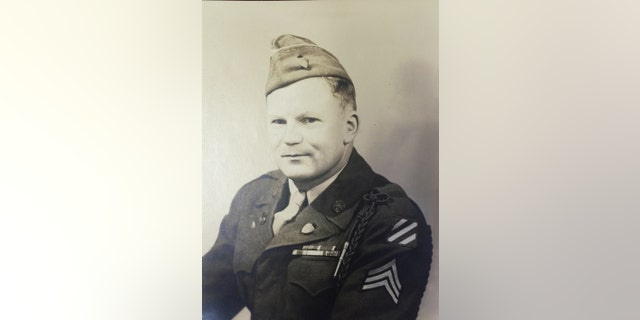 Whitley was awarded the Bronze Star for Valor and the French Croix de Guerre for his wartime service.
In addition to the letter from Whitley's daughter, the "provenance package" accompanying the picture includes the soldier's medals, Dog Tags, patches and letters from his time serving in Europe.
The painting and other artifacts in the lot are being sold by a collector who purchased them from Whitley's family.

"To be offering a piece of World War Two history of this calibre that hung in the residence of Adolf Hitler that was recovered by a decorated war hero with such superb provenance represents a rare opportunity for a collector," auctioneer Andrew Aldridge of Henry Aldridge and Son, told FoxNews.com.
It is not clear how the painting came into Hitler's possession.
The auction house notes that Krakow was the administrative center of Nazi-occupied Poland. Hans Frank, Hitler's lawyer and friend, was Governor General of Occupied Poland and lived at the Wawel castle. Frank was found guilty of war crimes and crimes against humanity at the Nuremberg Trials and executed.
Other artworks recovered from the Nazis during World War II have sparked controversy recently. Earlier this year research alleged that when artworks rescued by the famous Monuments Men were returned to the Bavarian state after the war, they were sold, including to some Nazi families, instead of being returned to the original Jewish owners.
Follow James Rogers on Twitter @jamesjrogers