Only 600 whooping cranes left, and 3 were just shot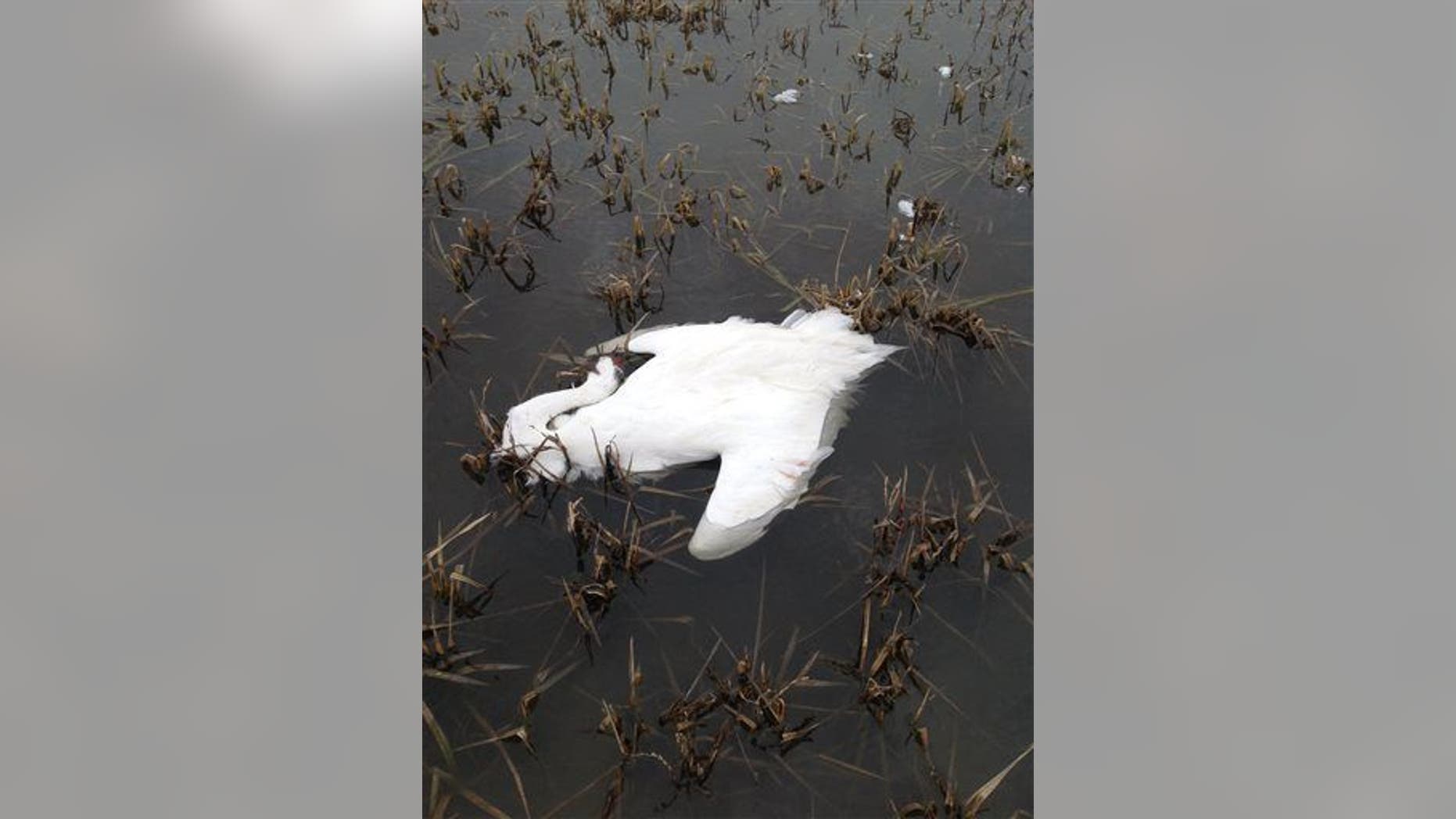 The endangered whooping crane population currently stands at only about 600 in all of North America—and shootings are cutting into that number.
In the past few months, three of the continent's tallest birds, at some five feet, have been killed: Two were apparently killed in November in Kentucky, and one was found shot dead in southwestern Louisiana on Friday.
The identities of the birds make a "senseless act" all the more "devastating," says Robert Love of the Louisiana Department of Wildlife and Fisheries. The Kentucky pair were lifelong mates believed to be shot together but discovered five miles apart, the Los Angeles Times reports.
They may have been mistaken for sandhill cranes, legal to shoot at certain times of year in the state. In Louisiana, two were actually shot, likely on Thursday; the male is expected to survive and was due for surgery yesterday, though he may never fly again.
He and the dead female had also developed a mating bond, Love tells the AP, but they weren't old enough to produce an egg. That was expected to happen within a few years, and the two were the oldest pair among the state's 33 cranes.
At least 19 cranes have been intentionally killed since 2001, activists tell the Times; just 13 cranes are released into the wild per year. The deaths mark "a huge loss in terms of finances, safeguarding the species, breeding potential, and emotion for the teams who have been working with the birds," says an activist.
Love puts it bluntly: "Don't shoot big white birds. It's that simple." Doing so can have big consequences: up to a $100,000 fine and a year behind bars.
(In more positive animal news, meet the first fish to make it off the endangered species list.)
More From Newser