New York's Tappan Zee Bridge to be used to create artificial reefs
A bridge that used to be the cause of headaches for commuters in the New York region will soon have a new life to help foster marine life.
New York Gov. Andrew Cuomo announced on Tuesday that nearly 50,000 cubic yards of de-contaminated materials from the Tappan Zee Bridge -- including pipes and jetty rock -- will be used to create six artificial reefs off Long Island.
"As the largest artificial reef construction program in state history, these efforts will increase New York's marine biodiversity, provide new habitats for a variety of coral and fish, and support a growing tourism industry that brings thousands of anglers and travelers to Long Island's pristine waters every year," Cuomo said Tuesday.
CALIFORNIA PHOTOGRAPHER CAPTURES POD OF KILLER WHALES ON CAMERA: 'I WAS IN UTTER AMAZEMENT'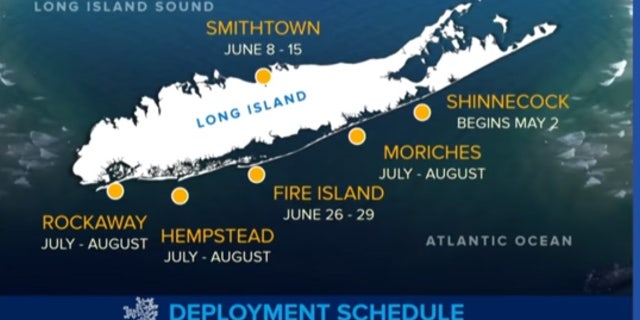 Starting in May, state agencies will start to deploy 33 barges of recycled materials from the bridge, in addition to 30 decommissioned vessels that have been cleaned of all contaminants.
The reefs on Long Island will be located off the shores of Smithtown, Shinnecock, Moriches, Fire Island, Hempstead and Rockaway. The Hempstead reef, located just over three miles from the shore and 50 to 72 feet underwater, is expected to be one of the largest with 12 barges of material.
"For Long Island, we don't have a lot of structures in the water," Citizens Campaign for the Environment Executive Director Adrienne Esposito told FOX5. "This will allow places for fin fish, shellfish and sea grass to regrow and restore."
Transporting the materials will cost about $5 million, but Cuomo said Tuesday that repurposing the materials is a better choice than disposing if it will foster marine growth. Recreational and commercial fishermen told FOX5 they hope it'll be a boost to the economy.
GREAT PACIFIC GARBAGE PATCH, FLOATING 'ISLAND' OF TRASH IN OCEAN, IS NOW TWICE THE SIZE OF TEXAS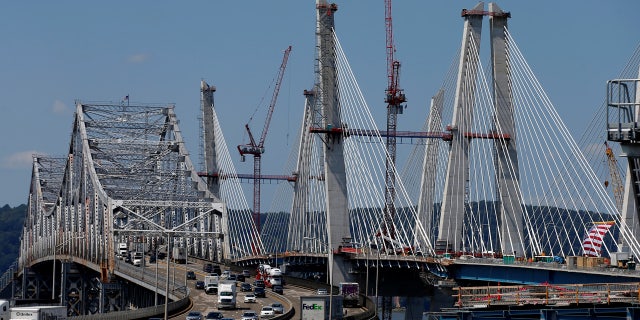 "This is going to produce more opportunity, produce more area to fish and more fish for anglers," fisherman Charles Witek said.
But not everyone is in favor of the project. Daniel Rodgers, who heads the group New York Fish, told FOX5 the governor should focus on fighting the state's share of the federal quota system of fishing rights. Rodgers also raised concerns about the materials being used.
"They say it's to build artificial reefs for fish but in reality it's polluting our environment," he said. "It's going to take years to become reefs."
The Tappan Zee Bridge stopped being used by traffic last year, as the first span of the $4 billion Gov. Mario M. Cuomo Bridge opened between Westchester and Rockland Counties.