New NASA images show the surface of Saturn's moon Dione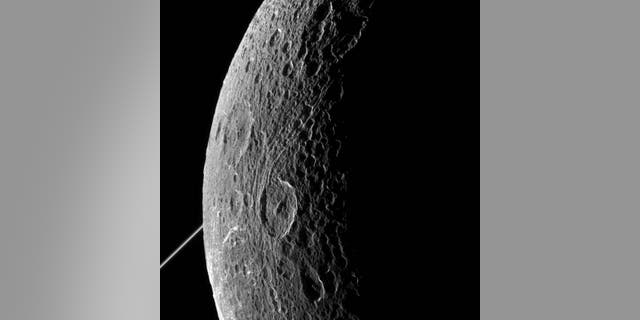 NEWYou can now listen to Fox News articles!
NASA has released stunning new images of Saturn's moon Dione. The images of the icy moon were taken during a June 16 flyby which took NASA's Cassini spacecraft to within 321 miles of the moon's surface.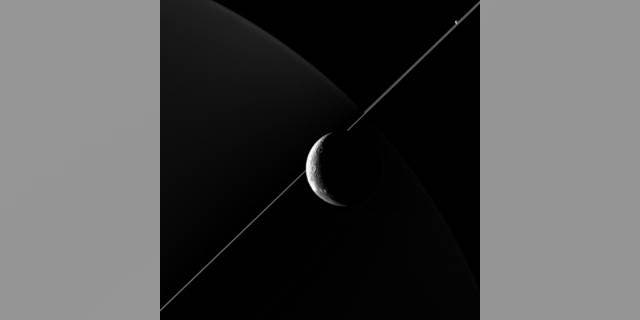 The spacecraft will make its final flyby of Dionne Aug. 17, diving to within 295 miles of the moon's surface, according to NASA.
Cassini became the first spacecraft to enter Saturn's orbit in 2004. The probe's Aug.17 flyby will be its second-closest brush with Dione – in December 2011 Cassini reached an altitude of just 60 miles above Saturn's moon.
The Cassini-Huygens mission, a joint project involving NASA, the European Space Agency and the Italian Space Agency, began in 1997. The Huygens lander reached the moon Titan in 2005.