New Arctic woe: shrinking reindeer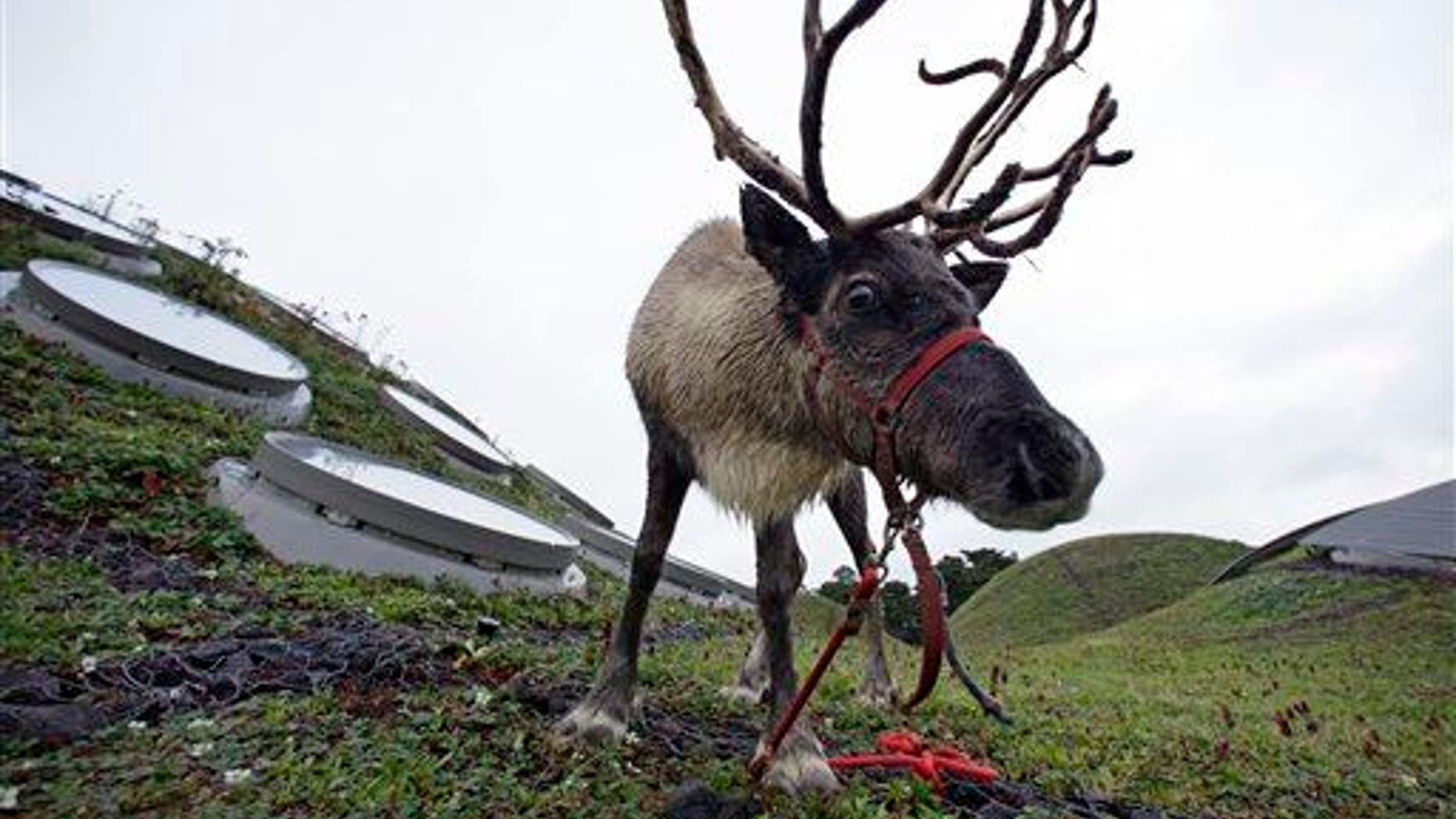 Santa might need to recruit a few extra reindeer this year. According to Scottish scientists, Arctic reindeer are shrinking in size. Scientists weighed 135 reindeer on Norway's Svalbard archipelago, about 800 miles from the North Pole, each April from 1994 to 2015 and found the animals shrank from 121 pounds on average to 106 pounds over the study period—a 12% decrease in body mass, reports Science.
The researchers blame warmer temperatures: Reindeer typically use their antlers to find plants buried in snow, which covers the ground in Svalbard for about eight months of the year.
But rain has been falling more often in winter, creating a blanket of ice that reindeer can't penetrate, ecologist Steve Albon tells Reuters. That's a problem made worse by more competition: Scientists say warmer summers have allowed plant life to flourish, meaning females are heavier in autumn and more likely to conceive.
The wild population actually ballooned from 800 in 1994 to 1,400 in 2015. But that population now includes reindeer born significantly smaller than in years previously as a result of less food in winter.
"While I doubt we will see the extinction of reindeer across their circumpolar range, Santa may need more to pull the laden sleigh," Albon tells the Telegraph.
Scientists note reindeer could grow larger if the winter season becomes so warm that ice melts completely. (Russia plans to kill 250,000 reindeer.)
This article originally appeared on Newser: Santa's Reindeer Are Shrinking
More From Newser