Native Americans cultivated wild turkeys long before first Thanksgiving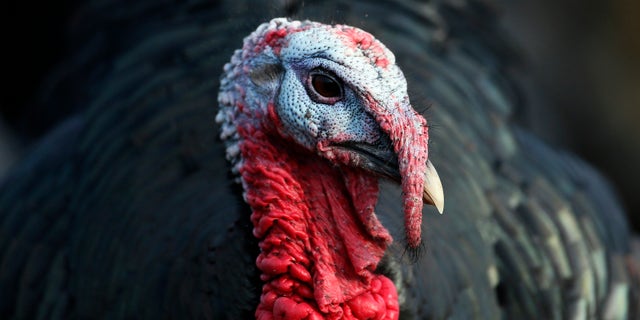 Researchers at Florida State University have uncovered evidence that wild turkeys were a common part of Native American life hundreds of years before the first Thanksgiving.

The findings, published on Monday in the Journal of Archaeological Science: Reports, state that the new evidence points to the idea that Native Americans actually managed and domesticated the birds sometime around 1200-1400 AD.
The first Thanksgiving took place in 1621.
SMELL OF PLASTIC MAKES SEABIRDS THINK IT'S A MEAL
The researchers said that the ancient bird remains contained more male bones while typical flocks usually have more females. Researchers also noted that the bones were significantly larger than those of modern day wild turkeys, leading to the theory that the birds were cultivated, well fed and cared for.
Tanya Peres, associate professor of Anthropology at Florida State University, said in a statement on the unversity's website, that Native Americans appeared to favor the males for their larger bones.
"They certainly would have favored males for their feathers," added Peres. "They tend to be much brighter and more colorful than the female species. Female feathers tend to be a dull grey or brown to blend in to their surroundings since they have to sit on the nest and protect the chicks."
ANCIENT 400-POUND SALMON FOUGHT WITH DAGGER-LIKE TEETH
Among artifacts recovered from a site in Central Tennessee, researchers found a marine shell pendant that featured two turkeys facing one another, according to the report.