NASA Scrambling to Plan Vital Space Station Repairs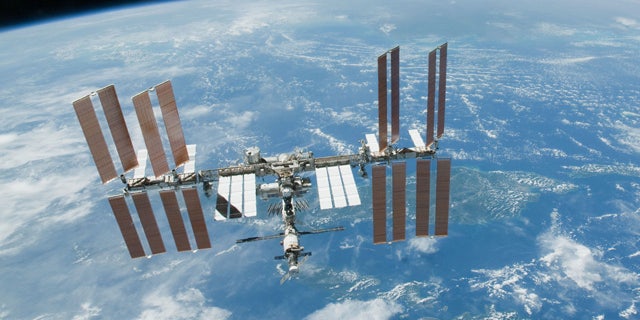 NASA engineers are working round-the-clock to firm up plans to send astronauts on two emergency spacewalks outside the International Space Station to repair a serious cooling system failure.
The move comes after the weekend breakdown of a pump on the right side of the space station that pushes liquid ammonia through one of two cooling system loops that keep the outpost from overheating. The malfunction occurred late Saturday and forced astronauts on the station to shut down many systems and leave others just one glitch away from total failure.
Currently, the space station is stable, with its second cooling system loop working well. But NASA wants to fix the problem soon so the station crew can resume science experiments and other work that have been postponed until the pump can be replaced.
"Folks are working hot and heavy to get everything ready," said space station flight director Courtenay McMillan.
McMillan and her team hope to complete preparations in time to send American astronauts Douglas Wheelock and Tracy Caldwell Dyson outside the space station for the first repair spacewalk Thursday morning.
That spacewalk would begin around 7 a.m. ET (1100 GMT) if all goes well. The second spacewalk could occur Sunday.
'Dramatic' spacewalk changes ahead
Normally, it takes up to two weeks for mission managers to plan a major International Space Station repair spacewalk, McMillan said. But two things have allowed NASA to fast track the upcoming repairs.
First, Wheelock and Caldwell Dyson already planned to perform a spacewalk this Thursday to prepare the space station for future work, so the spacesuits and station airlock are primed for the excursion. Only the mission plan will change.
"That's a dramatic change for the EVA, but they still think they can get it done in time for Thursday," said NASA's space station program manager Mike Suffredini, using NASA's technical term for spacewalks.
Second, NASA already has a baseline plan to replace cooling system pump modules on the space station because they are vital components.
"This is one of what we call one of the 'Big 14' [spacewalks], which to date we haven't had to do yet," Suffredini said.
The pump module replacement is one of 14 key space station repairs that space station mission managers prepare for on the off chance the failures occur while a NASA space shuttle is not at the orbiting lab, Suffredini added. Wheelock and Caldwell Dyson last trained on the general skills required for the tricky repair about a year ago, but are eager to tackle the job, he added.
"I did talk to the crew this morning ... they're in great spirits," Suffredini said.
Station astronauts set for spacewalks
The space station is currently home to three Americans (NASA astronaut Shannon Walker is the third) and three cosmonauts representing Russia's Federal Space Agency.
Friday's spacewalk will follow a Russian spacewalk last week to outfit a space station module with gear that allows incoming Soyuz and Progress spacecraft to dock on autopilot.
Wheelock and Caldwell Dyson had originally planned to perform a spacewalk Thursday to hook up a power extension cord for a future Russian laboratory and install equipment on part of the station's Russian segment. That work will be rescheduled, NASA officials said.
Astronauts have been living aboard the $100 billion International Space Station in shifts for nearly 10 years. Construction began on the orbiting laboratory in 1998. It is being built by five international space agencies representing 15 different countries.
NASA plans to fly two space shuttle missions (in November and February) to complete construction of the space station before retiring the shuttle fleet next year. Congress is discussing the possible addition of a third and final shuttle mission, which if approved would likely carry spare parts and other supplies to the space station next summer.