NASA names nine 'American hero' astronauts for SpaceX, Boeing missions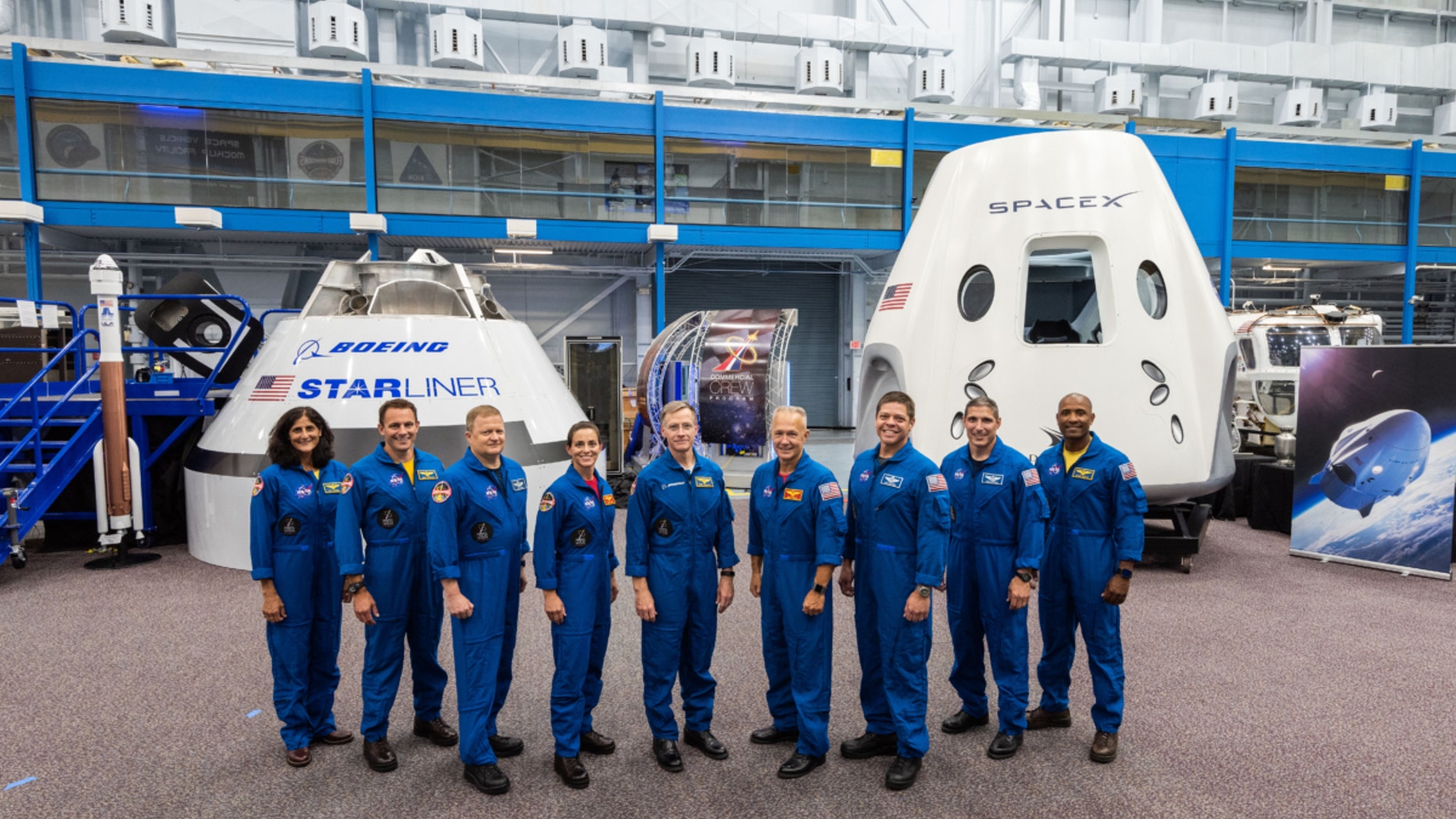 NASA has announced the nine astronauts that will crew the test flights and first missions of the SpaceX Crew Dragon and Boeing CST-100 Starliner spacecraft.

Crew for the Starliner test flight are NASA astronauts Eric Boe and Nicole Aunapu-Mann and Boeing astronaut Chris Ferguson. NASA astronauts Bob Behnken and Doug Hurley have been selected to take part in the Crew Dragon test flight.
The first Boeing mission to the International Space Station will be crewed by NASA astronauts Josh Cassada and Suni Williams. The initial SpaceX mission to the ISS will be crewed by NASA astronauts Victor Glover and Mike Hopkins.
"This is the stuff of dreams," said Glover, during an event at NASA's Johnson Space Center in Houston Friday.
"Having an opportunity to introduce you to these American heroes is unique," said NASA Adminstrator Jim Bridenstine.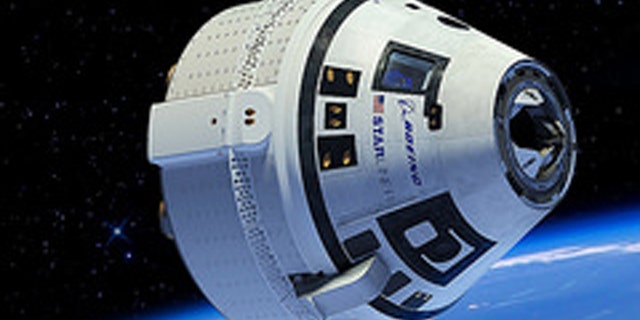 "This is just the beginning of daring missions that this country is embarking upon," said Mark Geyer, director of  Johnson Space Center, during the event. "It's an exciting time for human spaceflight and an exciting time for our nation."

The space agency has partnered with Boeing and SpaceX to develop the Starliner spacecraft to launch atop a United Launch Alliance Atlas V rocket and the Crew Dragon launching atop the Falcon 9 rocket, respectively.
THIS DISTANT PLANET IS ONE OF THE BEST PLACES TO SEARCH FOR ALIEN LIFE
In a statement released Thursday, NASA and its Commercial Crew partners revealed more details of the effort to carry astronauts from the U.S. to the International Space Station. Since the retirement of the space shuttle in 2011, the U.S. has been relying on Russian Soyuz rockets, launched from Kazakhstan, to get astronauts to the ISS.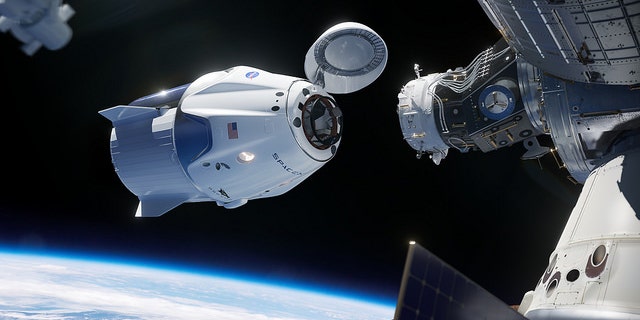 Boeing plans to do an uncrewed flight test of its CST-100 Starliner later this year or early next year. John Mulholland, vice president and program manager for Boeing's Commercial Crew effort, explained that the earliest the company can "confidently" do a manned flight test will be in mid-2019. "Our commitment has always been to provide NASA and those crews the highest level of mission assurance," he said in the statement.
"SpaceX is targeting November 2018 for Crew Dragon's first demonstration mission and April 2019 for Crew Dragon's second demonstration mission, which will carry two NASA astronauts to and from the International Space Station," said Benji Reed, director of Crew Mission Management at SpaceX, in the statement.
LIFE ON MARS: AMAZING MODELS REVEAL WHAT IT COULD LOOK LIKE
The first test flight for SpaceX and Boeing will be known as Demo-1 and Orbital Flight Test, respectively. "Each test flight will provide data on the performance of the rockets, spacecraft, ground systems, and operations to ensure the systems are safe to fly astronauts," explained NASA in the statement.
Crew for each flight will include at least a flight commander and a pilot.
Boeing's CST-100 Starliner will be launched from Space Launch Complex 41 at Cape Canaveral Air Force Station in Florida. The Crew Dragon spacecraft will launch from Launch Complex 39A at NASA's Kennedy Space Center.
THE EDGE OF SPACE JUST CREPT 12 MILES CLOSER TO EARTH
The Starliner spacecraft is being outfitted at the Commercial Crew and Cargo Processing Facility at the Kennedy Space Center, according to NASA. The ULA Atlas V dual engine Centaur that will launch the spacecraft will be shipped to Cape Canaveral Air Force Station this month.
The SpaceX Crew Dragon that will be used for Demo-1 arrived at Cape Canaveral Air Force Station in July. "Falcon 9's first and second stages for the Demo-1 mission are targeted to ship from SpaceX's headquarters in Hawthorne, California to the company's rocket testing facility in McGregor, Texas for additional testing in August," NASA said.
United Launch Alliance is also involved in the forthcoming launch of NASA's Parker Solar Probe. The probe, which will travel directly into the Sun's atmosphere, will blast off aboard a ULA Delta IV Heavy rocket from Space Launch Complex 37 at Cape Canaveral Air Force Station. The launch window for the mission opens at 3:48 a.m EDT on Aug. 11, 2018.
Follow James Rogers on Twitter @jamesjrogers