NASA Halts Monkey Radiation Experiment -- for Now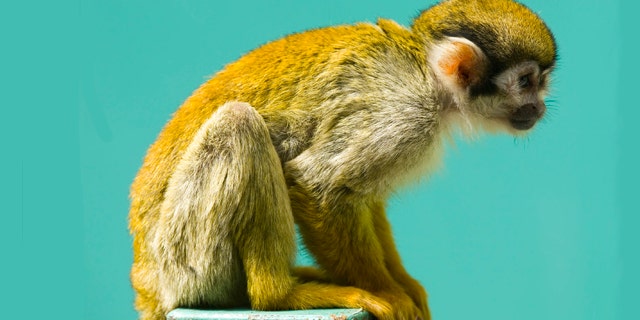 A controversial NASA plan to irradiate squirrel monkeys to better understand the risks of long-duration spaceflight on humans appears to have been scrapped. NASA ordered the project removed from consideration for lab time, although the space agency stopped short of saying the study had been canceled.
The experiment, which would have been conducted at NASA's Space Radiation Laboratory at the Brookhaven National Laboratory on Long Island, called for exposing 27 squirrel monkeys to high-energy gamma-ray radiation so researchers could observe its effects on the monkeys' health and task performance. Animal-rights activists called the project cruel and poorly designed.
In a brief statement posted Dec. 8 on NASA's website, the agency said it will move forward only after completing a comprehensive review of its current research and technology development plans to see how they align with President Obama's plan for human spaceflight.
"We look forward to the findings of that review, which will inform our decision-making moving forward," NASA said.
When asked if the project had been canceled or just put on hold, Brookhaven spokesman Peter Genzer told LiveScience on December 13, "that's a question for NASA."
NASA issued the statement in response to People for the Ethical Treatment of Animals, an animal-rights organization that mounted an aggressive campaign against the experiment. A statement on PETA's website, posted the same day as NASA's announcement, thanked supporters for opposing the proposed experiment.
"Well, folks, you did it. After scores of protests and more than 100,000 letters, phone calls, and e-mails from PETA supporters ... the space agency has quietly called off plans to conduct cruel radiation experiments on monkeys," PETA said in the statement.
A NASA spokesman did not immediately return a call for comment. The space agency has said that studies involving other primates are essential to predicting the neurobehavioral effects of space radiation on humans.
The radiation study would reportedly expose the monkeys to radiation similar to what astronauts would experience on a three-year voyage.
PETA has charged not only that the experiment was cruel, but that the differences between the monkeys and humans would make it impossible to generate usable data, and that the single large dose of radiation would not simulate astronauts' extended exposure.
* The Top 10 Most Outrageous Military Experiments
* NASA to Blast Dummy Astronaut with Deadly Radiation
* Space Radiation Too Deadly for Mars Mission
Copyright © 2010 LiveScience.com. All Rights Reserved. This material may not be published, broadcast, rewritten or redistributed.