Mysterious space balls crash-land in Vietnam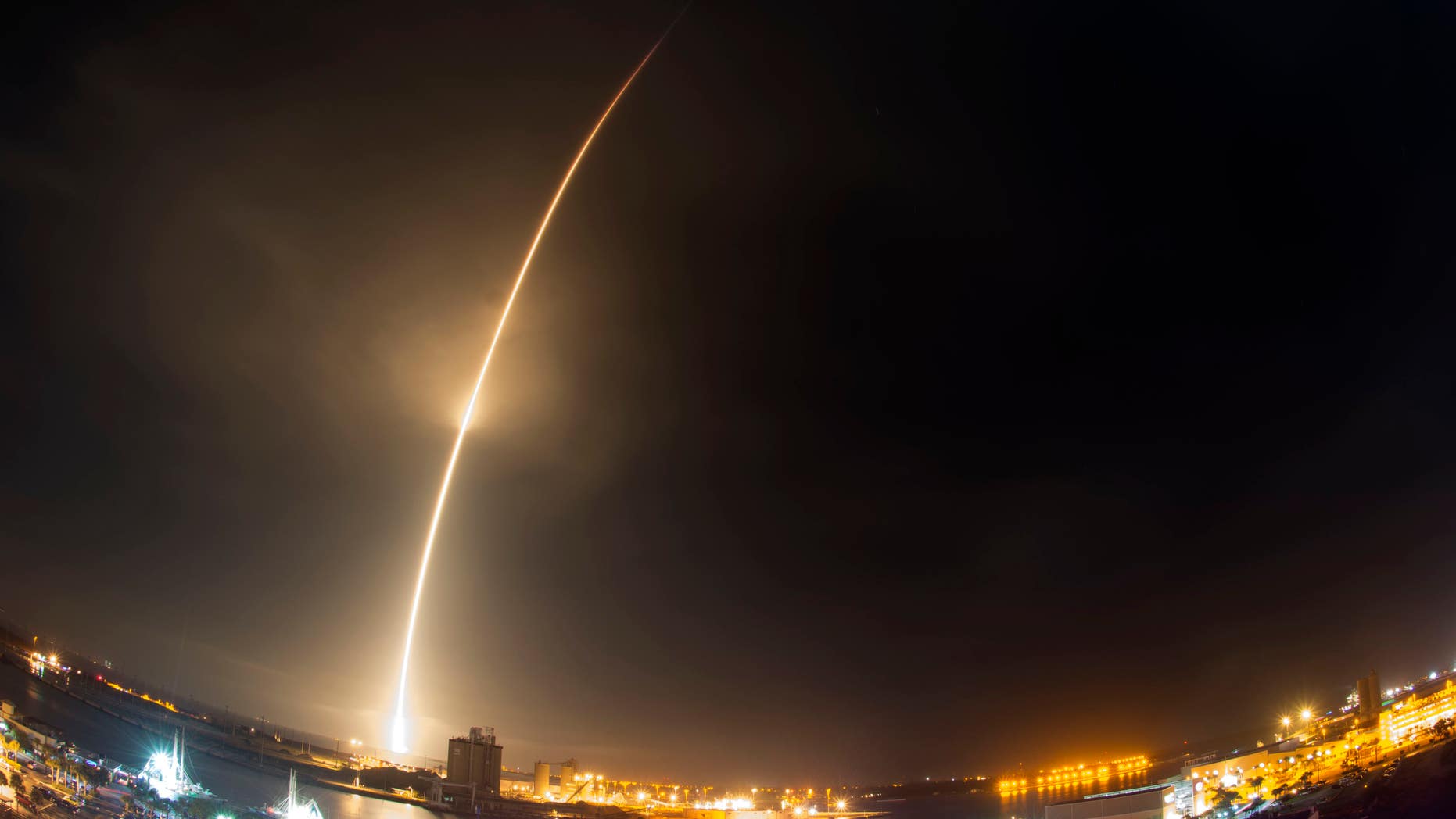 Vietnam is being bombarded with space balls, and we aren't talking about a rerelease of the 1987 Mel Brooks classic. The CBC reports three metal balls—weighing a half-pound, 13 pounds, and about 99 pounds respectively—crash-landed in two Vietnamese provinces over the weekend.
One of the balls—the smallest, fortunately—landed on a roof. The others landed near a stream and in a garden. Witnesses claim to have heard something like thunder and then looked up to see the balls flying through the air.
The mysterious spheres were seized by Vietnam's Air Defense Arms, and the Ministry of Defense is investigating. Initial investigations revealed the balls are "specialized compressed air tanks," possibly from a rocket, the CBC reports.
According to the BBC, they were made in Russia but may have been in use by another country. Now that they failed to land on anyone, the balls appear harmless.
One expert thinks they came from a failed satellite launch and fell less than 62 miles since they aren't broken, the CBC reports. Uproxx points out no publicly known satellite launches took place near the time and place the balls fell.
"It's not clear who in the region would even be launching such a rocket," the site adds. "And if they were launching a rocket, where's the rest of it?" A member of the Vietnamese military says he'll be telling other countries to be more careful with their space balls in the future, the Independent reports.
(This video reveals how fast we've amassed space junk.)
This article originally appeared on Newser: Mysterious Space Balls Crash Land in Vietnam
More From Newser