Meteorite hunters: Scientists search for remains of huge space rock off the Washington coast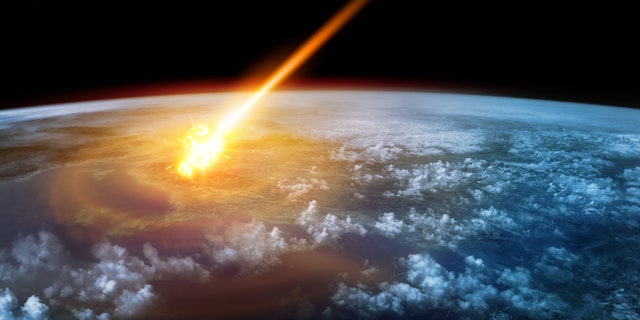 A team of scientists is scanning the Pacific Ocean depths to find fragments of a huge meteor.

Research vessel E/V Nautilus will be attempting to find the remains of a meteor that flashed across the skies of the Pacific Northwest on March 7, 2018, before hitting the ocean. The meteor was visible in parts of Washington state, Oregon and British Columbia, according to the American Meteor Society.
NASA Cosmic Dust Curator Dr. Marc Fries told The Seattle Times that meteor was about the size of a golf cart. About 2 metric tons of meteorite fragments are now thought to be on the seabed, according to Fries, who says that the "meteorite fall" is the largest he has seen in 21 years of radar data.
STUNNING SPACE DIAMONDS DISCOVERY: MYSTERIOUS METEORITE CAME FROM 'LOST PLANET'
The hurtling space rock hit the ocean in NOAA's Olympic Coast National Marine Sanctuary about 15.5 miles off the Washington coast.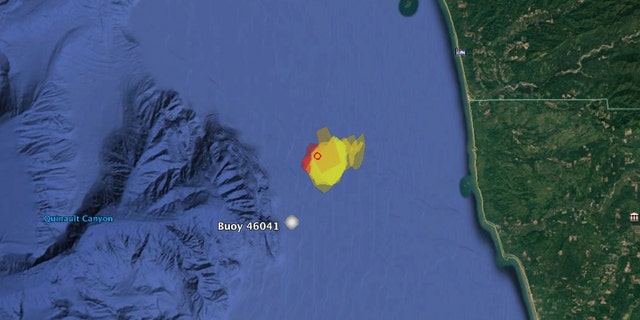 The Ocean Exploration Trust is working with experts from the Olympic Coast National Marine Sanctuary, NASA and the University of Washington to locate the site of the meteorite fall. E/V Nautilus will map an area of about 0.4 square miles. Undersea drones will be used to search the area and recover any fragments found. The search will be livestreamed from between 12 p.m. ET and 7 p.m. ET.
If pieces of the space rock are successfully retrieved from the seabed, it will be the first known recovery of a meteorite from the ocean, the Ocean Exploration Trust says. "If found, meteorite fragments will be shipped to the Smithsonian Museum in Washington, D.C. and become part of their research collections," it added, in a statement.
AN ASTEROID TURNED INTO A BLAZING FIREBALL OVER AFRICA LAST WEEKEND
In January, a meteor made headlines when it flashed across the sky in Michigan. The blazing fireball sent meteorite hunters scrambling to find fragments of the rare space rock.
In 2013, a meteor weighing 11,000 metric tons exploded over Chelyabinsk, Russia, the largest object to hit Earth in over a centuy.
In 2016, NASA opened a new office to track asteroids and comets that come too close to Earth, known as the Planetary Defense Coordination Office (PDCO). The PDCO formalizes the agency's existing program for detecting and tracking neart-earth objects (NEOs), which NASA has been studying since the 1970s.
NASA has previously said there are over 18,300 recorded NEOs and just over 8,000 of them are over 100 meters or larger, a size that has widely been accepted to cause an "impact event."
The government agency notes that large rocky objects in orbit around the Sun are known as asteroids or minor planets, whereas smaller particles are known as meteoroids. When a meteoroid enters Earth's atmosphere, it is known as a meteor. The pieces of debris recovered from meteors are called meteorites.
METEORITE HUNTERS: SCIENTISTS SET TO SCOUR ANTARCTICA FOR RARE SPACE ROCKS
In addition to its scientific research, E/V Nautilus has also captured stunning images of shipwrecks. Last year one of the ship's underwater drones showed the wreck of World War II-era submarine USS Bugara in remarkable detail.
In 2016, scientists used undersea robots from the E/V Nautilus to capture incredible pictures of light aircraft carrier USS Independence, which was intentionally sunk off California in 1951.
Fox News' Chris Ciaccia contributed to this story. Follow James Rogers on Twitter @jamesjrogers