Massive albino peacock on the loose, roaming small village
An albino peacock in a tiny West Sussex village is terrifying residents as he wanders into their gardens looking for love, SWNS reports.
Named Bertie, the albino peacock has been mistaken for a ghost while he's looking for a little romance in Handcross (considered part of Slaugham for the 2011 Census). Albino peacocks are quite rare and it's unclear if the bird is actually an albino. White peafowls are born with a condition known as leucism, which reduces various pigments in their body.
"Peacock" is the term used for reserved for the male peafowl, while the female is known as a peahen.
THESE TWO ANGRY, YELLING LYNX ARE PROBABLY FIGHTING ABOUT SEX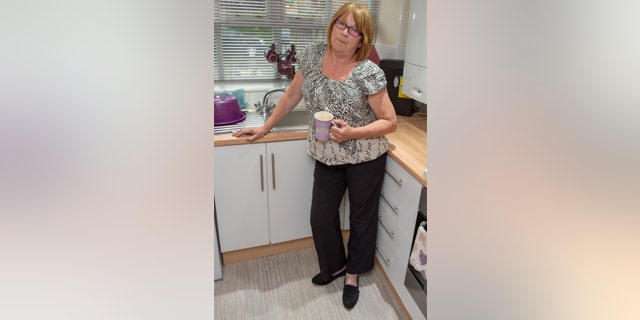 NEWYou can now listen to Fox News articles!
55-year-old Rose Botting had her first encounter with Bertie when he caused havoc on roads, jumped on rooftops and scared local villagers last year. She encountered him again when he returned, exactly a year later, looking for a mate, sitting on people's roofs and looking through their windows.
It's unclear why peacocks have such large trains, a topic that has caused extensive debate in the scientific community. Famed biologist Charles Darwin, the father of the theory of evolution, theorized they were used to attract mates.
Unfortunately for Bertie, there are no peahens in the village or any of the surrounding areas. With the bird unwilling to budge from the village, Rose took it upon herself to look for a peacock's call on the internet to attract Bertie's attention.
"Bertie wasn't going anywhere so I had the bright idea of going onto the internet and searching for a peacock's calling," she said, according to SWNS. "I played all three minutes and 22 seconds of it. As I started walking down the road, Bertie jumped off the roof and started following me."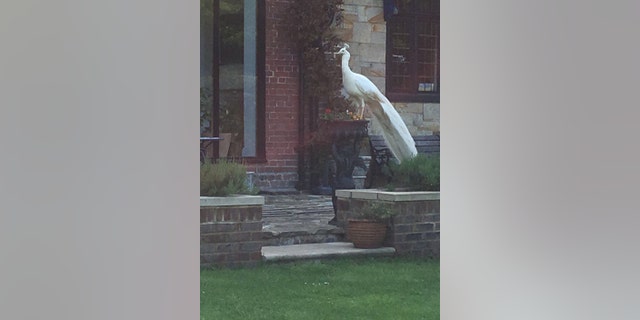 Soon after, Bertie started strutting his stuff and put his tail feathers in their full glory to try to attract a mate. Bertie eventually hopped onto Rose's roof.
EAGLE SNATCHES FOX HOLDING RABBIT IN MOUTH IN DRAMATIC IMAGES
Worried about the bird's safety Botting played the call again, but made sure to lock up her dogs "so they don't try and eat him." She also contacted Bertie's owner, Jo Wilding, to come and get her bawdy bird.
After several attempts to retrieve the frisky fowl, Bertie left Botting's roof and his rightful owner was able to retrieve him and send a picture to Rose to let her known both the lovelorn bird and its owner were safe and sound.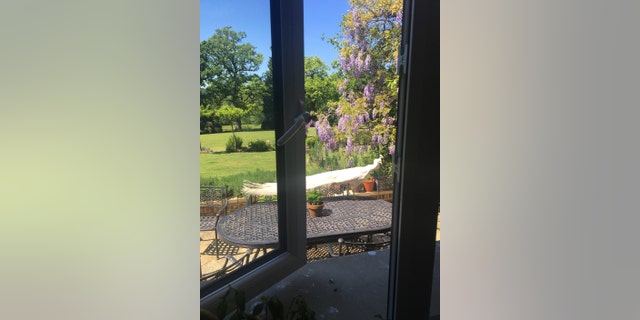 Wilding isn't sure where he came from (Indian peafowls are native to the Indian subcontinent), but is happy to have him.
"He is quite nomadic and very curious," Wilding said, according to SWNS. "He is free-range so he stays here because he wants to."
She added: "Bertie always wants to know what you are getting up to, always looking through the window, and if you leave the door open he will be on the kitchen counter. He was basically looking for a mate, that's why he shouts and displays his feathers.
WILD VIDEO: MONKEY GOES FOR A SWIM IN A PUBLIC POOL
"The females usually come running but nothing turned up here so that's why he takes himself off to the village. When he came back, he hopped back into his tree and that was that."
Botting said that Bertie just needs a mate and all will be right for the mischievous and passionate peacock.
"Bertie needs a bride, he's been stood up," Botting said. "Let's hope he finds himself a bride who is younger and more appropriate than me and he will be happy. He's lovely and his antics are something else. That peacock is very funny."
Follow Chris Ciaccia on Twitter @Chris_Ciaccia