Mars exploration: NASA programs set to 'take' first humans to the red planet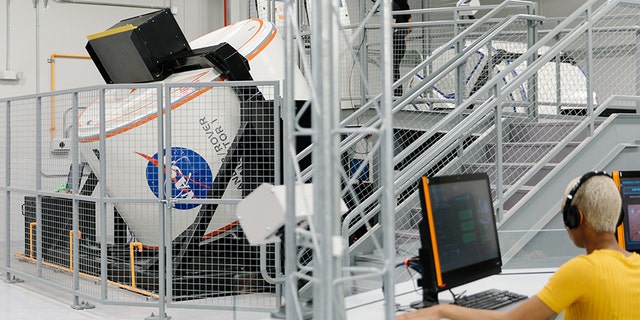 The first manned 'mission' to Mars is leaving sooner than you thought.
Officials at Florida's NASA Kennedy Space Center are hoping new educational programs simulating a landing on Mars and running a space base there give the American public the most authentic experience yet as to what life could be like for astronauts on the red planet.
"People are captivated by the idea of Mars and we wanted to be able to give most people who would never have the chance of going there the most immersive experience," Dee Maynard, education programs manager at the Kennedy Space Center Visitor Complex in Titusville, told Fox News.
The redesigned Astronaut Training Experience (ATX) and new Mars Base 1 program will have limited availability starting Monday before a grand opening in mid-January, according to spokesperson Rebecca Shireman.
"This generation that is coming through, they are the ones that are the right age to be living and working in Mars," Maynard said. "We are trying to help them catch the Mars bug."
The 5-hour ATX program consists of a series of life-like simulations of landing and exploring Mars.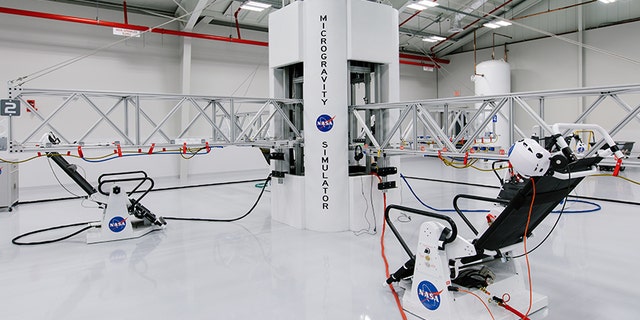 Teams of six first work together to land a capsule on the red planet, with some roleplaying as being astronauts on board while others are in mission control. Then they switch sides.
A full motion simulator that can spin riders 360 degrees – and upside down – lets guests simulate driving on Mars' surface. Virtual reality headsets also offer four missions on Mars, ranging from repairing a rover to riding out a sandstorm.
And to help prepare for that feeling of weightlessness when being somewhere without gravity, 'astronauts' can strap themselves in a microgravity simulator, which Maynard described as a hovercraft chair in a frictionless environment.
HUMANITY'S EXPANSION INTO DEEP SPACE IS INEVITABLE, INDUSTRY EXPERTS SAY
With the Mars Base 1 program, guests will simulate living on the red planet and face scenarios such as cleaning off solar panels obstructed by Mars dust.
"Food and oxygen for Mars Base 1 comes from the Botany Lab," reads a description on Kennedy Space Center's website of another component of the program. "There, you will plant actual seeds, harvest a variety of crops, and decide what to do when the greenhouse becomes threatened. Conduct research on plant species and use precise measurements before sending your data to real NASA scientists for their own ongoing Veggie project."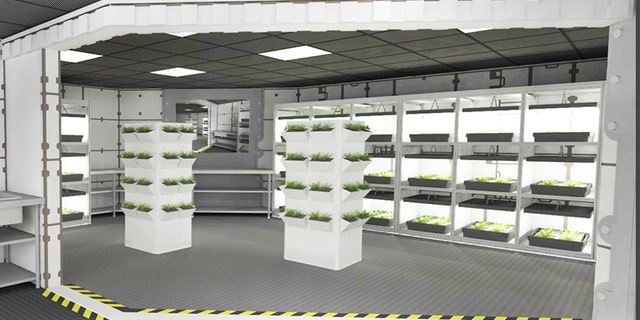 Kennedy Space Center staff members will provide assistance in each activity to help educate and keep things moving. Participants are also encouraged to help each other out as well.
"We believe communication, collaboration and teamwork are key to learning," Maynard said.
Maynard told Fox News that the facility's current astronaut training experience was created during the shuttle era and the redesign -- more than two years in the making -- is being carried out to keep future generations informed as to where NASA is heading.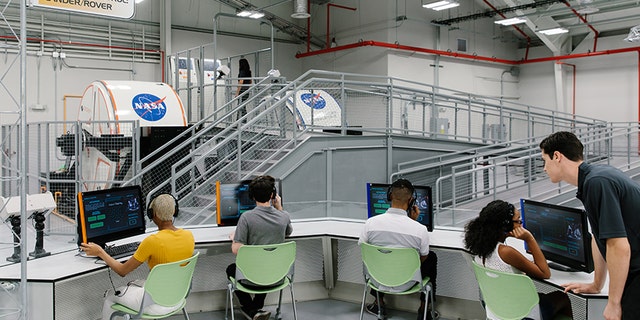 "NASA is going back to deep space exploration with focus on a possible return to the Moon and going to Mars," she said. "We wanted the astronaut program to reflect that."
Former astronaut Jon McBride, who is working at the Kennedy Space Center now, believes space and aeronautics educational programs give youth a chance to see what they can do in the future.
"I look back on my childhood and I was inspired by people who came and talked about futuristic things and the possibilities that you can do pretty much anything you want to do," he said in an interview with WFME about the new ATX and Mars Base 1 programs. "I love to see the sparkle on kids' eyes when I talk to them about them being perhaps the first person to walk on Mars one of these days. You can see their eyes light up."