Man on trial after escaped python killed 2 boys as they slept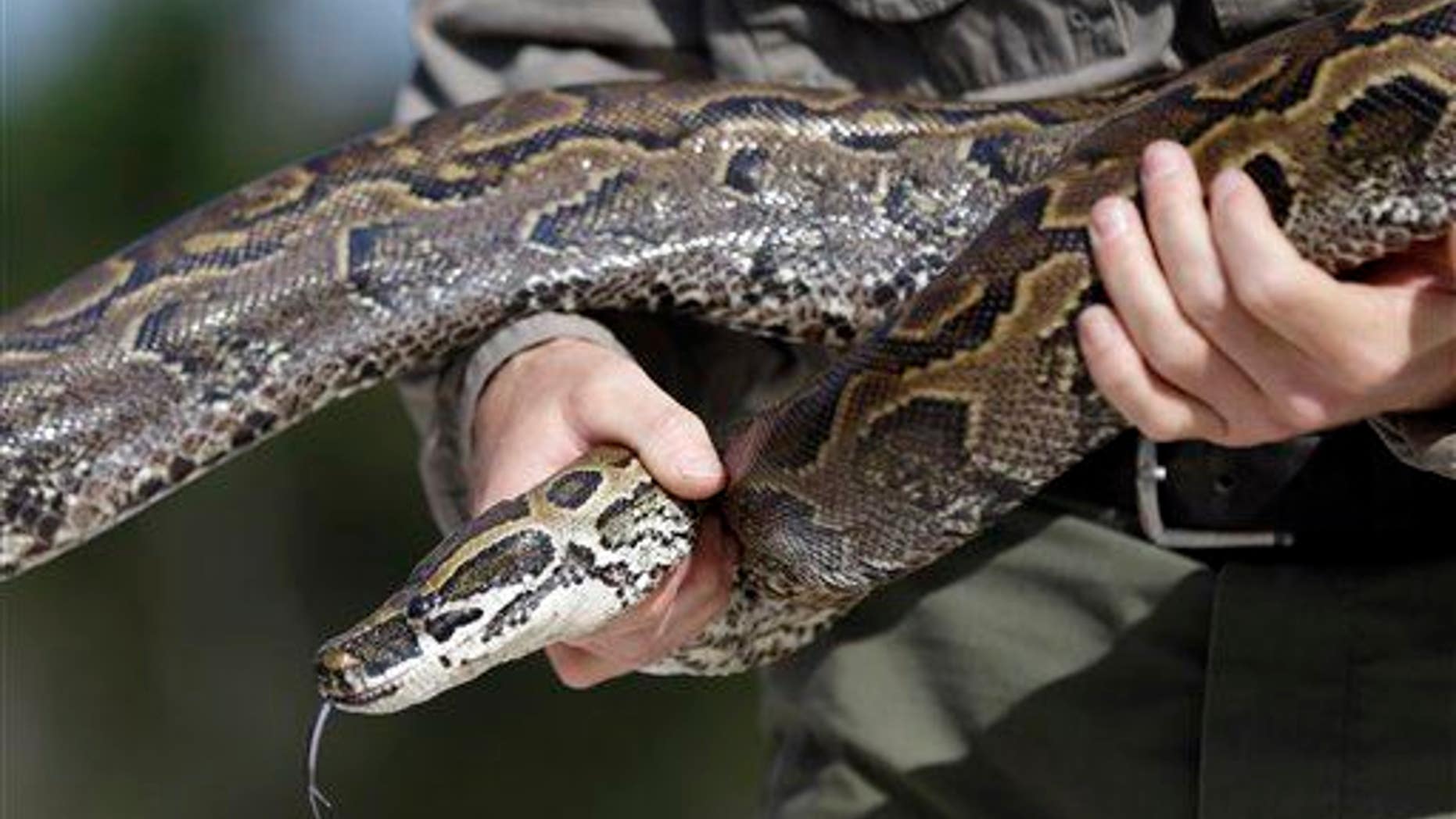 A Canadian man is facing trial three years after an exotic python escaped from its enclosure and killed two young boys sleeping in his apartment. Jean-Claude Savoie, 39, faces one charge of criminal negligence causing death, the CBC reports.
The charge stems from the 2013 deaths of Connor Barthe, 6, and Noah Barthe, 4, who were attending a sleepover with Savoie's son in the apartment Savoie occupied above his pet store, Reptile Ocean.
A 100-pound, 14-foot-long African rock python that was being kept in the apartment escaped from its enclosure at some point during the night, and found its way into the building's ventilation system.
While the snake was slithering through vents in the ceiling, the ventilation shaft collapsed, and the snake asphyxiated the boys while they slept. It was later euthanized by Canadian authorities.
Jury selection began on Monday in the Canadian city of Campbellton, the Star reports. While 2,000 prospective jurors were called to the pool, many were dismissed because they knew family members of the victims—the community of Campbellton has a population of only 7,000, according to the Guardian.
Despite the rather intimidating nature of such a large snake, CTV News says the animals aren't usually dangerous—and only very rarely do they commit fatal attacks against humans.
Still, many professional keepers of such pets use some sort of double-gate system to ensure against escape. Savoie, who has pleaded not guilty, faces a maximum sentence of life in prison.
(Cops say an angry man let loose a python in a sushi restaurant.)
This article originally appeared on Newser: Man on Trial After Escaped Python Killed 2 Boys as They Slept