Man Hides 7 Snakes, 3 Tortoises in Pants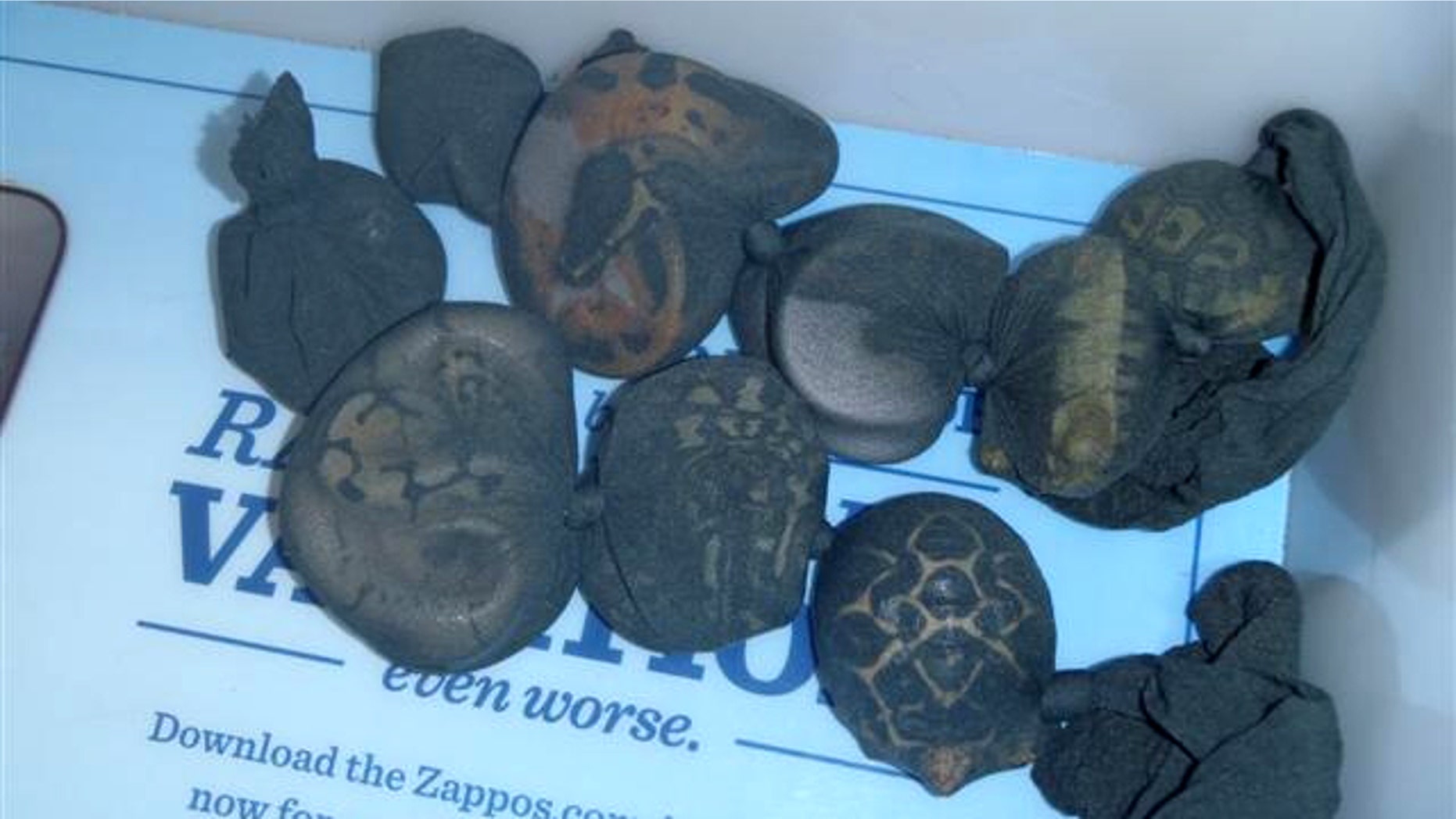 U.S. officials say a man tried to board a flight from Miami to Brazil with bags of exotic snakes and tortoises stuffed in his pants.
Transportation Security Administration spokesman Jonathon Allen says the man was stopped after passing through a body scanner at Miami International Airport on Thursday. Security officials spotted the nylon bags filled with seven snakes and three tortoises hidden in the man's pants.
The South Florida Sun Sentinel newspaper reports the animals were taken by the U.S. Department of Fish and Wildlife. The unidentified passenger was arrested.
Strangely, the man is not alone in putting snakes in his pants.
Police say an Arizona man stole several baby albino boa constrictors at a pet store by stuffing them in his shorts.
Eric Fiegel was arrested Tuesday after police reviewed surveillance footage from Predator's Reptile Center in Mesa. They say a July 30 video shows the 22-year-old man entering the store, removing several snakes from their cage and placing them in the pocket of his shorts before exiting the store without paying.
Police say Fiegel then traveled to another pet store and traded several of the snakes for $175 and a large reptile tank.
The Arizona Republic says a witness obtained a license plate number which police used to locate Fiegel. He was later identified by witnesses from a police lineup.