Man finds mammoth remains in backyard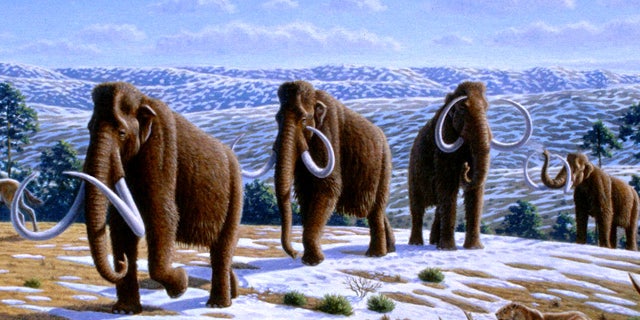 NEWYou can now listen to Fox News articles!
CARNEGIE, Okla. – A man has discovered mammoth remains on his property south of Carnegie, in Oklahoma.
A research archaeologist at the University of Oklahoma says the mammoth jaw and tooth were likely washed around in a stream for many years before they became lodged in a gravel bar.
Archeologist Lee Bement tells the Lawton Constitution that the remains likely belonged to a young mammoth. The jaw fragment is about a foot and a half long and the tooth is about eight inches long.
Bement says stone tools and fractured bones that were more than 21,000 years old were uncovered in nearby Kiowa County during the 1960s. Spear arrowheads have also been discovered near Carnegie.
Bement says mammoths went extinct in Oklahoma more than 11,000 years ago.