Major solar storms won't hit Earth this week, NOAA says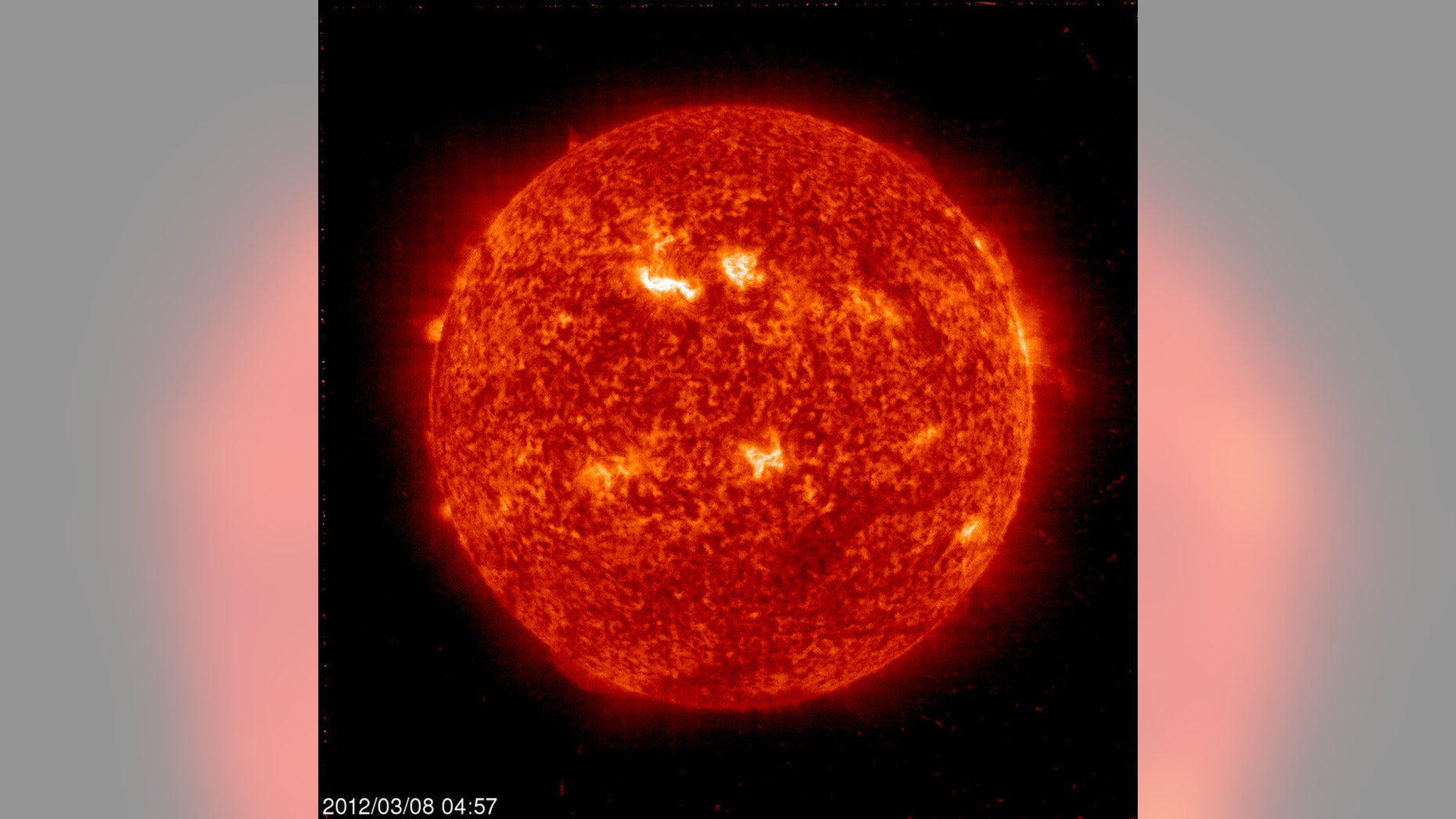 Reports of a major solar storms that could wreak havoc on Earth this week are wide of the mark, according to the National Oceanic and Atmospheric Administration (NOAA), which has not noted any significant storm-related activity on the Sun.
"It's very quiet," Bob Rutledge, lead of operations for NOAA's Space Weather Prediction Center, told Fox News. "There's no Sun spots right now – for the major solar storms you're going to need a really large Sun spot region to be the source of the eruption."
WILLIAM SHATNER WANTS YOU TO SEND YOUR NAME TO THE SUN ON NASA'S HISTORIC SOLAR PROBE
Solar, or geomagnetic, storms are disturbances in Earth's magnetosphere, or magnetic field caused by changes in solar wind. The largest of these storms are associated with solar coronal mass ejections (CMEs), huge expulsions of plasma and magnetic field from the Sun's corona, or outer atmosphere.
Media reports of major geomagnetic storms hitting Earth on March 14 and this weekend have surfaced in recent days. The most extreme storms can impact satellites and disrupt power grids on Earth.
MAGNETIC 'CAGES' ON THE SUN COULD LIMIT THE STRENGTH OF DANGEROUS SOLAR FLARES
However, Rutledge told Fox News that he sees no reason for concern. "We have some very low level G-1 storms predicted for later this week," he said. "G-1 is the lowest of our geomagnetic storm scale – that comes with, frequently, no effect."
Often, NOAA will observe a dozen G-1 storms in a month, according to Rutledge. G-5 is the highest level of geomagnetic activity, potentially disrupting spacecraft and satellite operations and causing power grid voltage control problems.
WHY THE SUN WILL SOON GET DIMMER
Newsweek reports that the chatter about impending major storms may be based on the misinterpretation of a chart posted by Russia's Lebedev Institute.
Follow James Rogers on Twitter @jamesjrogers