Loch Ness monster-like reptile returns to NY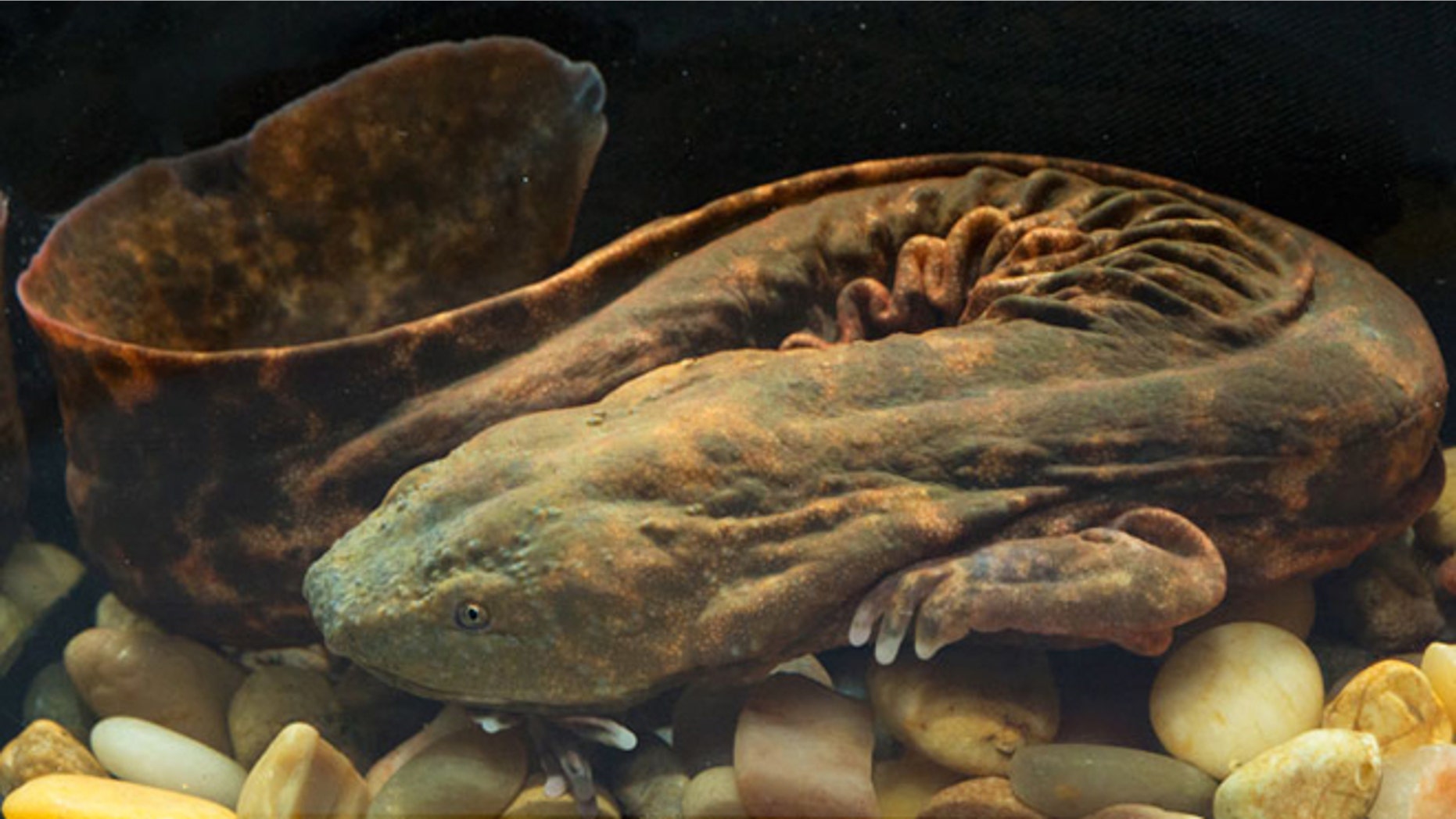 A large, Loch Ness monster-resembling reptile has been re-introduced to streams in western New York State, the Wildlife Conservation Society today reports.
Thirty-eight of the animals, known as Eastern hellbenders, were placed under rocks in streams by Don Boyer, Bronx Zoo Curator of Herpetology, and Sarah Parker, Bronx Zoo Wild Animal Keeper.
PHOTOS: Year of the Snake
The researchers and their colleagues raised the Eastern hellbenders from eggs collected in the Allegheny River.
Eastern hellbenders, also known as devil dogs, Allegheny alligators and snot otters, are among the world's largest salamanders. They can grow to around 2 feet in length. (The world's two largest salamanders, the Japanese giant salamander and the Chinese hellbender, can both grow up to six feet long).
"The hellbender is an important part of our state's aquatic biodiversity and it's clear that we have to take dramatic steps to ensure its continued presence in New York," Patricia Riexinger, Director of the Division of Fish, Wildlife and Marine Resources at the New York State Department of Environmental Conservation, said in a press release.
PHOTOS: Sea Monsters Real and Imagined
According to the NY Department of Environmental Conservation, the big salamanders have been in decline due to pollution in their aquatic habitat and damming of rivers and streams, which lowers the dissolved oxygen content and eliminates some of their habitat. Siltation of streams and rivers resulting from agricultural practices and construction work, such as bridges and roadwork, is yet another problem.
Another issue is "the unintentional or intentional and senseless killing by fishermen who accidentally catch hellbenders and erroneously fear that they are venomous."
Let's face it. The Eastern hellbender won't win any beauty contests. They have flattened heads and bodies, small eyes, and slimy, wrinkly skin. They are typically a brown or reddish-brown color with a pale underbelly. Their tails feature a narrow edge that helps to propel them through water.
But the Eastern hellbender is a gentle creature that spends most of its time searching for crayfish, insects, small fish and other prey. Studies show that it doesn't favor game fish, so there's no real conflict with humans.
It is actually a good sign to spot one, since studies show hellbenders have a preference for clean streams and rivers. When they are around, it's generally an indication that water quality is very good.
Indiana and other states are home to hellbenders too, as you can see in this video.