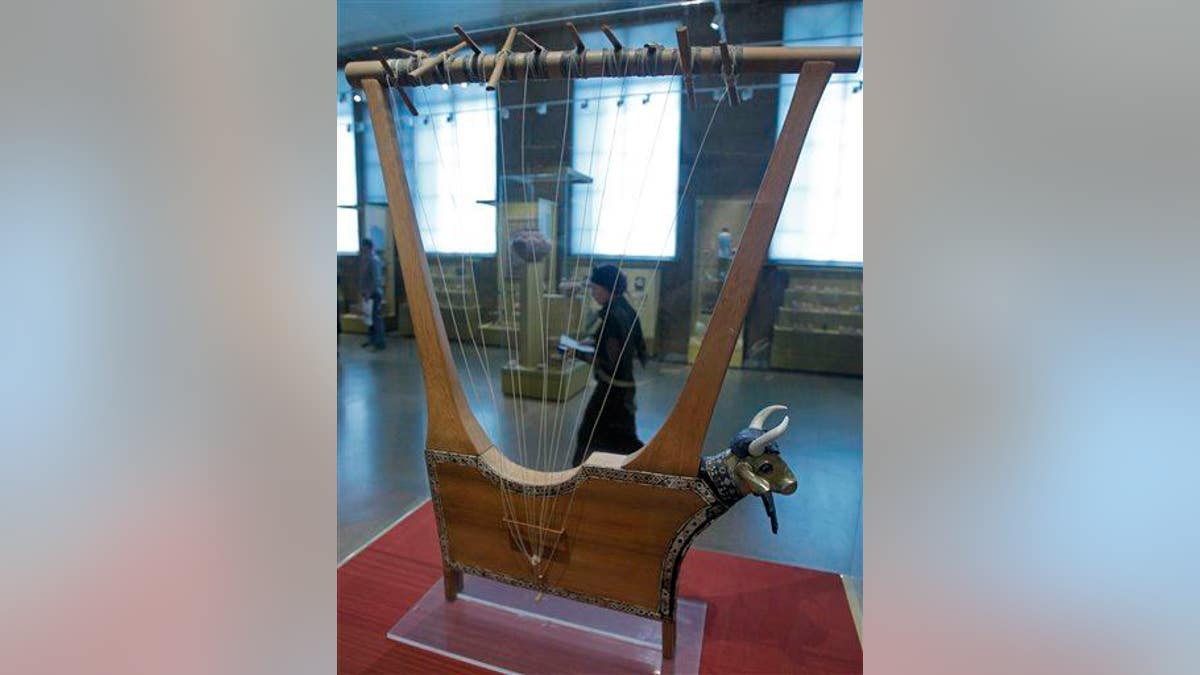 In 1950, a collection of 29 tablets was discovered in the ruins of Ugarit, an ancient city in the northern region of present-day Syria, but only one had survived the intervening centuries well enough to be deciphered.
Known as H6, the 3,500-year-old clay tablet revealed a simple hymn specifying the use of nine lyre strings and the intervals between them, much like an "ancient guitar tab," reports ClassicFM, which has recently picked up the story.
The resulting melody, it says, isn't just the oldest discovered in the world, but "utterly enchanting." Musician and composer Michael Levy plays it in this YouTube video.
The so-called Hurrian Hymn is dedicated to Nikkal, the goddess of orchards, explains New Historian. That conclusion comes from the revelation that the top half of the tablet has lyrics celebrating the goddess that seem to correspond to the musical notations below.
The notations are essentially "instructions for playing the hymn," notes the post at ClassicFM. One expert at the University of London has confirmed that the 29 tablets are 3,500 years old and written in the Hurrian language.
Today they can be viewed at the National Museum in Damascus. (Speaking of hymns, these inmates sang a famous one at their firing squad.)
This article originally appeared on Newser: Listen to World's Oldest Known Melody