Largest Population of Rare Gibbon Found in Vietnam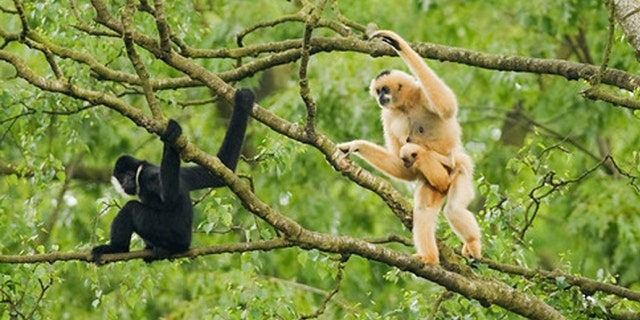 NEWYou can now listen to Fox News articles!
HANOI, Vietnam – Conservationists say they have discovered the largest population of a critically endangered primate living in central Vietnam.
About 455 northern white-cheeked crested gibbons were discovered in Pu Mat National Park in Nghe An province during a survey by the wildlife group Conservation International. They conducted the census by recording the animals' loud morning calls.
The group announced the findings Monday, saying the 130 groups found are the last known viable population of the species still existing.
The primate was known to exist in China, Vietnam and Laos. It is considered functionally extinct in China, but its numbers are unclear in Laos because little research has been conducted there.