Hurricane Season Could Be Strongest Ever, Say Top Meteorologists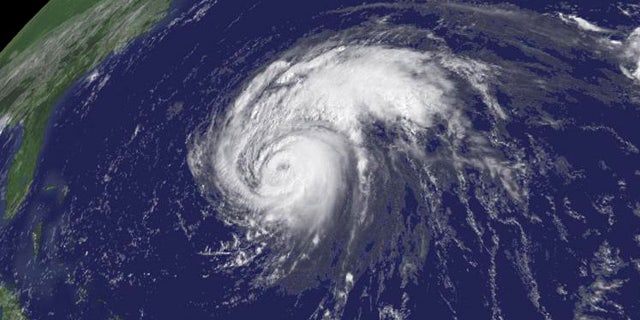 NEWYou can now listen to Fox News articles!
The National Oceanic and Atmospheric Administration (NOAA) issues its 2010 hurricane season forecast, predicting one of the strongest seasons on record -- and reiterating fears that the Gulf oil spill may be impacted by the severe weather.
Hurricane season for the western Atlantic and the Gulf of Mexico begins June 1 and lasts through Nov. 30. That's when about 90 percent of the storms make themselves present, and the predictions for this season are grim -- which could wreak further havoc on the Gulf Coast.
NOAA's forecast predicts as many as 23 named storms during the Atlantic hurricane season, with three to seven becoming serious enough to be classified as major hurricanes. Named storms come with top winds of 39 mph or higher. The agency worries that as many as 14 could turn into hurricanes, with winds in excess of 74 mph, and three to seven could be Category 3, 4 or 5 storms with winds of at least 111 mph.
"If this outlook holds true, this season could be one of the more active on record," said Jane Lubchenco, Ph.D., under secretary of commerce for oceans and atmosphere and NOAA administrator. "The greater likelihood of storms brings an increased risk of a landfall. In short, we urge everyone to be prepared."
This jibes with earlier predictions of a severe hurricane season from Accuweather and scientists at Colorado State.
"It's going to be a bigger than average hurricane season and it's going to start sooner," Accuweather's Joe Bastardi told FoxNews.com in May. And Colorado State University meteorologists Philip Klotzbach and William Gray also predict rough weather in their extended-range hurricane forecast.
"The main uncertainty in this outlook is how much above normal the season will be. Whether or not we approach the high end of the predicted ranges depends partly on whether or not La Nina develops this summer," said Gerry Bell, Ph.D., lead seasonal hurricane forecaster at NOAA's Climate Prediction Center. The intense forecast is based on the weakening of El Nino, a Pacific Ocean phenomenon that creates strong wind shear that weakens Atlantic storms.
"At present we are in a neutral state, but conditions are becoming increasingly favorable for La Nina to develop."
Predictions of an active hurricane season bring the risk that oil from the DeepWater oil spill may be affected by the dramatic seasonal storms. Early predictions suggested that oil may be pushed into the Loop Current that circles Florida and be carried around the state and up the Atlantic coast.
In May, Accuweather's Bastardi expressed his concerns about this eventuality. "This oil slick is probably going to be impacted in some way by this hurricane season," the chief long-range meteorologist and hurricane forecaster said.
"It's going to be a bigger than average hurricane season and it's going to start sooner," he said.
The agency agrees, but believes that the Loop Current won't be a factor. NOAA believes oil in the Gulf of Mexico is likely to stay there for now, since the Loop Current has pinched a path from Florida. The agency worries instead that the intense storm season may push oil onto shores, furthering the environmental catastrophe that may be facing Gulf states.
"FEMA is working across the administration and with our state and local partners to ensure we're prepared for hurricane season," said FEMA Administrator Craig Fugate. "But we can only be as prepared as the public, so it's important that families and businesses in coastal communities take steps now to be ready. These include developing a communications plan, putting together a kit, and staying informed of the latest forecasts and local emergency plans. You can't control when a hurricane or other emergency may happen, but you can make sure you're ready."
The Associated Press contributed to this report.