Hope for tigers? Study finds their numbers could double by 2022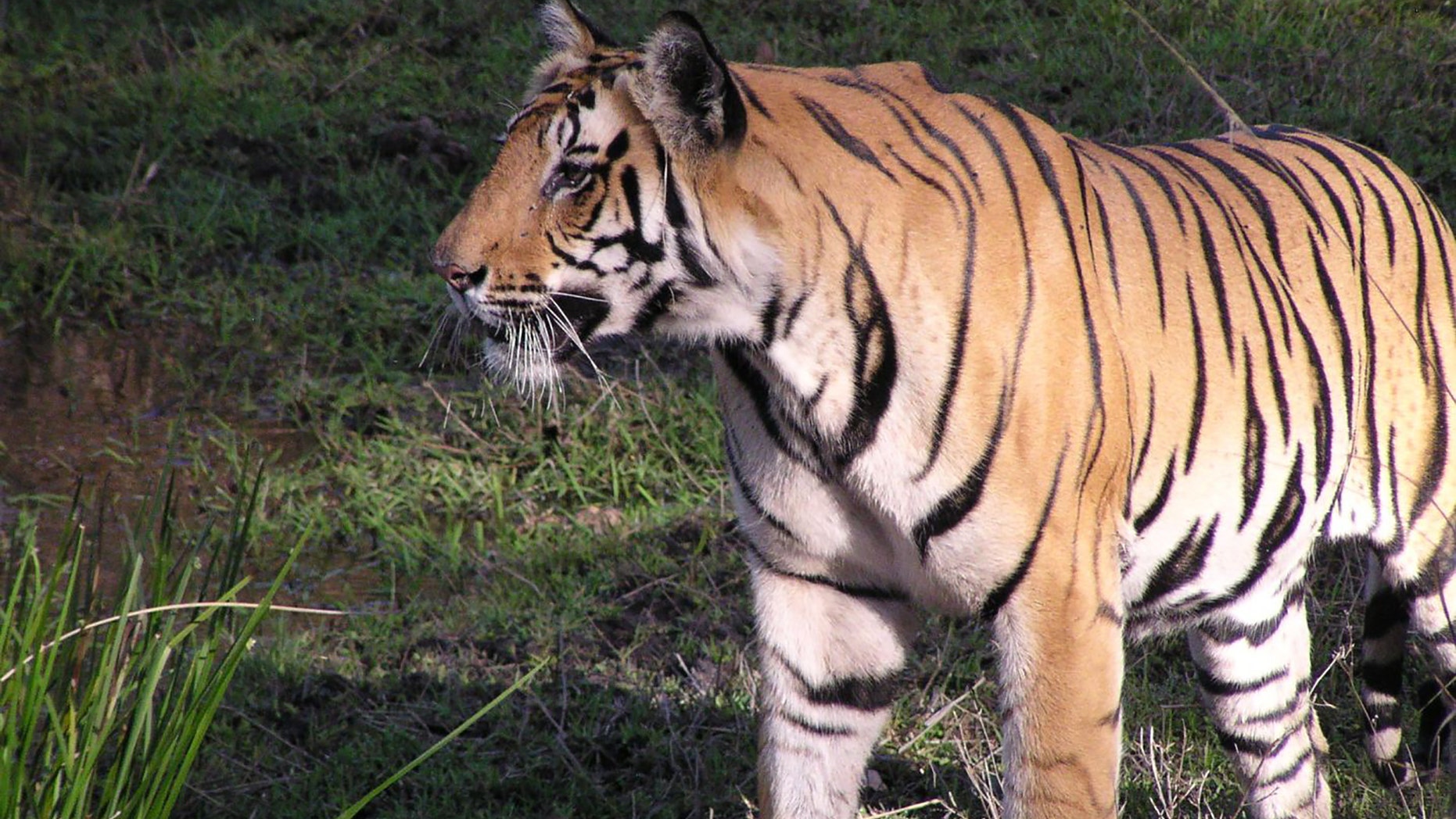 When it was first proposed at a 2010 summit in Russia, the idea of doubling the numbers of tigers by 2022 seemed wildly ambitious – given the widespread habitat loss and poaching of the big cats.
But now a new study Friday in Science Advances suggests that the goal can be achieved. Using Google Earth and Global Forest Watch to asses high-resolution forest loss data from 76 tiger landscapes across 13 countries, the researchers concluded there was enough remaining wild habitat to allow their numbers to double to as many as 6,400 tigers – as long as those forested areas remained intact.
Their conclusion is based on the fact that habitat loss in these regions had only declined 7.7 percent over the 14 years of data they analyzed. The better-than-expected numbers came as a surprise, given that, over the past century, Asia's largest predator has been decimated in 90 percent of its original range.
Related: Tigers could be extinct in 12 years if unprotected
"When we did this study, we thought there would be a lot more forest loss because these are some of the fastests growing economies in the world, the tiger range countries," University of Minnesota's Anup Joshi, the lead author on the study, told FoxNews.com
"What we found was that in most tiger conservation landscapes … it was pretty intact. That is because the protection is pretty good, the people on the ground are protecting the core tiger reserves," Joshi said.
The high point appears to be India and Nepal, countries that have seen their tiger populations increase 61 percent and 31 percent respectfully - thanks to a combination of reforestation programs, better protection and active community involvement. Another factor is the success of nine corridors that link protected areas in both countries.
"In Nepal and India, conservation is going pretty strong and a lot of the community are involved," Joshi said. "What this shows is that if there is a will and good protection is going on, we can still meet the goal of doubling wild tigers by 2022."
Related: America's only wild jaguar caught on video
But the story was much different in the 10 landscapes that resulted in 98 percent of the forest loss. Among those are Indonesia, Malaysia and Laos, where a combination of lax law enforcement and the expansion of oil palm plantations led to widespread deforestation.
Three tiger landscapes - Taman Negara-Belum in Malaysia and Kerinci Seblat and Bukit Tigapuluh on the island of Sumatra- saw forest cover drop by 67 percent. In the Cambodian Northern Plains landscape, which contains five large reserves of tropical dry forest, the region lost enough forest cover to support as many as 174 tigers.
"We need more conservation efforts there and we must influence policy makers," Joshi said. "Where loss has taken place to palm oil or other causes, it's devastating … It's not all a rosy picture."
Related: Indonesian police arrest alleged tiger poacher and trader
Despite the overall optimistic outlook, the authors warned that that the "conservation community must remain vigilant," noting that $750 billion annually is expected to be invested in infrastructure projects over the next decade in tiger range states.
"Even if only a fraction of this investment finances new road construction within tiger landscapes, the effects of new road networks can be extensive," the authors wrote, adding that proposed a superhighway between Myanmar and Thailand would go right through a tiger reserve while a major highway system in India would also be a threat to tigers.
"Large roads are mortality magnets for tigers," the authors wrote.
To ensure the populations of these wide-ranging predators doubles, the authors are calling for regional politicians to implement smart green infrastructure, restoring essential corridors in the most deforested landscapes and reintroduce tigers into areas where they once roamed.