'Hero' who foiled Nazis' nuclear dreams is dead at 99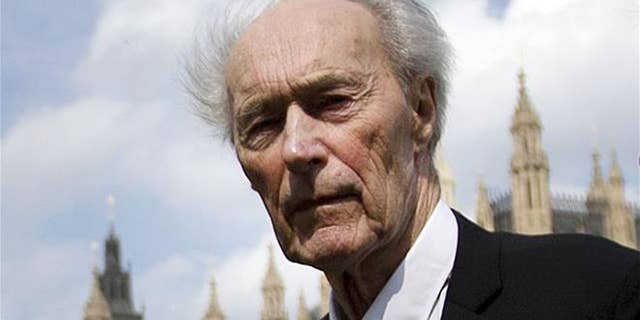 It was said to be a "near-suicide mission," and a previous attempt saw dozens of men killed and captured by the Nazis. But the "Operation Gunnerside" raid in World War II on a Norwegian plant making heavy water—a hydrogen-filled substance that could eventually have been used by Germany to make atomic bombs—was a successful one, led by 23-year-old Joachim Roenneberg, the youngest member of the five-man operation.
The plant was blown up that day in February 1943, becoming what Norway Prime Minister Erna Solberg calls "the most successful sabotage campaign on Norwegian soil during the war," per the New York Post.
Tributes are once more being paid to Roenneberg as Norwegian officials on Sunday announced his death at age 99, Reuters reports. The raid on the Norsk Hydro plant, which was surrounded by guards, is one of legend that's since been the subject of books, movies, and a TV series.
The team put together by a British espionage and sabotage agency parachuted onto a mountain near the plant, joined up with some commandos, skied their way to their target, and broke into the plant, where they blew up the heavy-water production line.
Making the raid especially notable was that not a single gunshot was fired; in a 2014 documentary, Roenneberg said the attack went off "like a dream," per the AP.
The team then fled on their skis, with Roenneberg escaping over the border to neutral Sweden. "He was one of our top insurgents during the war," Solberg posted on Facebook, adding to the NTB news agency, via Reuters: "He is one of our great heroes." (A Soviet officer may have saved the world from nuclear war.)
This article originally appeared on Newser: 'Hero' Who Foiled Nazis' Nuclear Dreams Dies