Goodbye Philae: Scientists end comms link with comet probe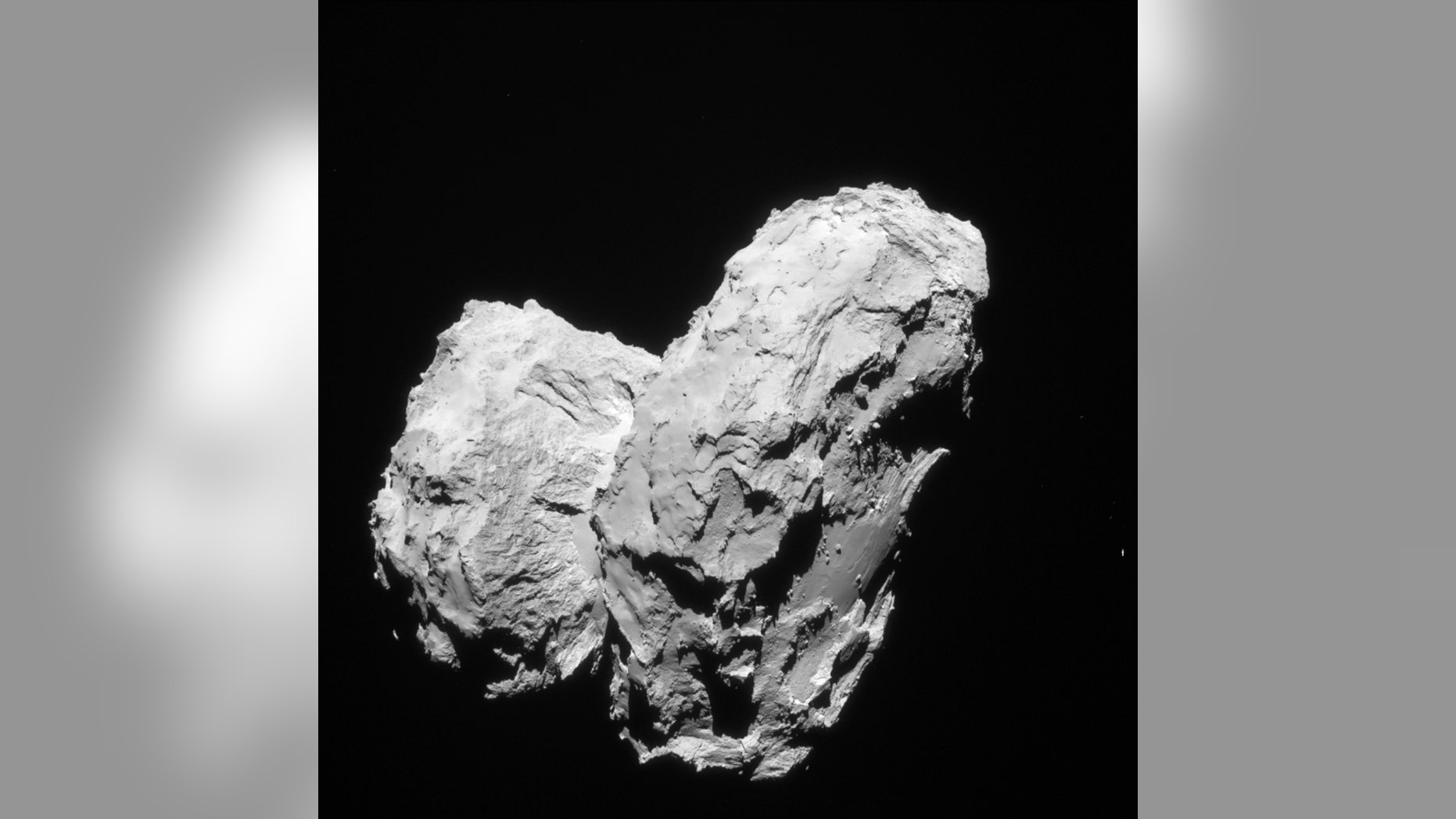 Rest in peace, Philae.
Scientists shut down the communications system between the Rosetta spacecraft and the Philae probe early Wednesday, severing the link between the two craft. The European Space Agency (ESA) announced the event in a blog item published Tuesday, and marked the occasion with the Twitter hashtag #GoodbyePhilae.
Philae made a historic touch down on the comet 67P/Churyumov-Gerasimenko in November, 2014, but a rough, bouncy landing resulted in the craft going silent after just a brief period. Although it again transmitted data in June and July of 2015, there hasn't been a peep from Philae for over a year. In February, the ESA said that the lander was in "eternal hibernation."
The lander's mother ship is Rosetta, and it's still alive— but nearing the end of its life too. On the last day of September, the ship will be slowly crashed into the surface of the comet, making measurements and sending back data as it descends. Turning off Rosetta's communications system with Philae allows mission managers to conserve power for Rosetta's final months. It will be about 323 million miles from the Sun by July's end, meaning its solar panels will generate less power.
When Rosetta finishes its mission on September 30, it will bring to an end a remarkable mission that began when it was launched in 2004.
It's time for me to say goodbye. Tomorrow, the unit on @ESA_Rosetta for communication with me will be switched off forever...

— Philae Lander (@Philae2014) July 26, 2016
"We're trying to squeeze as many observations in as possible before we run out of solar power," Matt Taylor, ESA Rosetta project scientist, said in a statement in June. "30 September will mark the end of spacecraft operations, but the beginning of the phase where the full focus of the teams will be on science. That is what the Rosetta mission was launched for and we have years of work ahead of us, thoroughly analysing its data."
According the ESA, the connection between Rosetta and Philae was cut at 11:00 CEST, which was 5:00 am EDT.
Follow Rob Verger on Twitter: @robverger