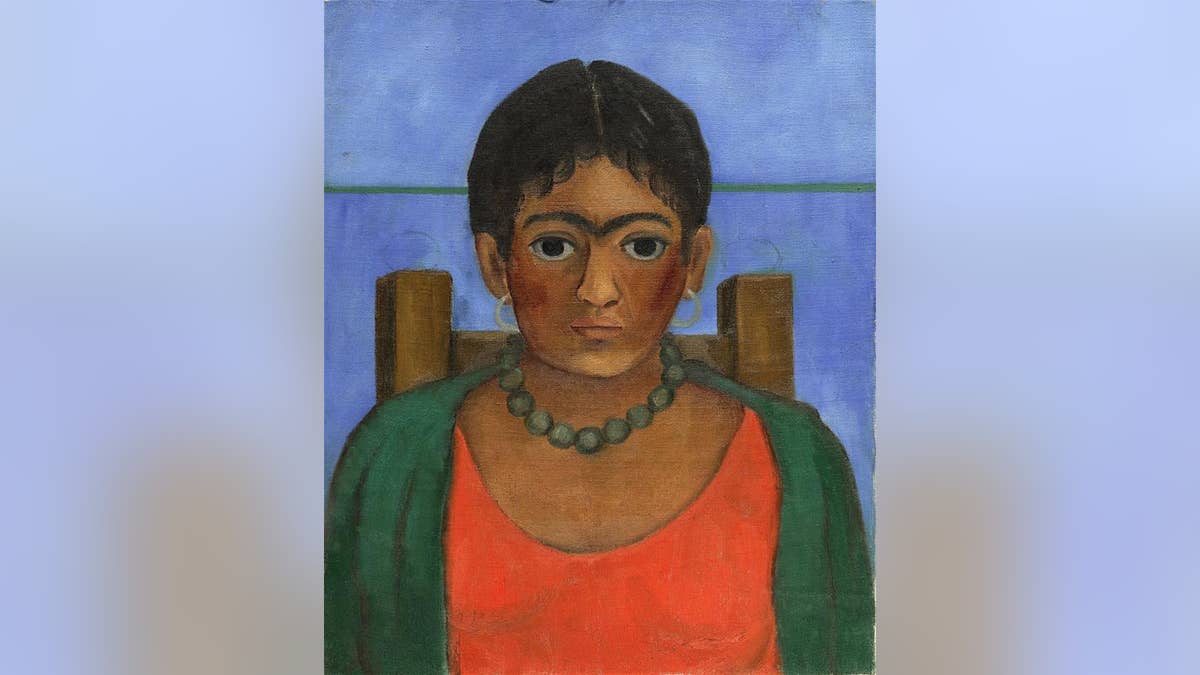 For 60 years, one of the earliest paintings by Frida Kahlo hung on the wall of a California home, unseen by the public and its location a mystery, Reuters reports.
Now it's expected to fetch up to $2 million at auction. According to Fusion, Kahlo painted Niña Con Collar—or "Girl With Necklace"—in 1929 when she was just 22.
It was never publicly displayed, and Kahlo hung on to it until her death in 1954. "The painting would hold a particular meaning to her," according to Sotheby's, which is auctioning Niña Con Collar on Nov. 22.
"It proved to be a spring well of ideas for works to come." After Kahlo's death, her husband gave the painting to a woman who helped the artist in her studio.
For decades, Niña Con Collar was known only from a black-and-white photo, Artnet reports. Then last summer, the woman, now in her 90s, decided to give the painting to Sotheby's to auction off.
The auction house's Axel Stein calls it a "beautiful and warm painting." "The painting looks very fresh," Reuters quotes Stein as saying. "It was in a dark part of the house so the colors are vibrant." Past Kahlo works have gone for more than $15 million at auction, though Niña Con Collar is expected to fetch a fraction of that.
Kahlo paintings are very rare, partly because it's illegal to export them from Mexico. (A long-lost Victorian painting turned up on Antiques Roadshow.)
This article originally appeared on Newser: A Long-Lost Painting Finally Resurfaces
More From Newser