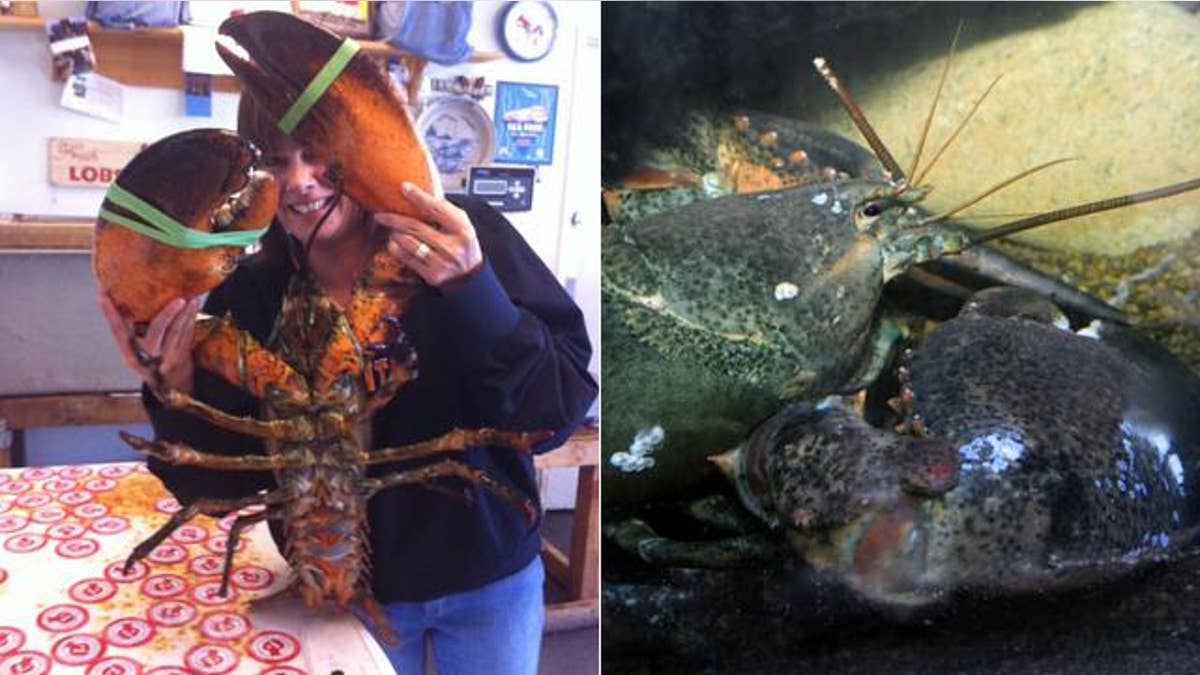 Coney Island, long known for its circus-like sideshows and carnival atmosphere, just gained a new freak: an 18-pound lobster that experts say could be as much as 75 years old.
The massive beast was caught off the coast of Canada and sent to the New England Lobster Co. in San Francisco, reported the New York Daily News. Jennifer Vargas, a bookkeeper with the company, labeled the monster NCO: no commercial potential, when she realized that ordinary pots simply wouldn't be large enough to cook him.
"A lot of the customers were interested in him -- the problem was they didn't have a pot big enough," Vargas told the Daily News.
Instead, Vargas donated the charismatic crustacean to Coney Island's New York Aquarium. Director Jon Dohlin said the beast was an instant attraction for anyone visiting the aquarium
When you come down the hallway in Sea Cliffs and you look in this tank, everyone's first reaction is, 'Look at the size of that lobster!'" Dohlin said of the still-growing behemoth.
The typical lobster in a restaurant or seafood shop is around 1.25 pounds or 2 pounds and 5 to 7 years old. Lobsters live an exceptionally long time, explained the Wildlife Conservation Society: The general formula to estimate a lobster's age is its weight in pounds times four, plus three. That means Coney Island's Big Red is an astonishing 75 years old and is still growing.
But older lobsters have been spied; according to the University of Maine's Lobster Institute website, the world record holder is a 44-pound beast, and others have grown as big as 4 feet long.
"That's a huge lobster," Dohlin said.