France buys Joan of Arc ring, Britain wants it back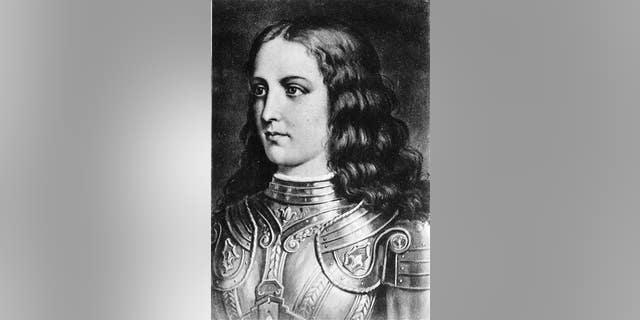 A ring said to belong to the French martyr Joan of Arc triumphantly returned to France, after French donors raised $425,000 to buy it at an auction last month in the UK—where it had resided for nearly 600 years since she was burned at the stake.
But just as it was publicly unveiled at a celebratory rally in front of 5,000 spectators at an amusement park called Le Puy du Fou, the park's founder, Philippe de Villiers, announced that Britain has already come calling for the gold-plated first-communion ring, reports the Independent.
Turns out the "spat" that has "marred" its return revolves around the not so exciting topic of licensing, reports Reason. Apparently the French needed to obtain a special export license, given the ring's age and value, a process that takes about a month, and failure to do so could result in the deferral of the license and the forfeiture of the ring back to the UK for additional bidding.
But De Villiers claims his team checked the rules and found that the license is only required if the object leaves the European Union, reports the Local.
"Ladies and gentlemen from Britain, if you want to see the ring, then come to the Puy de Fou," he told the crowd. "For the rest it's too late." Though the ring appears to date back 600 years to the time of Joan of Arc's death in 1431, it has yet to be authenticated, and the head of the Joan of Arc archives in the French town of Orleans notes there have already been "several cases of false objects." (The French bought the ring in a bidding war for about 30 times its worth.)
This article originally appeared on Newser: UK Wants Joan of Arc Ring Back, France Does Not Care
More From Newser