Florida residents warned parasite-carrying New Guinea flatworms are invading part of the state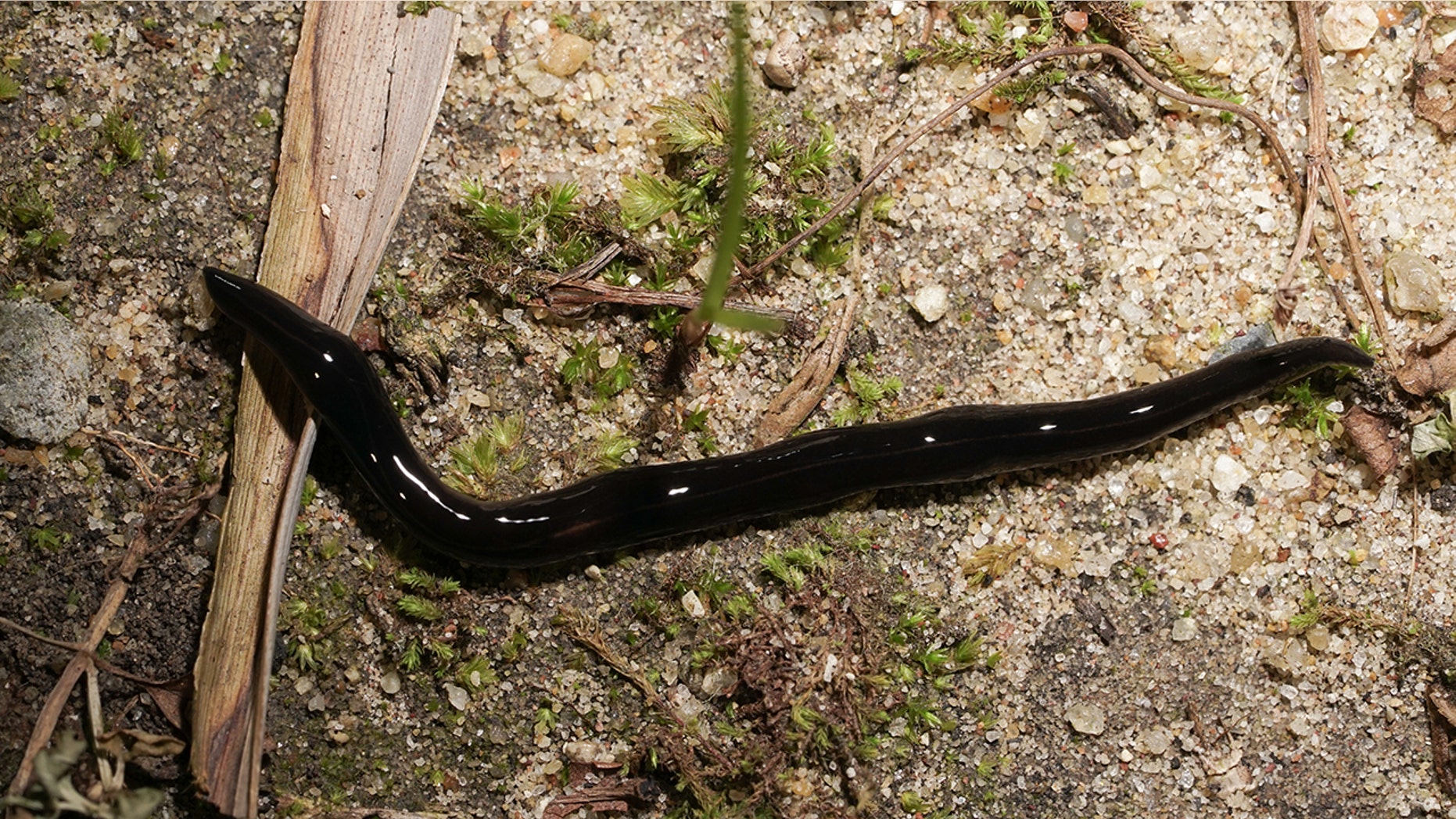 If you live in Central Florida, beware: the invasive parasite-carrying New Guinea flatworm has reportedly made its way to part of the state.
The predatory New Guinea flatworm, named after the island on which it was first discovered — according to the Texas Invasive Species Institute, was found in a Brevard County resident's home, WESH-TV reported.
NORTH CAROLINA WOMAN SAYS FIRE ANTS 'EXPLODED' ALL OVER, DELIVERING PAINFUL STINGS THAT NEARLY KILLED HER
The news comes after the New Guinea flatworm was first spotted in 2015 in southern Florida, specifically in the "Miami metro area and Coral Gables," according to the University of Florida's Institute of Food and Agricultural Sciences, which noted this years-old sighting marked the first in the U.S.
New Guinea flatworms pose a threat to humans and animals alike, the Texas Invasive Species Institute said. The flatworm is known to host the A. cantonensis parasite, also called "rat lungworm." Rat lungworm can affect the brain and spinal cord, according to the State of Hawaii Department of Health.
These critters can pose an ecological threat, too. New Guinea flatworms feed on snails, which are an "important link in the food chain and ecosystem," the Texas Invasive Species Institute added.
MINNESOTA CITY SEES INFLUX OF 'DRUNK' BIRDS FLYING INTO CARS, WINDOWS, OFFICIALS SAY
The flatworms can range between 1.5 and 2.5 inches in length and are a dark brown or black with a tan underbelly, the University of Florida described. They also have a "faint" stripe down their back and are nocturnal. They "adore" humidity, the university noted, and are typically spotted in potted plants or under mulch.
If you see a New Guinea flatworm, don't touch it. Researchers warn the worms "produce toxic secretions that may trigger an allergic reaction in some people."
Rather, pour scalding water – with a temperature of 109.4 degrees Fahrenheit – to kill them. Dropping them into a container of alcohol or freezing them overnight and then disposing them the following day are other ways of killing off these creatures, according to the university.
Locals can report a New Guinea flatworm sighting to the Florida Fish and Wildlife Conservation Commission at 888-483-4681.