Fish can't talk, so they pee instead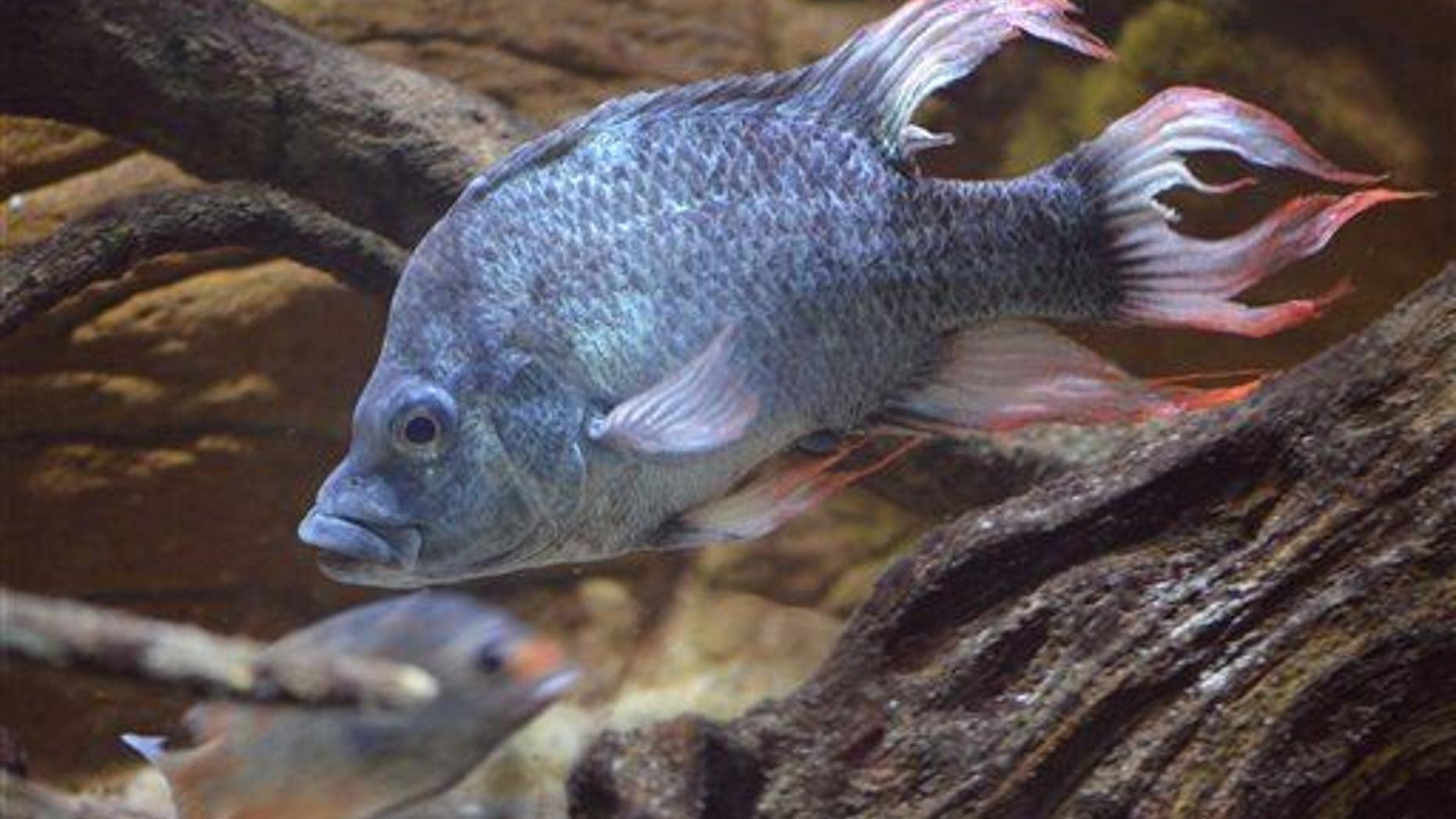 Perhaps you know someone who's written his name in snow, you know, with urine. That's essentially what some fish do every day. In a study titled, "To pee or not to pee: urine signals mediate aggressive interactions in the cooperatively breeding cichlid," researchers explain that urination for the cichlid fish is not only a bodily function but also a form of communication, per Science.
To figure that out, they injected the fish with a dye that turned urine blue, then measured a fish's urine while it was kept separate from other fish.
Researchers then placed a larger cichlid and a smaller cichlid in the same tank, separated by a transparent barrier. When the fish spotted each other, they swam toward the barrier in an aggressive manner with fins raised and peed.
Researchers say the fish clearly used their fins to communicate visually. But the fish also gave off a chemical signal with urine. In cases where the barrier had tiny holes allowing water to flow through, for example, the smaller fish appeared to get a signal from the larger fish to stop their attack since they were more likely to show aggression when the barrier was solid.
Both the smaller and larger fish also peed more when presented with another fish than they did when alone, especially when the barrier between them kept them from receiving the other fish's signals.
Researchers are only beginning to understand this form of communication, but Gizmodo sums it up thusly: "Fish literally have pissing contests." (Big and small mammals take the same amount of time to pee.)
This article originally appeared on Newser: Fish Can't Talk, So They Pee Instead